Note before reading this article: 

In a product update on 3/14/2023,
Projects were renamed to Opportunities
Campaigns were renamed to Initiatives.
We've Got the Look
Hey, remember a few weeks ago when we announced the arrival of Virtuous Volunteer and told you there was more to come?
(If you don't, could you just pretend that you did? We worked REALLY hard on this!)
Well, wait no longer! "More" is here!
The big news, of course, is that we have a new look, a new logo, and a new color scheme to match.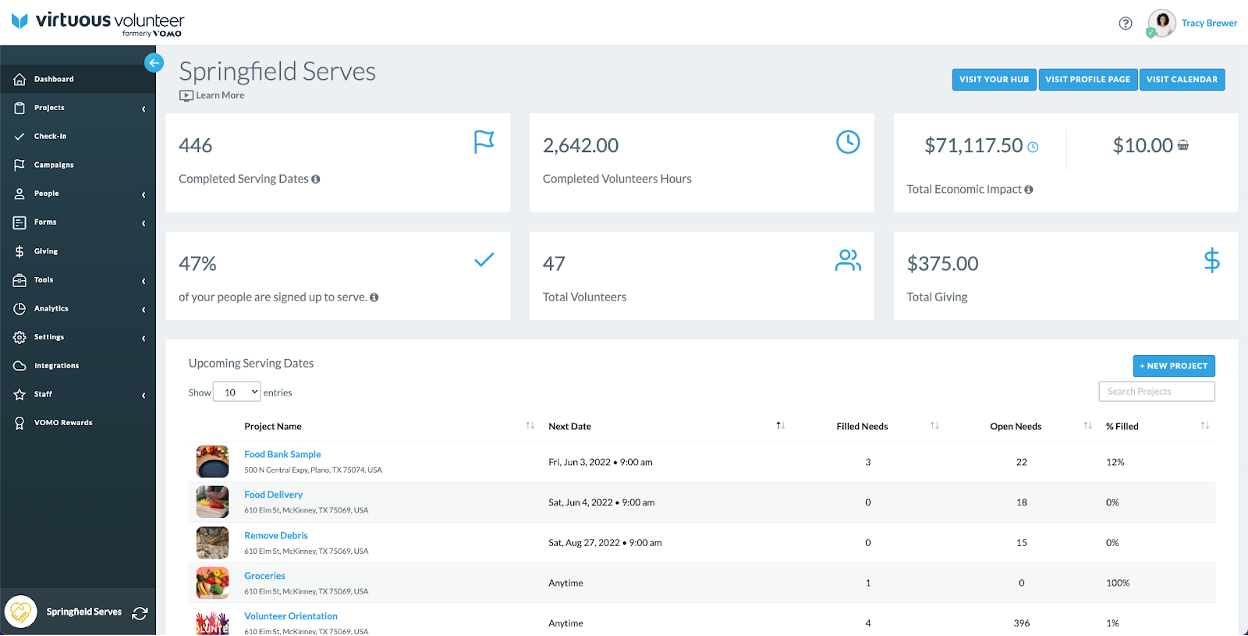 But, lest you fret that we only gave the Admin Dashboard a makeover...fret not!
We've also added our new colors and a new logo on other pages, like the Hub: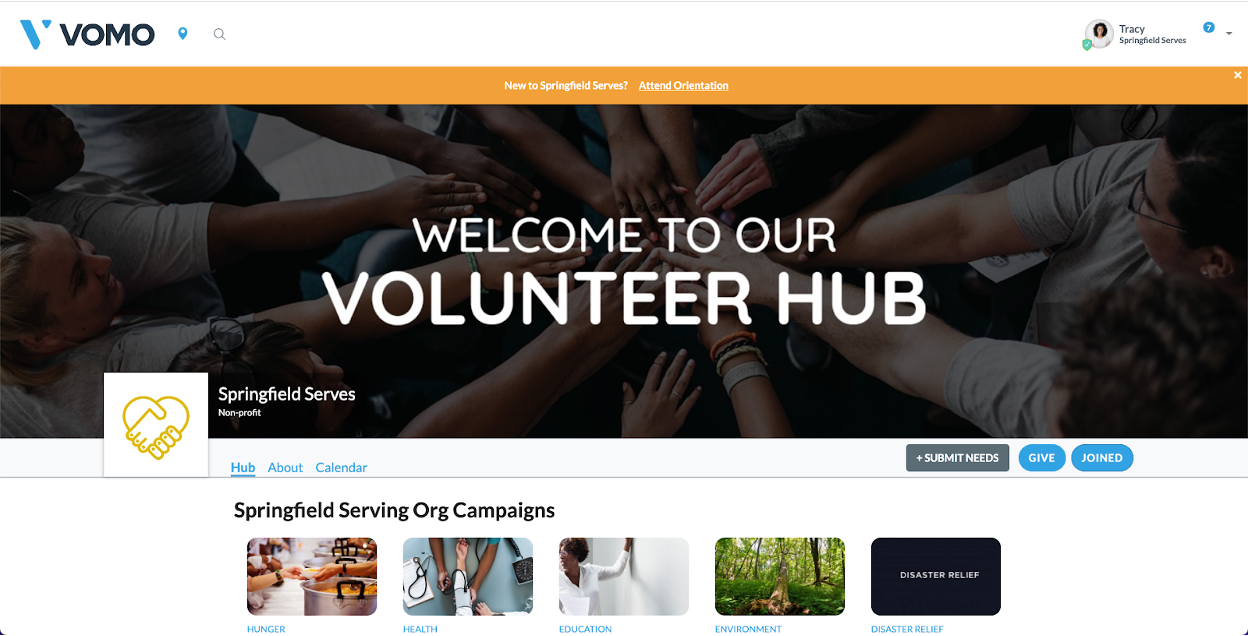 And the main Explore page: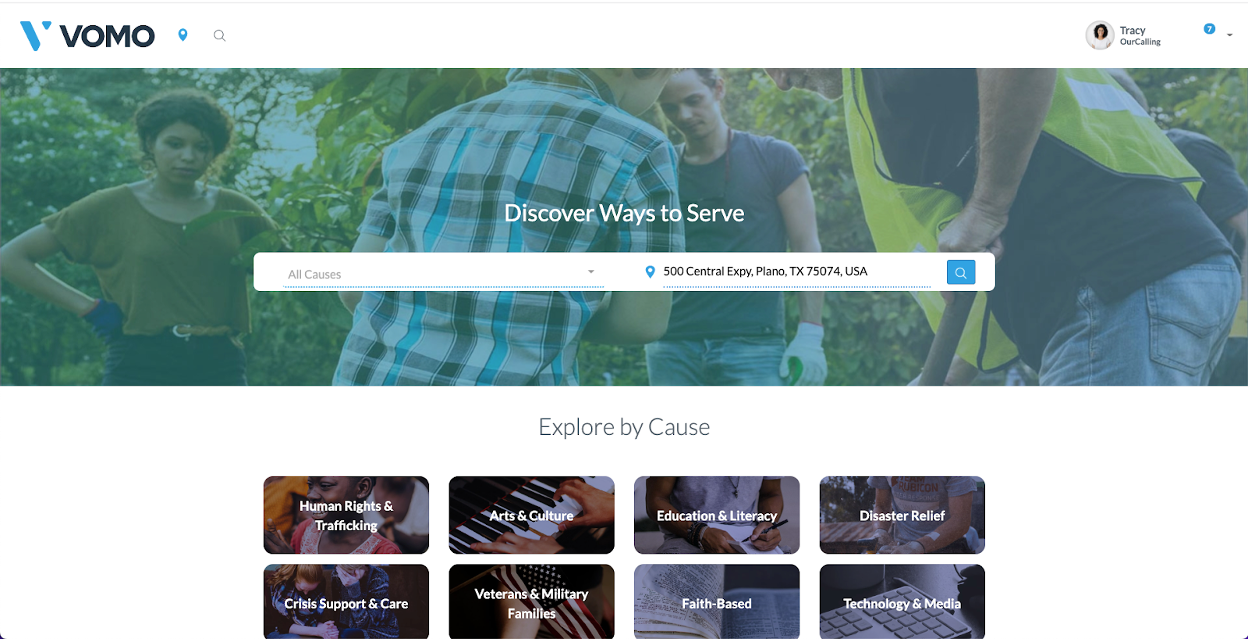 Now, if you've always been particularly good at finding Waldo, you may have noticed a few differences in the branding in the above screenshots. (Missed opportunity! We should have made a game of it. If you've already finished today's Wordle, maybe this could be a nice change of pace.)
Let's break this down:
For pages that are public-facing in nature, where volunteers primarily interact with the platform, you'll see our new brand colors with a more familiar "VOMO" logo. We don't want to cause any confusion for your longtime volunteers!
For pages that are generally internal in nature, like the Admin Dashboard, you'll see our new brand colors and our new "Virtuous Volunteer (formerly VOMO)" logo. You'll hear us referring to ourselves as "Virtuous Volunteer" more and more as time goes on.
If your organization currently has custom colors and branding, your color scheme and branding will not change. (Phew!)
Want to learn more about finding your way using our new-look navigation? We've got you covered! Check out our new navigation guide.
Time Really IS Money
So many organizations make distinctions between "volunteers" and "donors," when really, your volunteers ARE donors, generously sharing their time and talents to help advance your mission. This is why we highlight the dollar value of your volunteers' time by calculating the Economic Impact Value of their volunteer time.
But now, by popular demand, we've made this feature even better than before?
How, you ask? (And thank you for asking, hypothetical reader!)
Well, for starters, we've updated the default Economic Impact value across our platform, based on latest National Value of Volunteer Labor Report. The most recent report, in April 2022, has set the value of volunteer time at $29.95 per hour.
But why stop there?
We've also added a new option in the Organization Settings to set a custom Economic Impact value for your organization, that will be applied to any new roles created going forward.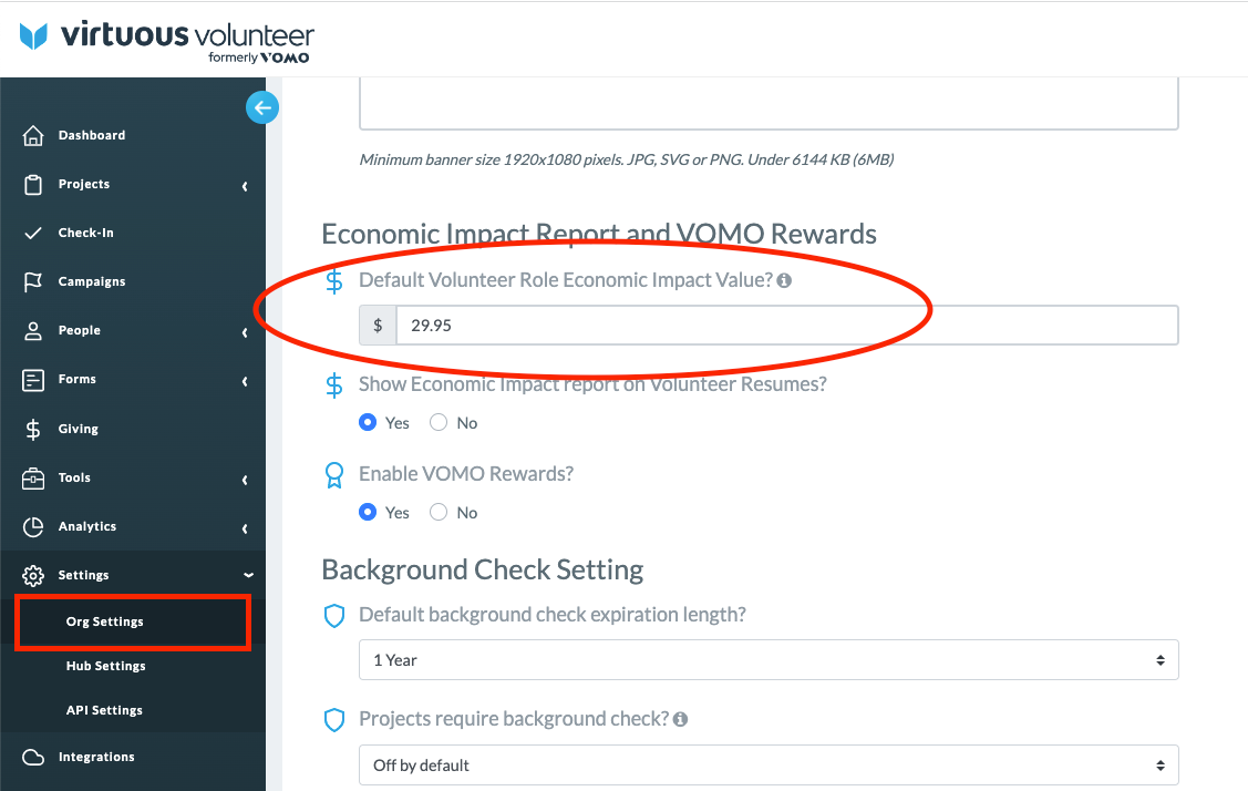 Now, we know that not all volunteer roles are the same. Some volunteers bring specialized skills to the table that may have a greater financial impact. And now, your data can reflect that. When you create a new Project, Roles will have a new option to edit the Economic Impact Value for each specific Role. Just look for the "Edit $ value" option.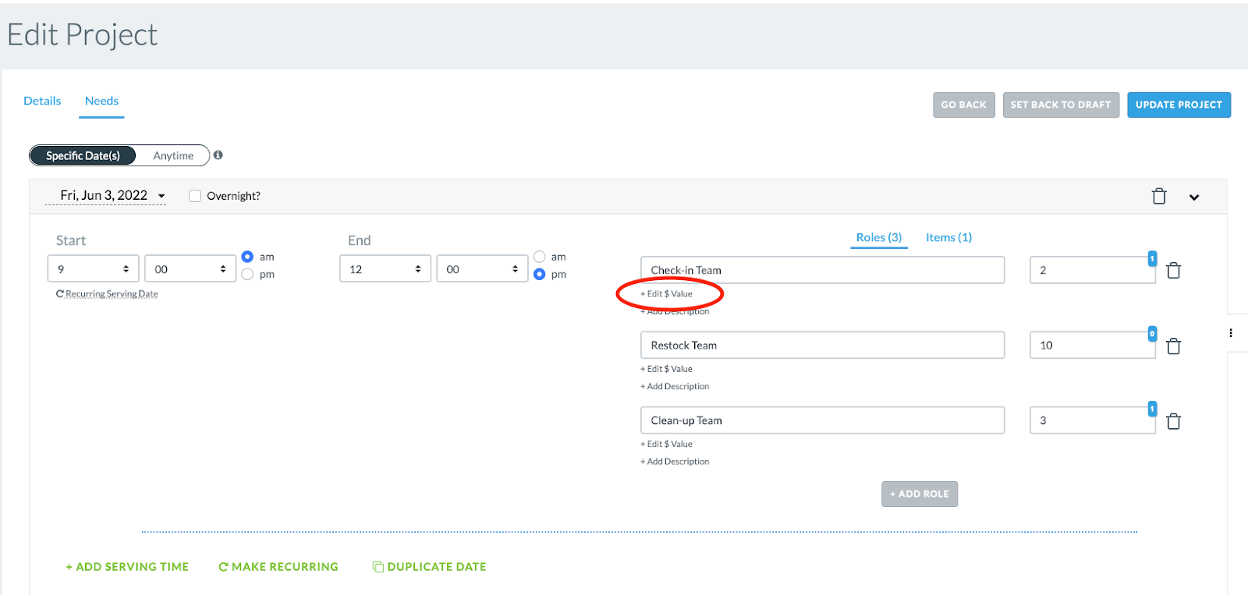 Click and you'll see the option to edit the value.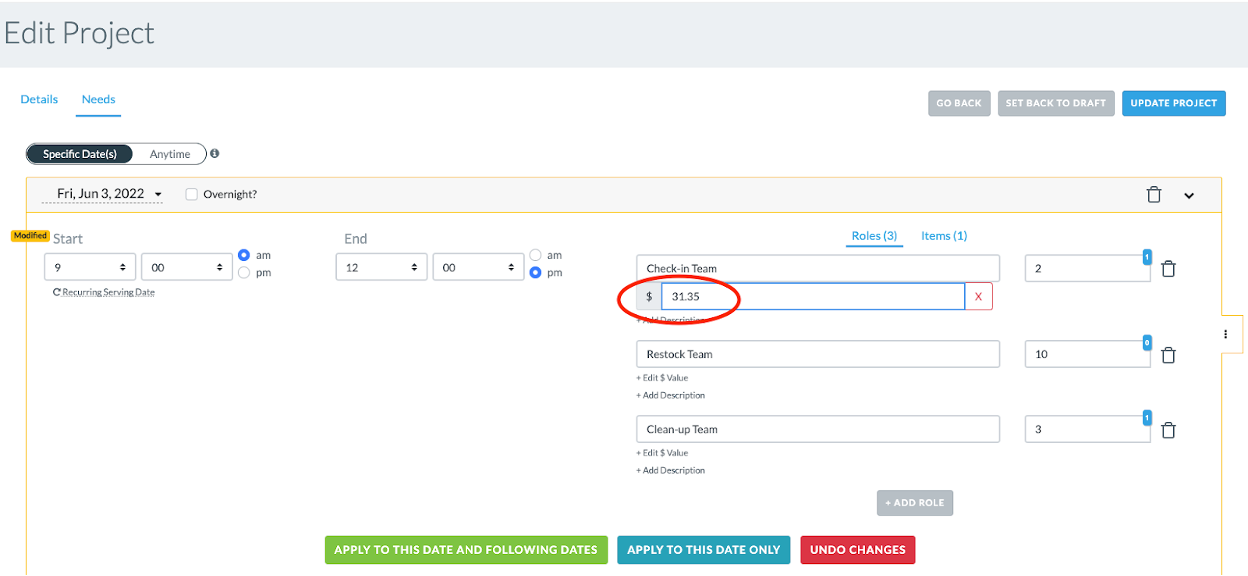 For any role where you do not set a custom value, the default value will be used.
Now, all of your volunteers will be able to clearly see and understand the value of their specific contributions to your cause.
...And the Rest
(Apologies to the Professor and Maryanne)
Like every update, we've included an assortments of tweaks, nudges, fixes, and other enhancements of all sorts, including:
In the "You Asked, We Answered" department: we've had many requests for increased controls over which Projects will display on the Org Calendar. Now, for Public and Private Projects, you'll see an aptly named "Hide from Org Calendar" checkbox that will let you do just that. Unlisted Projects are already hidden from the Calendar, no need for extra checking and unchecking there.
As part of our updated to the Economic Impact Value, we busted out our slide rule, double-checked all of our math, and tightened up some of our analytics to make extra sure everything will line up nicely when viewing historical volunteer data. Sure, math is hard...but you're worth it!
Look, as great as our platform is, sometimes you need to export data and view it elsewhere (it's OK, we promise that we don't take it personally). With this update, we've beefed up our

Volunteer Participation and Form Response exports

. And, not ones to rest on our laurels (have you ever seen laurel leaves? They are pointy, who wants to rest on those?), we've even added External Volunteer History to exports.
And that's the list!
If you have any questions about these enhancements, or any of our features, or, heck, if you just want to say hi, you can contact our support team by clicking on the question mark icon when you are logged in as an admin user.