Note before reading this article: 

In a product update on 3/14/2023,
Projects were renamed to Opportunities
Campaigns were renamed to Initiatives.
This month there was a small release of the VOMO Platform that help improve the user experience when it comes to Project Pages.
Project Calendar View and Date Filtering
We have had a lot of feedback on the Org Calendar that was released a couple of months ago about how to do date filtering on Project Pages. The biggest pain point was users clicking on a specific date on the Calendar (March 25 for example), but having to go look for the date in the list on the Project Page. We added in some functionality that takes the user to the Project Page and filters the date to just show the Serving Date that the user is looking for. Below are some screenshots with descriptions for how the Project Date Filtering works.
The first thing you will notice is that the Week view of the Calendar starts an hour before your first Serving Date. This little touch will go a long way with people who have Serving Dates very early or only in the afternoons, etc.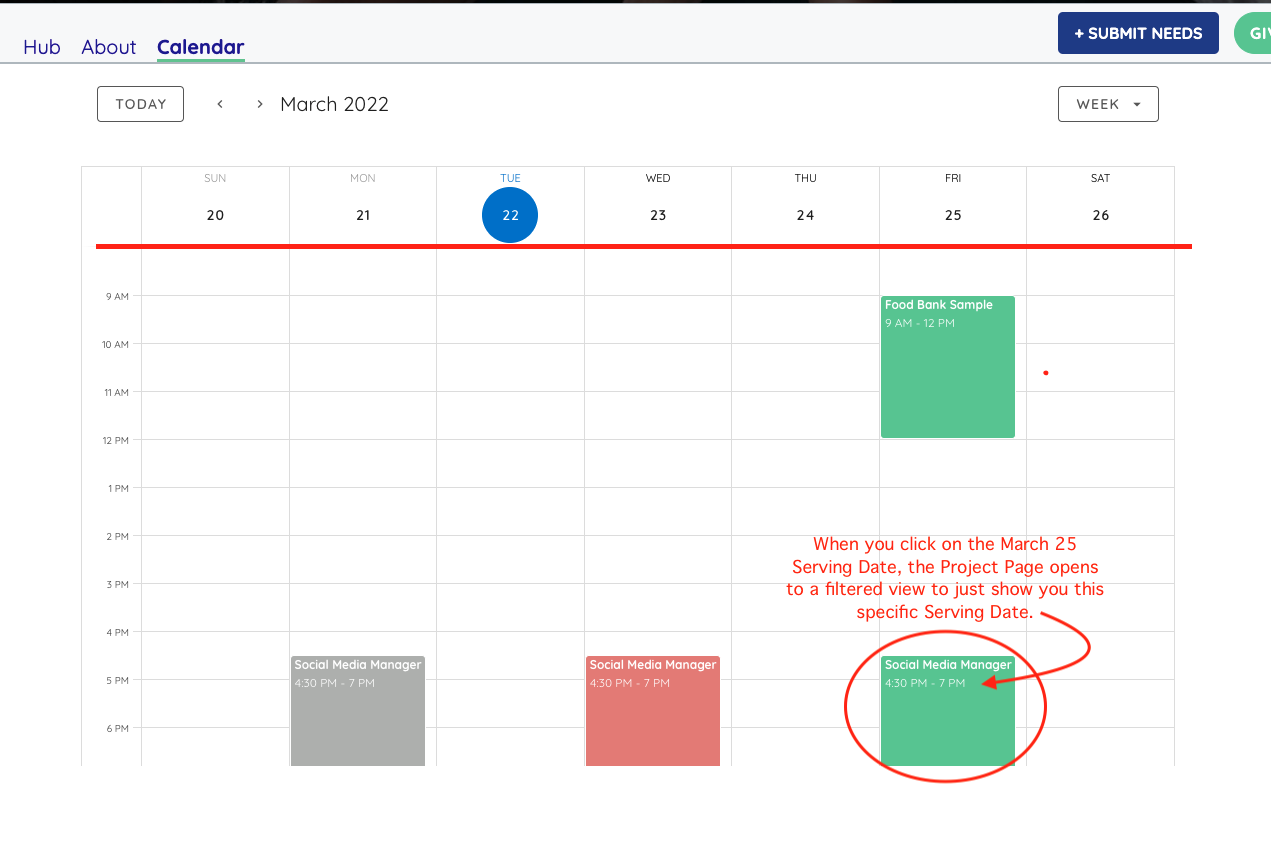 Next, when you click on March 25, you get to the Project Page and will see that the list of Serving Dates is filtered to what you selected on the Org Calendar. You can easily reset the date filter to default, or select a new range of dates to look at.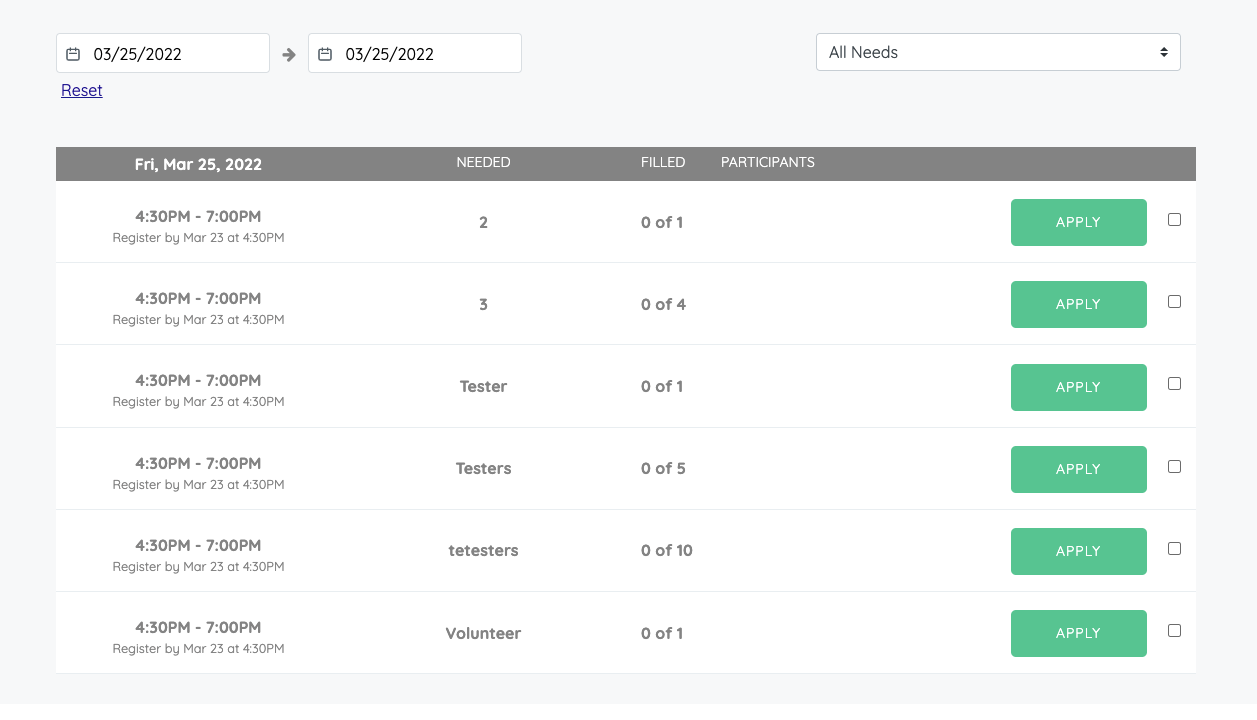 This is what the date range picker looks like when you open it. It is very intuitive and will make finding a Serving Date on your desired date even easier!