Note before reading this article: 

In a product update on 3/14/2023,
Projects were renamed to Opportunities
Campaigns were renamed to Initiatives.
VOMO-Virtuous CRM Integration
This is a big one! Rather than showing screenshots, there are three support articles in the Virtuous Volunteers Help Center that explain how and what is going on with the integration.
Custom CSV Export Builder
This is a great new feature based on customer feedback to help enhance our exports in functionality, as well as the process for getting the export in an email rather than a browser download.
The first CSV Export in this update is on the Admin People Page. This is a brand new location for exporting People data, but it is not a new export in general since the All Users export from the Volunteer Analytics Dashboard was the basis for this one.

When you click export, a CSV builder pops up with a couple of new options. 1 is the default Export, and 2 is Custom which lets you add more columns to the Export, including Profile Fields that are created by the Org.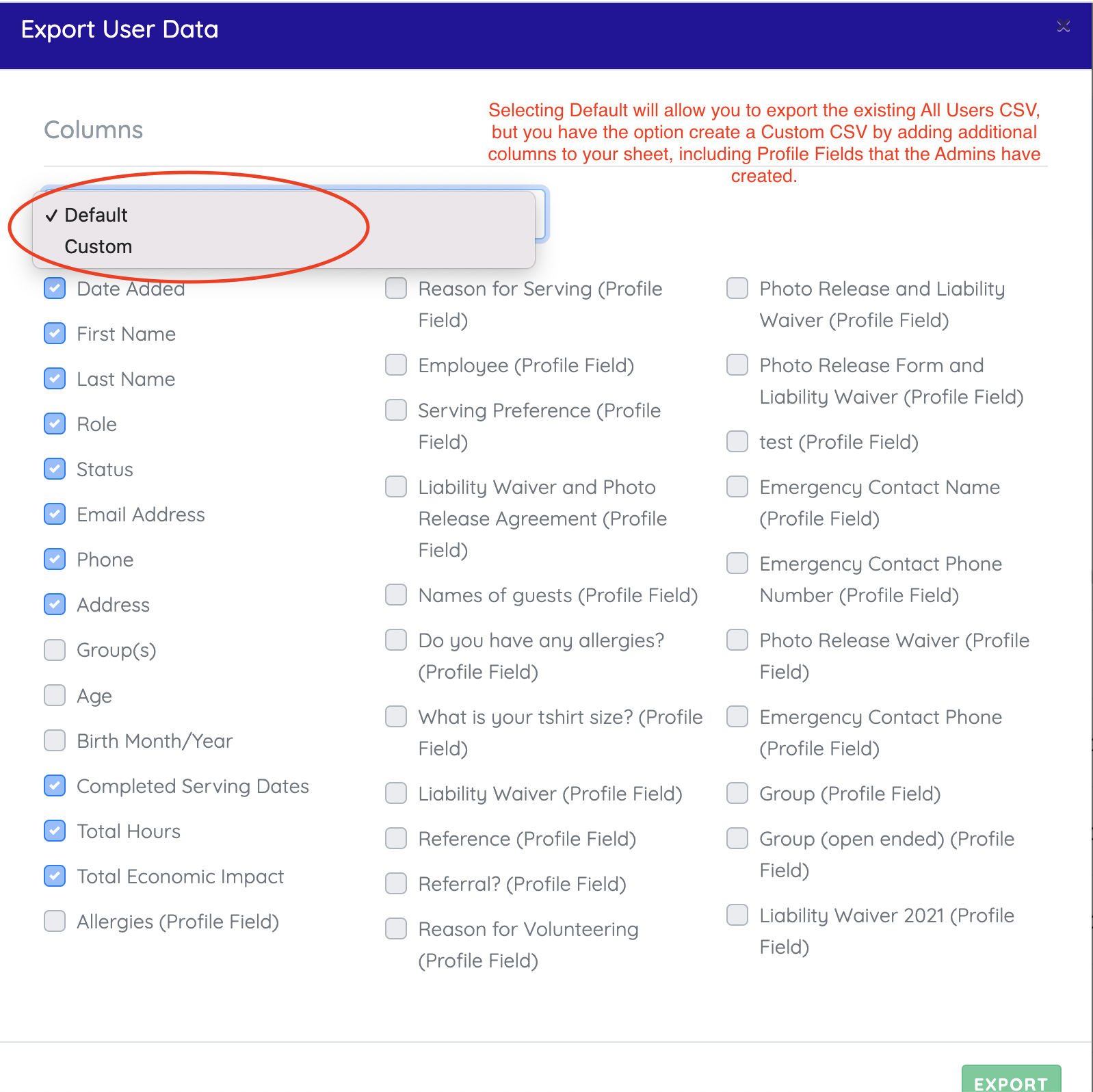 The next revamped CSV Export is the Participation data that is on the Volunteer Analytics Dashboard. Notice that we also renamed this Page to the Volunteer Leaderboard to help cast the vision that this is the top 10 volunteers in your Org.

The CSV Builder on Participation data has a date range and a Custom builder to help get volunteer history over a date range out to a CSV. The column builder is new, but we have always had a date range on this export.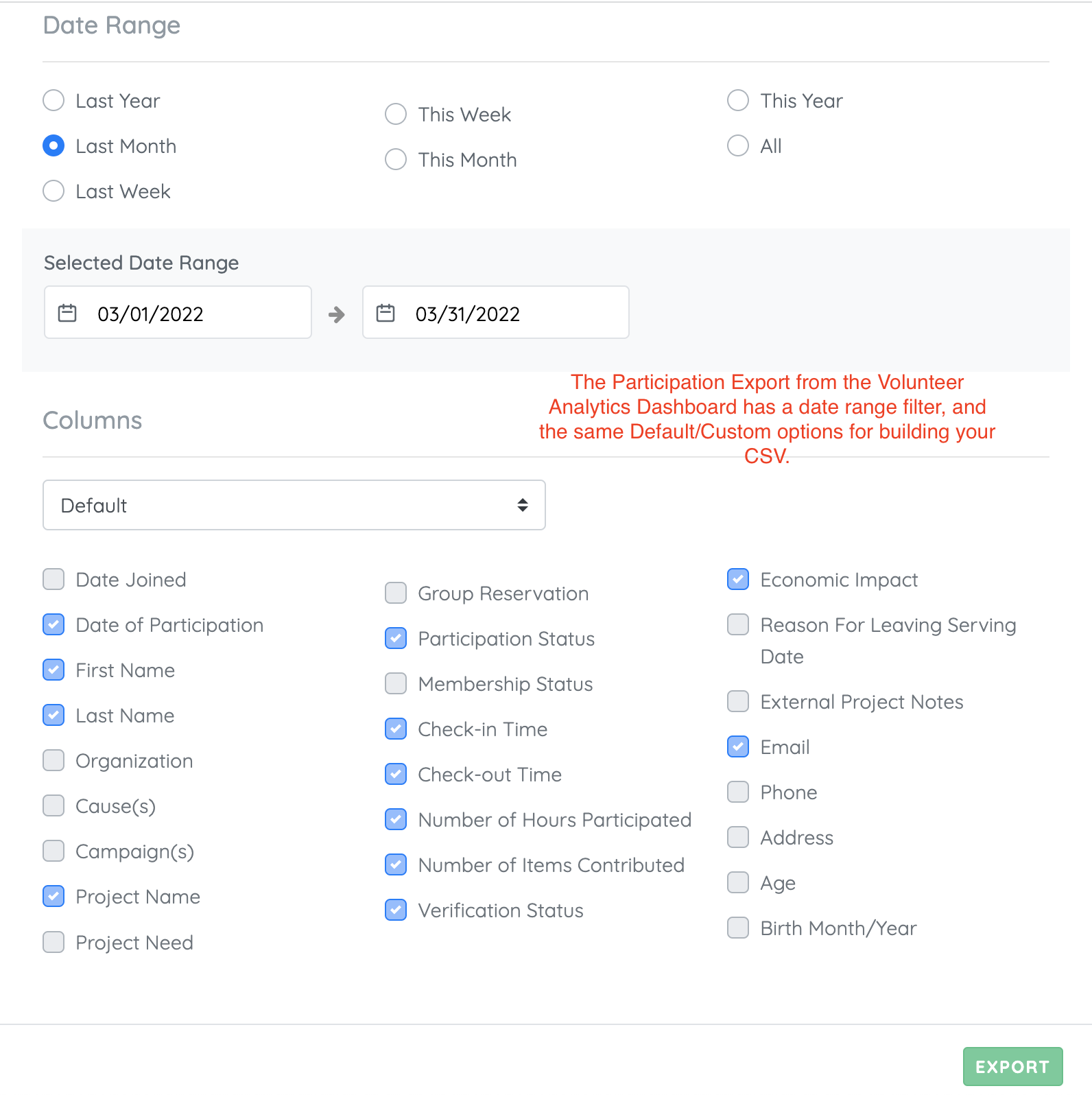 VOMO Product Roadmap with New Help Icon
We created a new help icon in the top menu next to the user avatar in the top right. Notice a link to the Academy, Help Center, and our online support form. This update removes the link to the Help Center from the left hand menu.

Giving Page Updates
The last update is an update to the Volunteer Giving Pages. If you remember seeing them recently the header got messed up in a Hub update, and has been a long time coming to make it look better. We also made it better on mobile by hiding the Org logo and just displaying the form so that it is streamlined there.