Learn how to navigate the VOMO App
Our VOMO App is a complete redesign that gives volunteers more accessibility to explore opportunities and navigate their favorite organizations. This new user experience makes volunteering easier and more manageable. Below is a quick tutorial of this new version of our app. Stay tuned for more exciting updates this year!
Volunteering Simplified
After downloading and opening the app for the first time this is the first page you will see. Here are the options provided for you. Let's walk through them!
Explore Organizations and Opportunities takes you to a brand new explore page to discover local Opportunities near you without creating a volunteer user profile.
Join Your Organization: If you know which organization you are wanting to join and they gave you an app code to login with, click "Join Your Organization" to get started.
Sign Up helps you create a volunteer user profile before you begin exploring local opportunities.
Log In is for volunteers that already have access to VOMO and are working with an organization. If this is you, click "log in" and type in your username/email and your password to get started with the new app.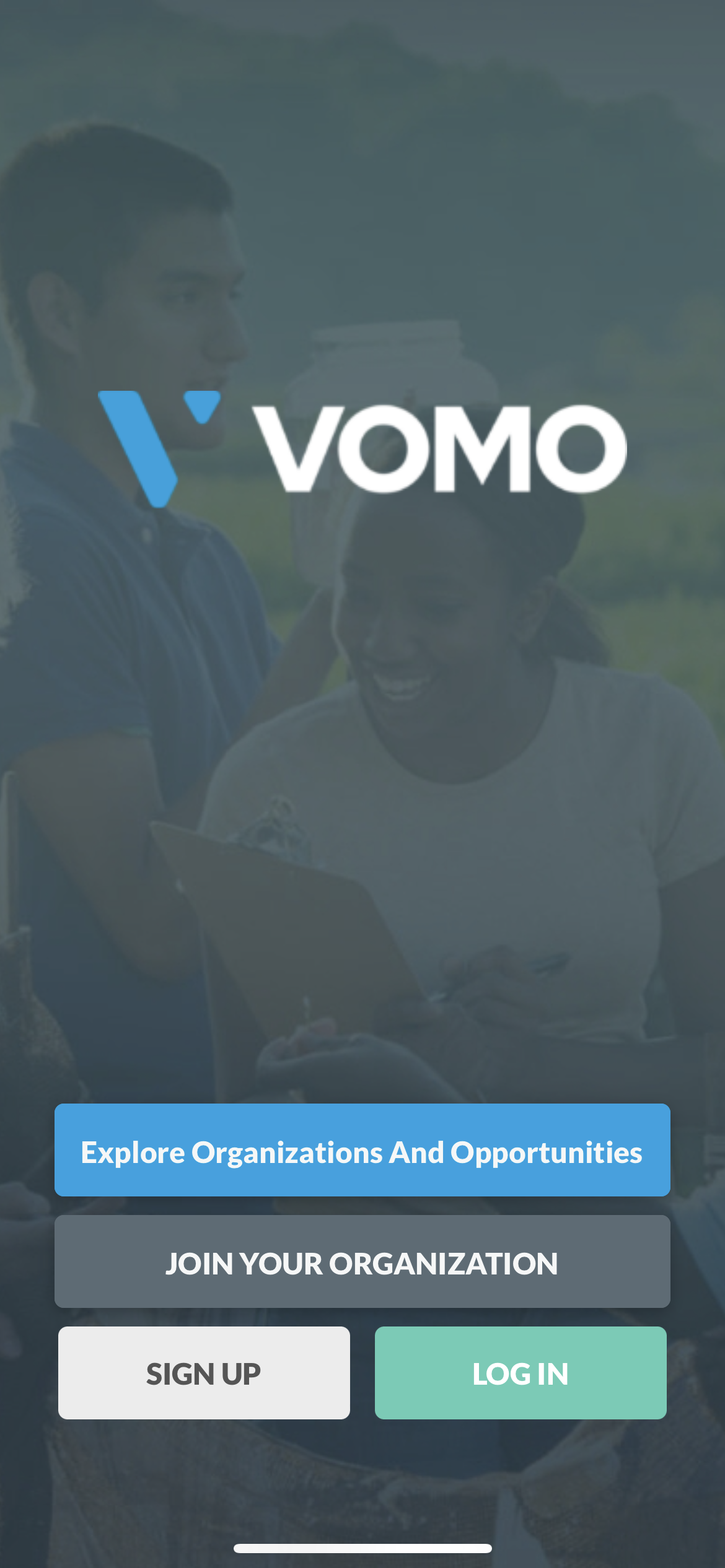 Explore Organizations and Opportunities
A brand new experience for new volunteers to discover what's happening in an organization nearby. Click around and consider joining a Opportunity!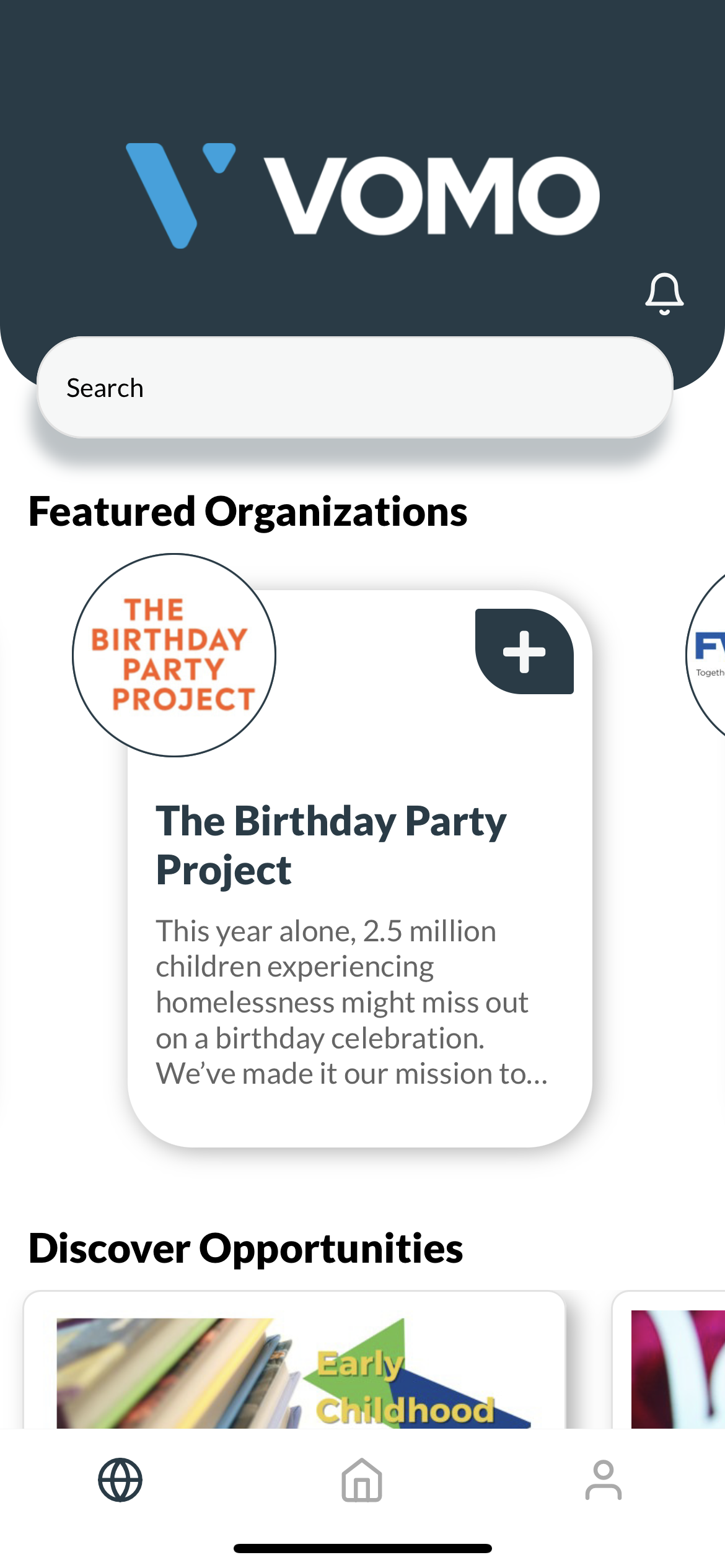 Join Organizations
Be part of the movement for good in your local community. Join an organization that best fits your causes. Then, find a Opportunity they are hosting nearby and get involved. Consider giving to their organization as well!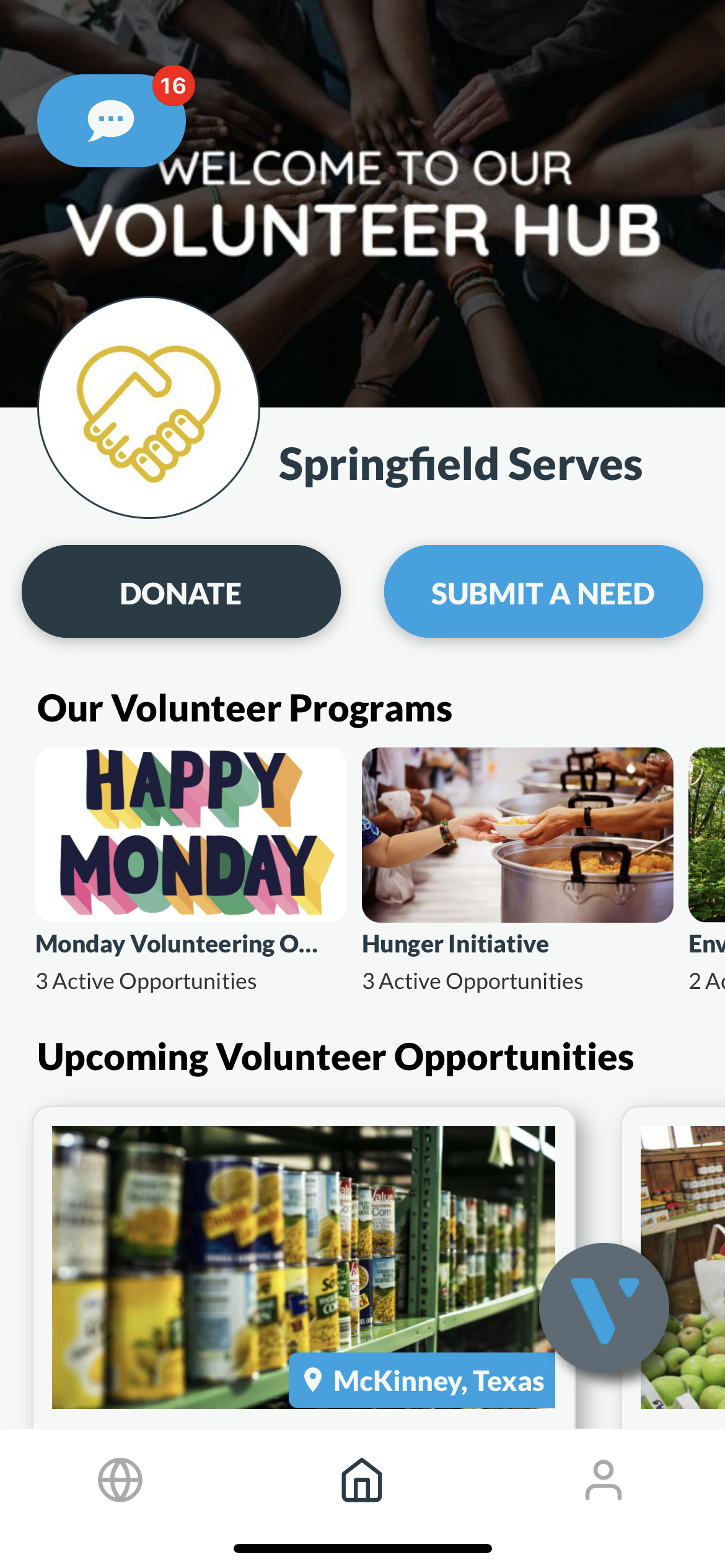 Serve Your Community
Serving your community starts with signing up first. Every organization has needs and in the VOMO App those needs are called Opportunities. Find a Opportunity, learn about the details, and sign up to serve! (Don't worry, you'll get notifications and reminders in case you forget what time slot you committed to.)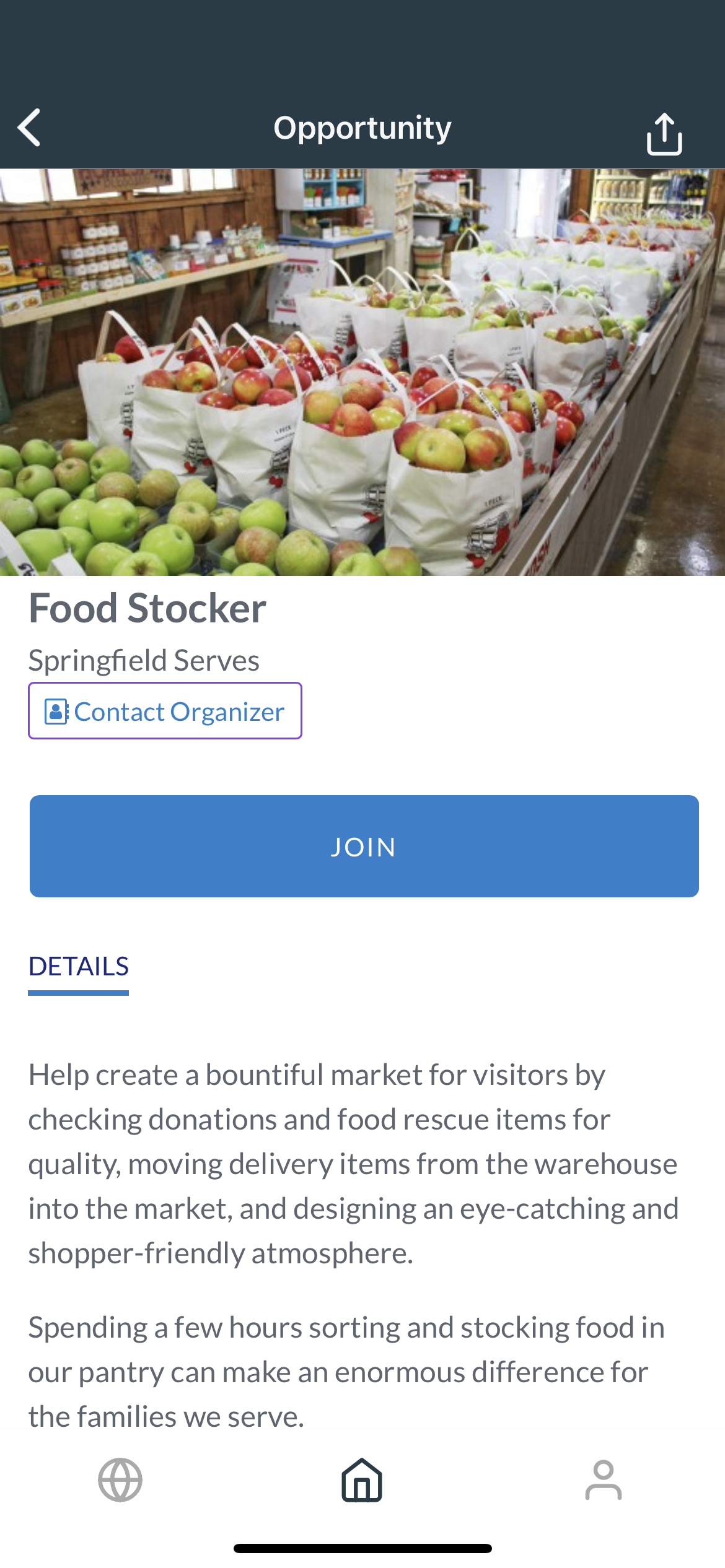 Make an Impact.
Track the good work you are making in the local community in your own volunteer resumé. Total serving dates completed, volunteer hours, and more are tracked automatically in your profile as you join Opportunities and serve. Get started today!