Its the Social Event of the Season!
No, we're not talking about the Academy Awards, or your Auntie Grizelda's birthday party. We are talking about signing in using social accounts, like Facebook, LinkedIn, and Google! Whooooo!
This feature has been a popular request, and we're thrilled to be able to bring it to you in this release! Now, it will be even easier for new users to join your organization.
Now, when creating a new account in Virtuous Volunteer or on the VOMO mobile app, users will see the option to use an existing social account.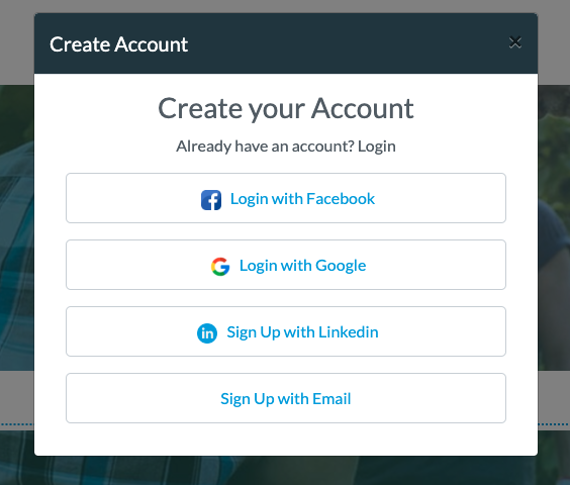 In addition, the login flow for all users has been updated, and you'll now see the option to use social accounts when logging in.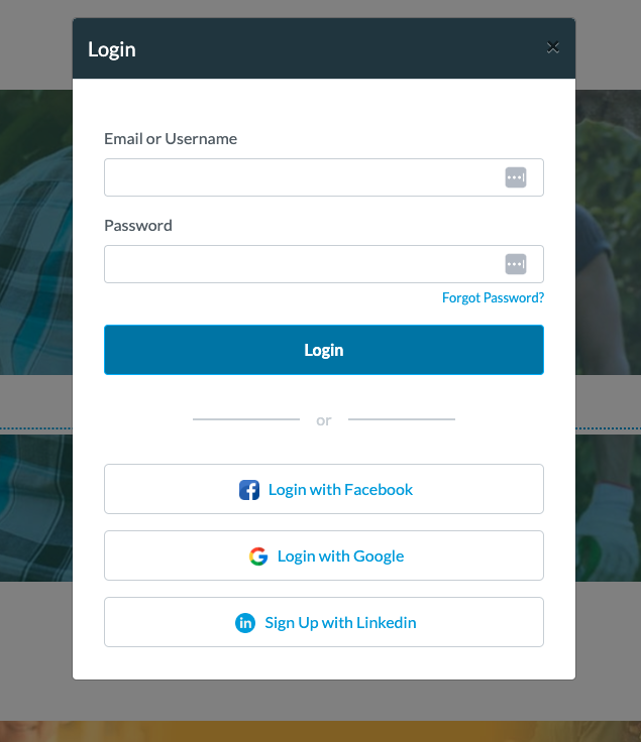 If you are feeling a little frisky and decide to log in with a social account instead of your username and password, have at it! That's OK. When logging in or when creating a new account, as long as the email address on your social account matches the email address on your user profile, you'll be able to connect and log in, easy-peasy.
Wait, what happens if the email doesn't match?
No worries! We've got you covered.
New users creating an account will just use the email address from their social profile for their new account. If you are an existing user logging in with a social profile that uses a different email address, you'll also be taken to the same "Create Your Account" screen. There, you'll need to select the option to link an existing account.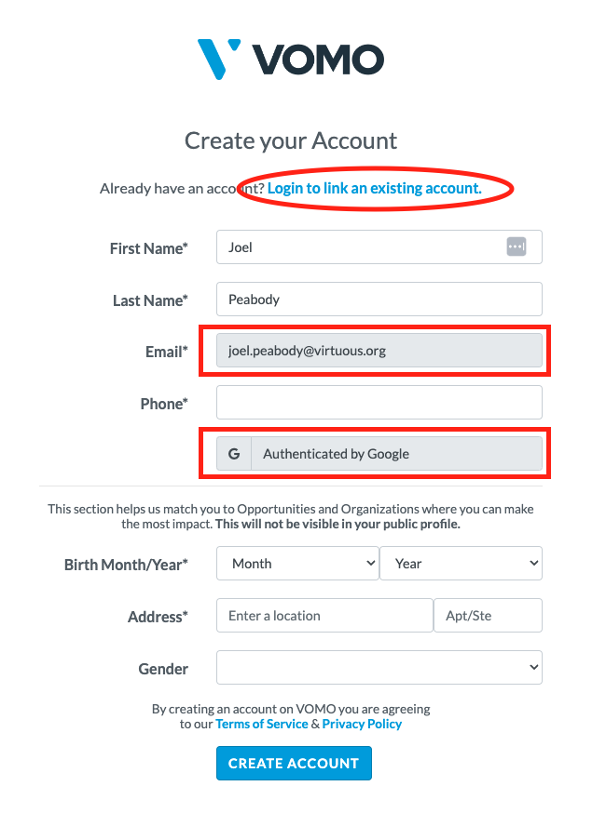 This will prompt you to log in using your existing username and password, which will connect your account.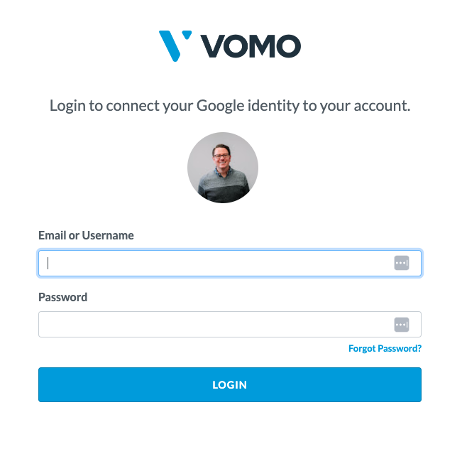 If you are an existing user, you'll want to make sure to connect your account in this scenario. Otherwise, you'll create a duplicate account, and having more than one of you running around threatens to very fabric of spacetime as we know it! Plus, you'll get more emails and have trouble seeing all your info in one place.
Once you've connected your account, you'll see your social account listed in your security settings. You won't be able to update your password from settings, but you can still log in using either your email and password or by using your connected social account.
Go ahead and check out the new look login today!
A Project by Any Other Name
Names are powerful—in folklore, sure, but also in reality. And we've decided to use the power of names to create harmony and unity for users who are integrating with Virtuous CRM. So, in this release, you'll see that we have updated the names of Projects and Campaigns to Opportunities and Initiatives.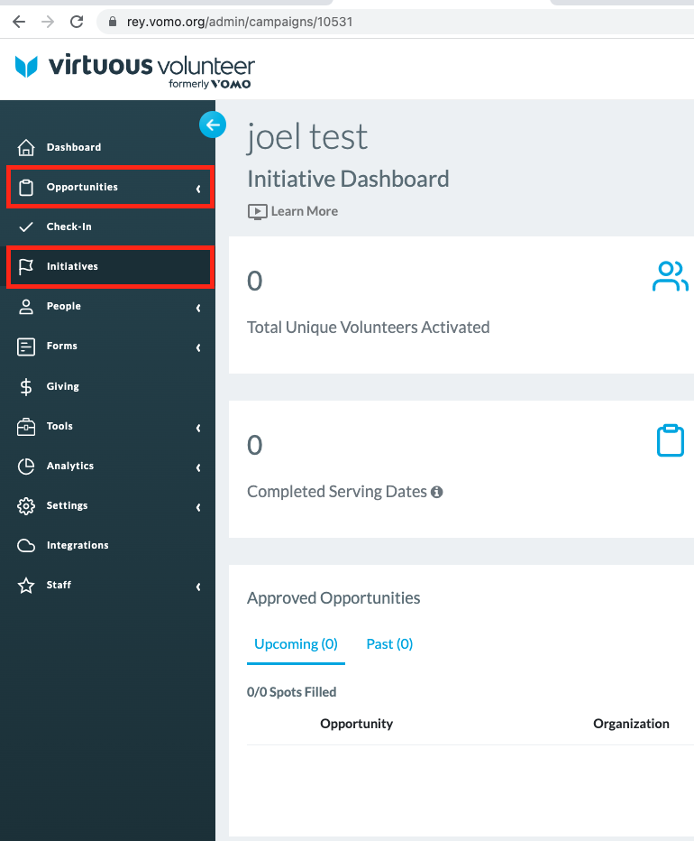 This change is a global change, so anywhere you used to see "Project" you'll now see "Opportunity." and "Campaign" has been replaced with "Initiative." All links have been updated and will redirect to the correct pages, so even if you have saved or shared links with the old terminology, we've got your back.
...And the Rest
As with every release, this latest update also includes a number of other fixes, tweaks, minor modifications, and assorted nudges. Among this month's assorted fixes:
Some system emails were being sent with incorrect branding. That seemed less than ideal, so we've made sure this won't happen from now on.

When using the check-in kiosk, only active Opportunities should be displayed. We recently discovered an issue where draft Opportunities were also visible, but we've hidden them away again and told them not to come out until they are told.
And that's the list! Phew! As always, if you have any questions about these or other features, feel free to contact our support team.