Be Our Guest, Be Our Guest
OK, now you're probably picturing a singing candlestick (who sounds suspiciously like Lennie Briscoe from Law & Order but with a French accent) and dancing flatware, but what we really mean is how great it is to serve with friends (and no, we don't mean serving dinner for a bookish young maiden who is questionably detained).
We've heard from many of you that the ability for volunteers to bring guests is vital. But it can be tricky to capture information from those guests. Well, not anymore! Now, Admins can edit guests, select an existing Volunteer record to associate with them, or create a new Volunteer record. The registration process for volunteers will not change; a volunteer can choose to add guests and either provide the information for their guests, or leave them as anonymous.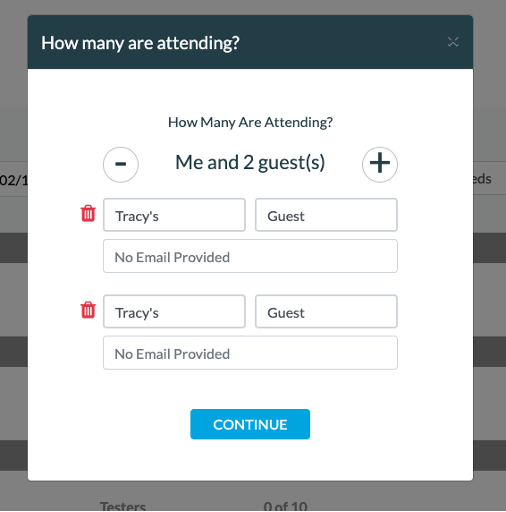 Now, when viewing a Serving Date as an Admin, you'll see an option to click and expand the guest info, along with an option to edit any anonymous guests or remove a guest entirely.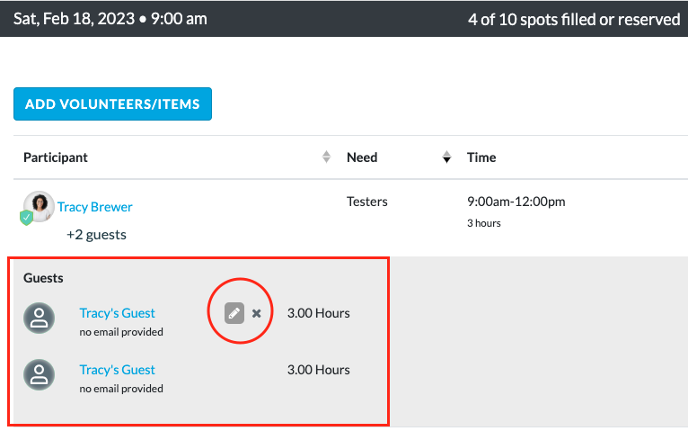 And here's the really cool part: when editing a guest, just start entering their email address. This will search to see if they already have a record as a Volunteer with your organization, so you can link them together. And if not, you'll have a handy button to add them as a new volunteer!
If you select an existing Volunteer record as a match, then the Volunteer's name, avatar, and their background check badge (if they have one) will be displayed for the guest info.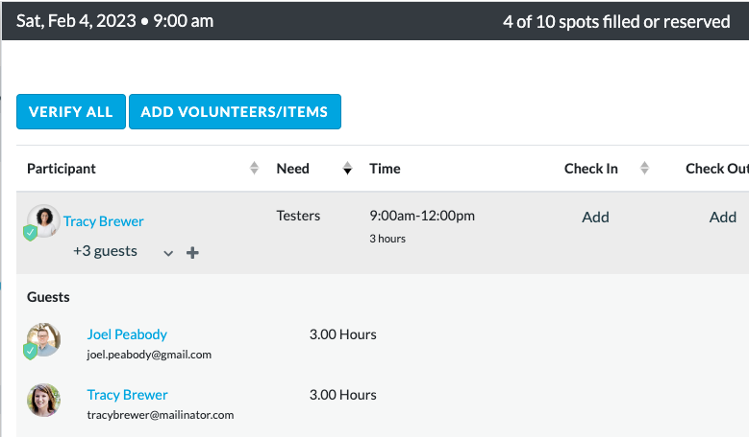 So many of you have asked about functionality like this, and we are thrilled to be able to include it in this release! We say this a lot, and it may be a tale as old as time, but your feedback is vital to making Virtuous Volunteer as robust as it can be.
Want to learn more? Of course you do! (Don't be like Gaston—reading is fun!) Then you can head on over and check out this support article.
Groups Within Groups Within Groups—Groupception!
Speaking of serving together, People Groups are a great way to track and report on volunteer activity. But they have been limited to only one Subgroup with a Group. Well...until now, that is! Now, you can create a deeper hierarchy, with grandparent, parent, and child Groups, or Level 1, Level 2, and Level 3 Groups. (Groups within a Group within a Group...where's Leonardo DiCaprio when you need him?)
When viewing the dashboard for a Level 2 Subgroup as an Admin, you'll now see a button to create a subgroup. This lets you add a third tier to the hierarchy.

As you create more Subgroups, viewing the Groups list will show indicators of the hierarchy, so you can see at a glance which Groups are Level 1, Level2, or Level 3 Groups.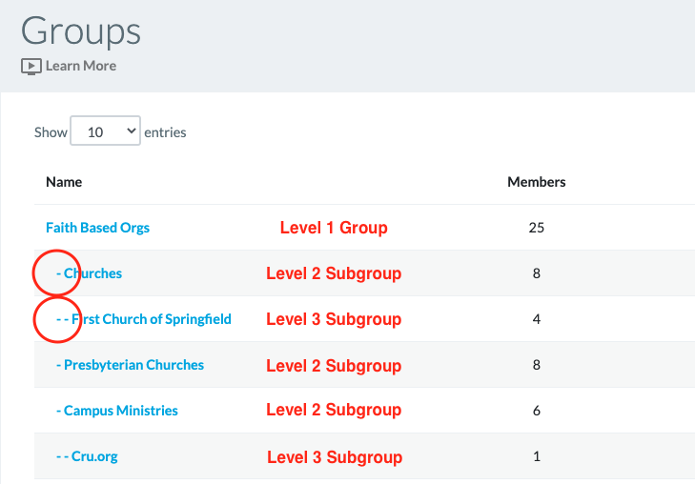 When viewing the dashboard for any Subgroup, you'll also see breadcrumbs that indicate where that Group fits into the grand scheme of things.

To see how Volunteers fit in to the Group hierarchy, when viewing the Group Member Dashboard, you'll see a new column listing any and all Groups or Subgroups a particular Volunteer belongs to. (We don't want anyone getting lost in all these layers!)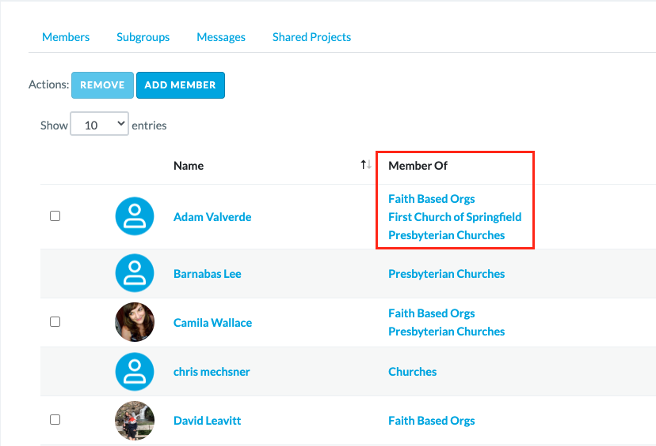 If you look closely at the screenshot above, you'll also see that the option to add a member is now available from the Member Dashboard, which should make it much easier to add new members to a Group.

What's the "why" behind this? (It's not to access Cillian Murphy's dreams.) Better reporting! Each Group Dashboard will display totals at the top that include a Group and all of its Subgroups, with the option to specify a date range and export data to a .csv file. The totals for Unique Volunteers Activated and Completed Hours will also include not only Volunteers, but their guests as well. The more, the merrier!

There are a lot of layers to this (we'd make a Shrek reference here, but that kinda clashes with the whole Inception vibe, doesn't it?), so we've got plenty of additional reading for you. Check out our collection of articles on Groups to get started.
...And the Rest
As with every release, this latest update also includes a number of other fixes, tweaks, minor modifications, and assorted nudges. Among this month's assorted fixes:
Some eagle-eyed user noticed that when Guests were added to a Group reservation, the Guests were not actually added to the Group, and their participation was not captured in reporting. The new dashboard totals will now include Guest service as well, because, hey, Guests are people too.

When Volunteers added an email address for their Guests (thereby officially making them Volunteers with your organization), those Guests were still not able to be assigned to other Serving Dates. That just wasn't sporting, so we've made sure to fix this.


Guests added as members were showing the wrong membership status (they had a status of Active) even though they never created their volunteer Profile. We've made sure they can't cut the line from now on. We also made use of the Lobby for these new Guests if the org is set to Private.

Serving Dates were being duplicated on the Admin Dashboard, which wasn't great at all, so we fixed that issue in an update prior to this release. Just wanted to let you know, in case you were wondering about some weird stuff you saw on the Dashboard one day.

Speaking of fixes deployed prior to this release, we also addressed an issue where some Hub Banners were appearing blurry. If you when to your optometrist because things were blurry one day, it wasn't you, it was us. (Hope you like your new glasses!)
And that's the list! Phew! As always, if you have any questions about these or other features, feel free to contact our support team.