Posting an Update on your Project sends an immediate email and push notification to the Participants of that Project. Here's how to do that.
Follow these simple steps:
Log in to your account in the top right corner
Click on your profile picture and select "Administration" from the drop down menu
When the dashboard opens, select "Projects" from the menu on the left side of the page
Find your project in the "Active" list, and select it.
Scroll to the button that says "Add Update".
Type out the update information that you want to tell your Volunteer Group and then decide if you want to "Send Now" or "Schedule" your update to go out at a later time.
Finally, decide who you want to send it to:

Everyone (all volunteers signed up for this project Past/Present/Future)
Upcoming Dates (only volunteers signed up for future time slots)
Selected Dates (only volunteers in a specific time slot)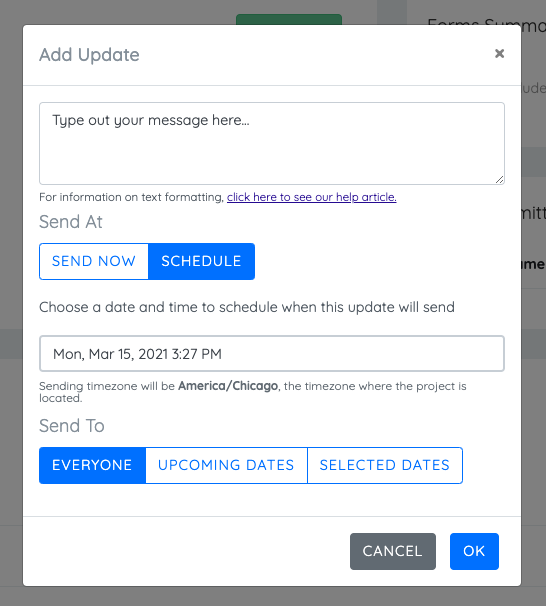 8. When everything looks like you want it to, click OK to either send or schedule your update!