Let's learn how to navigate your Org Settings to keep your organization's About page updated!
Locate the Org Settings
Log in at vomo.org
Navigate to your Admin Dashboard.
From the menu on the left, select Settings and then Org Settings.
Locate Details and Billing at the top of the page. Details is a list of all the fields that can be updated in your Org Settings. Billing is an overview of your organization's subscription.
I. Details (Name - Organization Causes)
Now, let's navigate the list of fields for your organization's profile in Details:
Name - Phone
Name
Custom Organization URL
Website
Email
Phone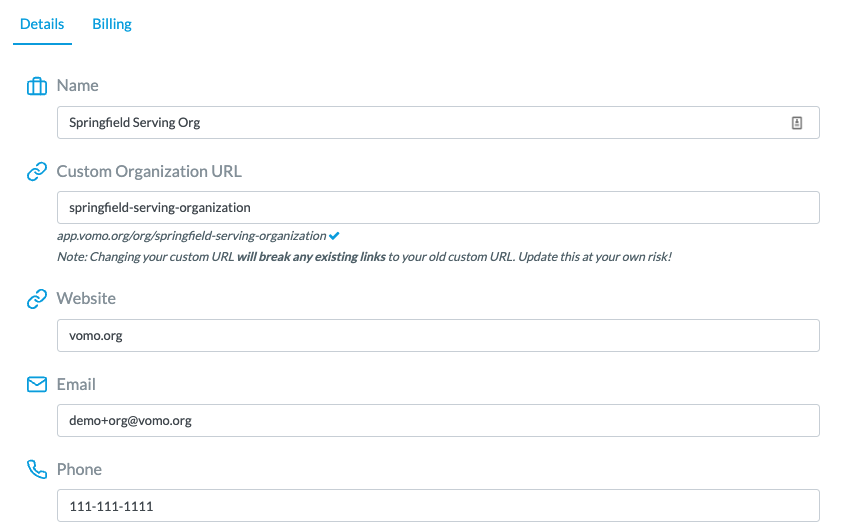 Volunteer Goal - Organization Causes
Volunteer Goal

Org Privacy

Default Background Check Expiration

Invitation Code

Organization Causes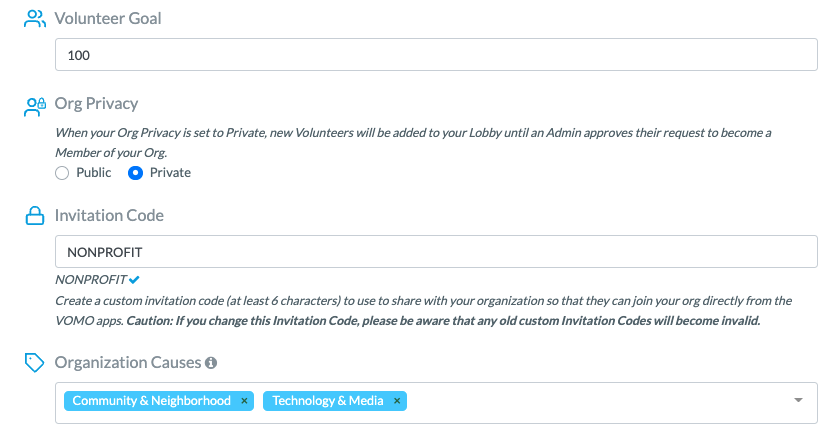 II. VOMO Profile Page
Mission Statement
About Your Organization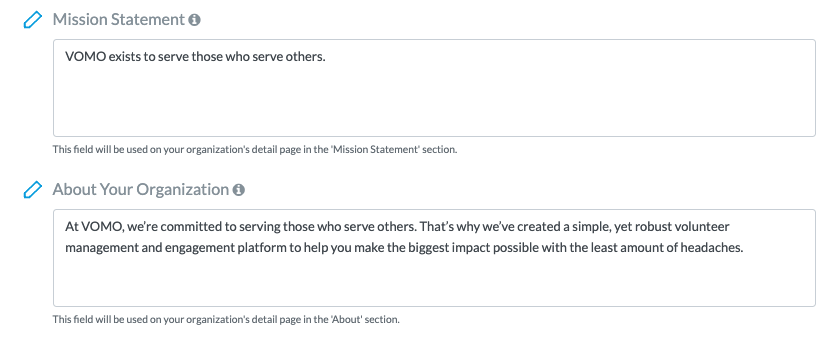 III. Location
Address

IV. Images
Logo
Banners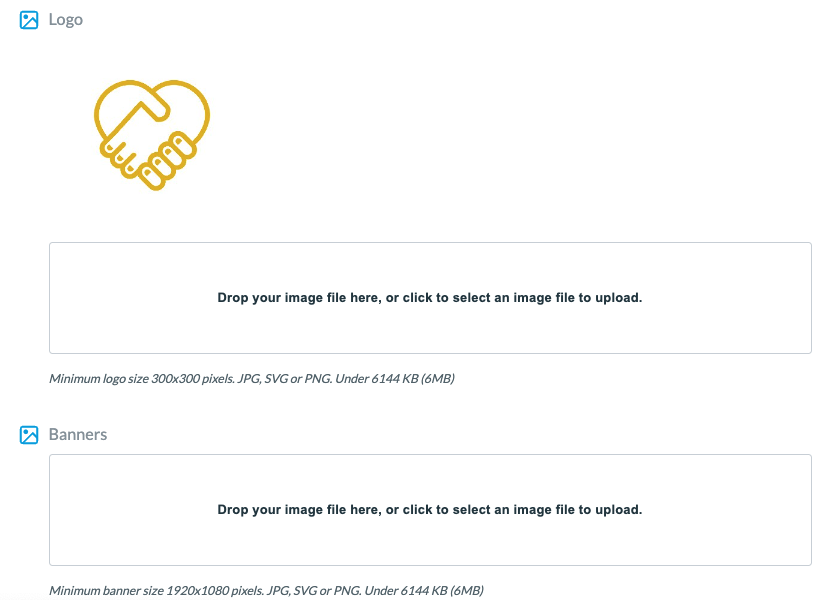 V. Show Advanced Options
Economic Impact Report
Default Volunteer Role Economic Impact Value?

By default, your organization's Default Volunteer Economic Impact Value is set to the National Value of Volunteer Time from the Independent Sector. However, you can set a new Default for your org that will be used for every Role that you create on a Project.

Show Economic Impact report on volunteer resumes? (Yes or No)

Background Check Setting
Default background check expiration length? (1, 2, 3, 4, or 5 years)
Projects require background check?

(

Off by default, On by default,

or

Always required

)

Default background check package?

(your list may look different based on the Sterling Volunteers or Checkr integration you use)

Project Verification and External Project Hours
Project hours require verification (Off by default, On by default, or Always required)
Allow users to add their own external volunteer hours?

(

Yes

or

No

)

Default Project Privacy Settings
Set new projects to be public by default? (Yes or No)
Default Project Registration Cutoff
Prevent volunteers from joining a project's Serving Date
Require default registration cutoff on all project Serving Dates? (Yes

or

No

)
User Submitted Projects
Allow users to submit Projects from the Hub? (Yes or No)