In compliance with the Virtuous Volunteer/VOMO Terms of Service and Privacy Policy, any user has the right to delete their Profile in User Settings. You can easily accomplish deleting your Profile on either the desktop or mobile app interfaces.
By deleting your Account, your access and any personal identifiable information on file will be purged from VOMO/Virtuous Volunteer. You will also lose access to any orgs that you have joined. These actions cannot be undone, and you will no longer be able to login to the platform. Do this at your own risk.
Currently, deleting your User Account is only available from the VOMO mobile app, visit My Settings in the app.
Using the app's navigation at the bottom of your screen, select the Profile icon in the bottom right.
Click Settings to access your Profile Settings.
Scroll down to the Delete Account and click it.
A warning message will pop-up to ensure that you want to delete your Account.
Select Delete Account.
Your Account will be deleted, and your session will be logged out.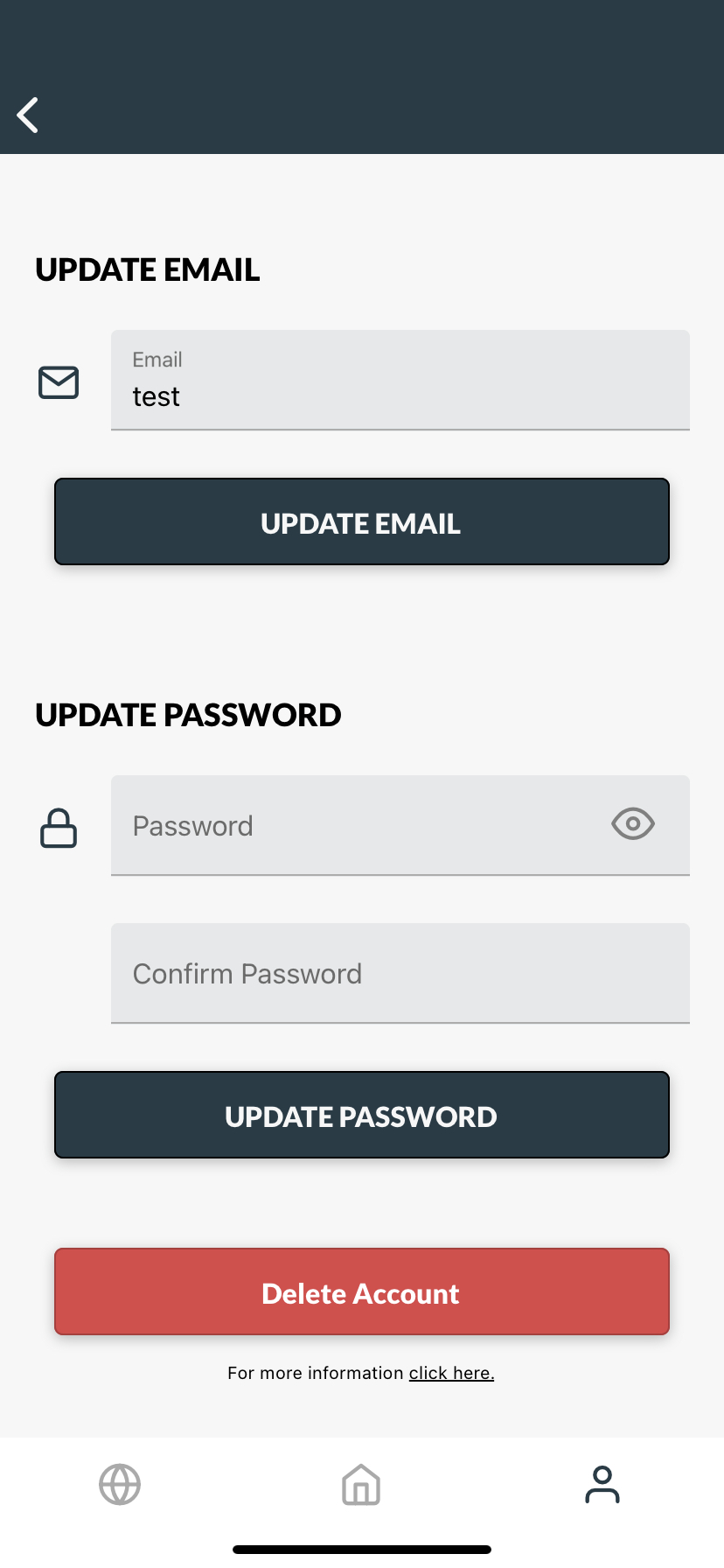 When you delete your Account the following things will happen:
Any personal identifiable information (PII) on file will be purged from Virtuous Volunteer/VOMO.
Your access will be removed.
You will lose access to any orgs that you have joined.
Your login credentials will be deleted.
If you delete your Account but decide that you want to create a new Account, you can do so at anytime. BUT this will be a completely new Account and Profile. Your old Account will not be able to be recovered or restored.