Payments is an end-to-end online gift processing solution from Virtuous, allowing you to manage everything for your online giving in one place.
To get started with Payments, you'll need to navigate to the Admin Dashboard for your organization and then select Giving from the navigation menu.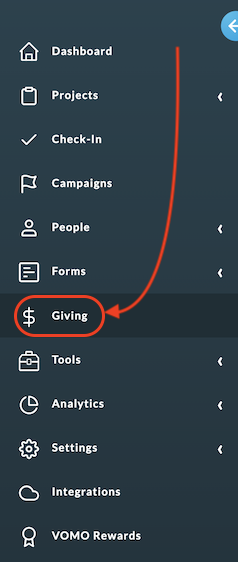 There, you'll see the Payments setup screen.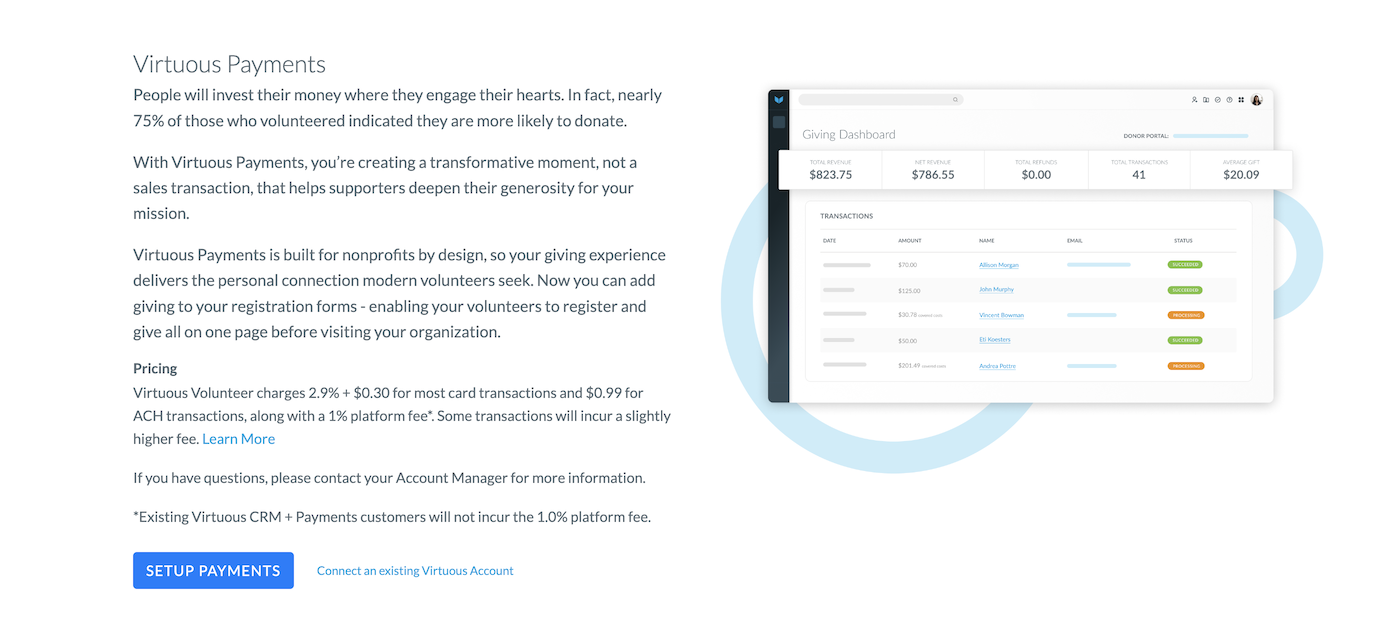 Just click on "Setup Payments" to get started.

You'll be taken to a new tab where you will begin the Payments application. You can learn more about the application process in this article.
But What if I Already Use Payments?
If you are a Virtuous client and you already have a Payments merchant account, you can use your existing account instead of setting up a new one. You may see a link on the Payments setup screen that will allow you to contact our support team to configure your account. If you are not sure if you have a Payments account already, contact our support team and we'll take it from there.