This article will help you learn how to add an Economic Impact value to a Role on an Opportunity.
Create or Edit an Opportunity
Open your Admin Dashboard
Click Opportunity in the top left corner of the main menu
Create a new Opportunity or edit an existing one
After creating or editing an Opportunity, click on the Needs tab
Add a Serving Date
Follow this article to learn how to create new serving dates and roles for your Opportunity.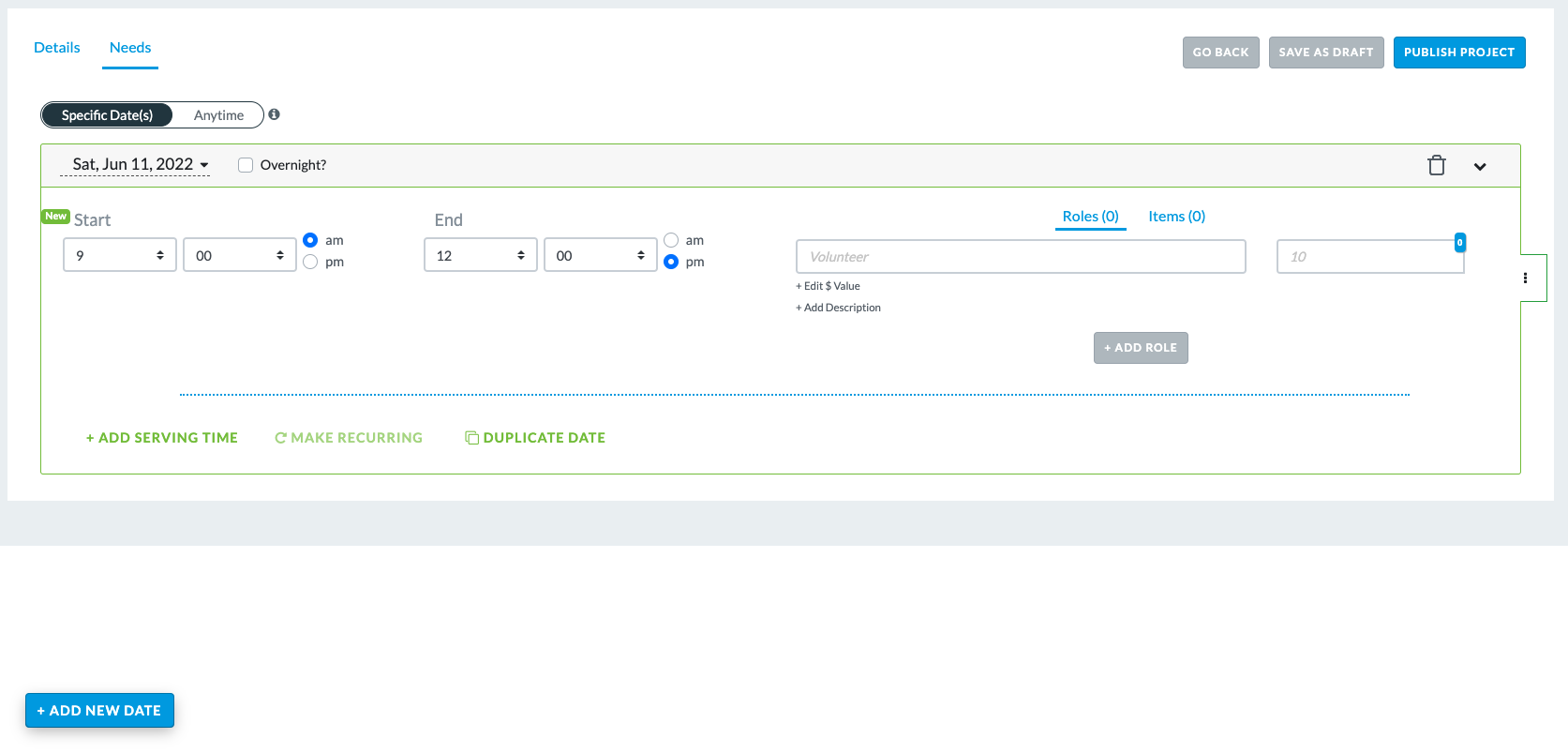 Edit the Value of a Role
After creating or editing the serving dates and adding a role(s), locate the Edit $ Value field below the role in the serving date and click on it.
Your organization's default value will appear. You can edit the value with a custom one for this role.
This can be repeated for each individual role as you see fit.