We recently announced the exciting acquisition of VOMO by the responsive fundraising platform, Virtuous. Today, we're excited to share that you'll notice a new name when visiting our website and resource channels: Virtuous Volunteer. Although our name, and look, has changed, it's still the same VOMO platform you've always known and loved!
Why Yes, We HAVE Had Work Done
Since you are already here, we're sure you've noticed that our support center has a new look.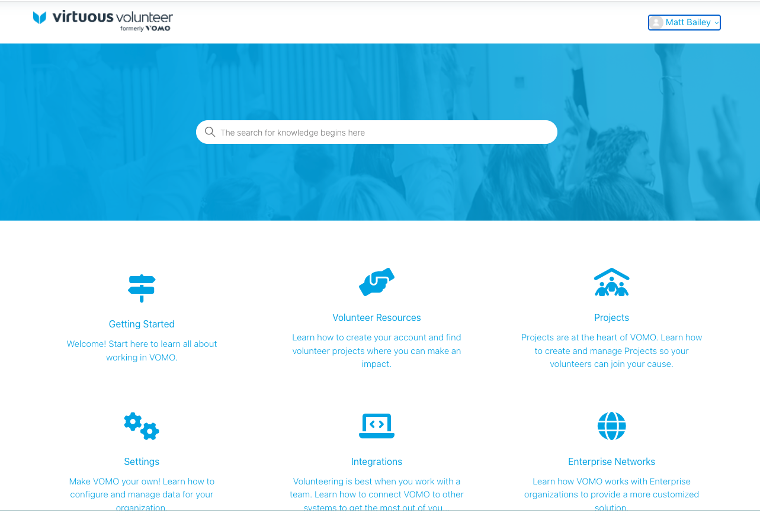 And not only that, we even have a spiffy new logo!

But we've still got all of the same great help resources you've come to rely on. We did a little reorganizing and tidying up, so now you should be able to find just what you need even more easily!
Even Our School is Cool
😎
That's right,
*tv announcer voice*
THERE'S MORE!
We didn't stop with the our support page. (We could have, but hey, why go halfway?) We've also launched a whole new Training Academy!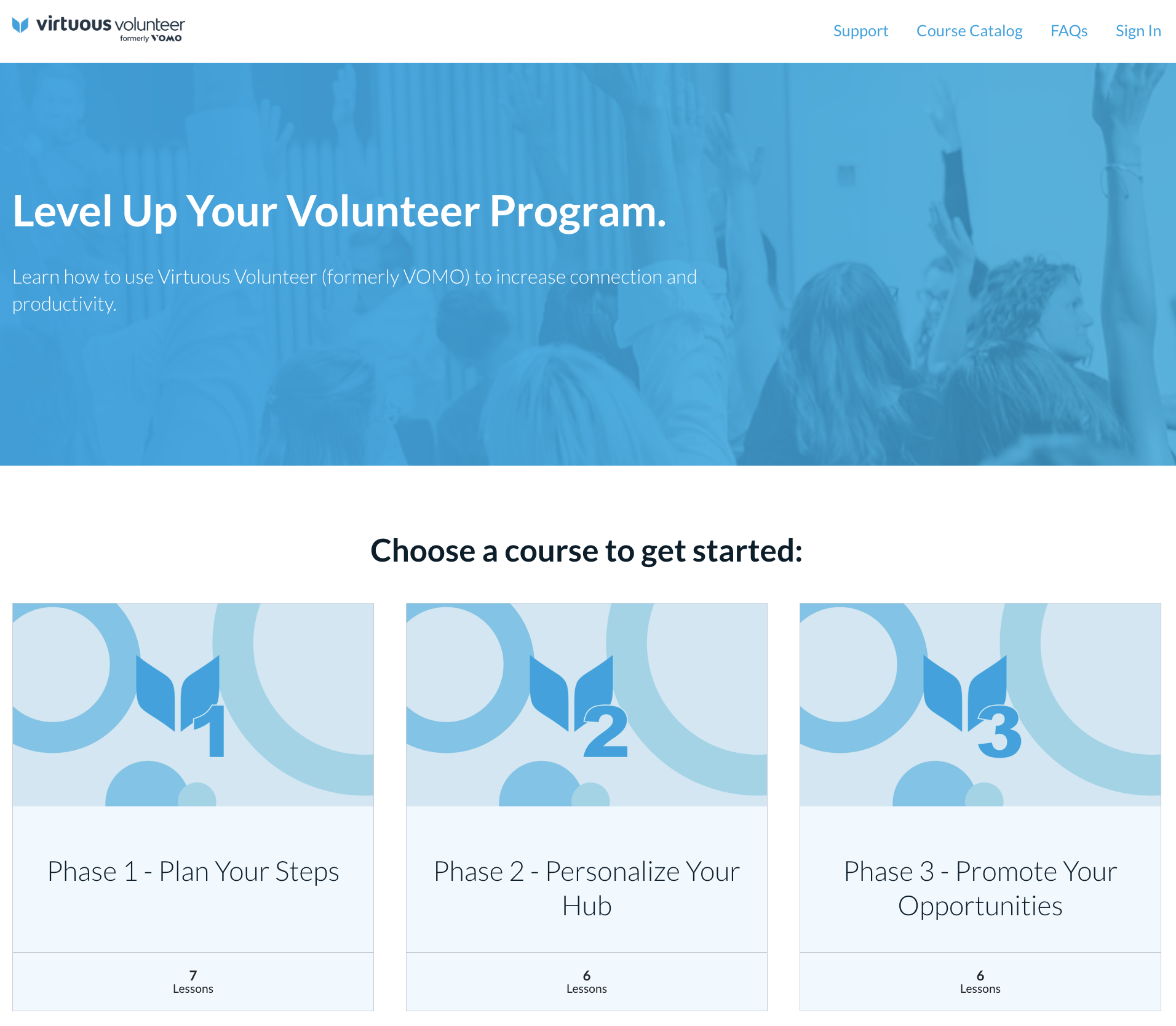 You'll find our video training resources here, broken up into multiple phases to help you plan and manage a successful launch. So go log in and start learning! (Or don't we're not the boss of you.)
There When You Need Us
Look, as good as all of our resources are, there are still times when you need to reach out to our support team. Just look for the question mark icon when you are logged in to the platform and you'll see an option to Contact Support.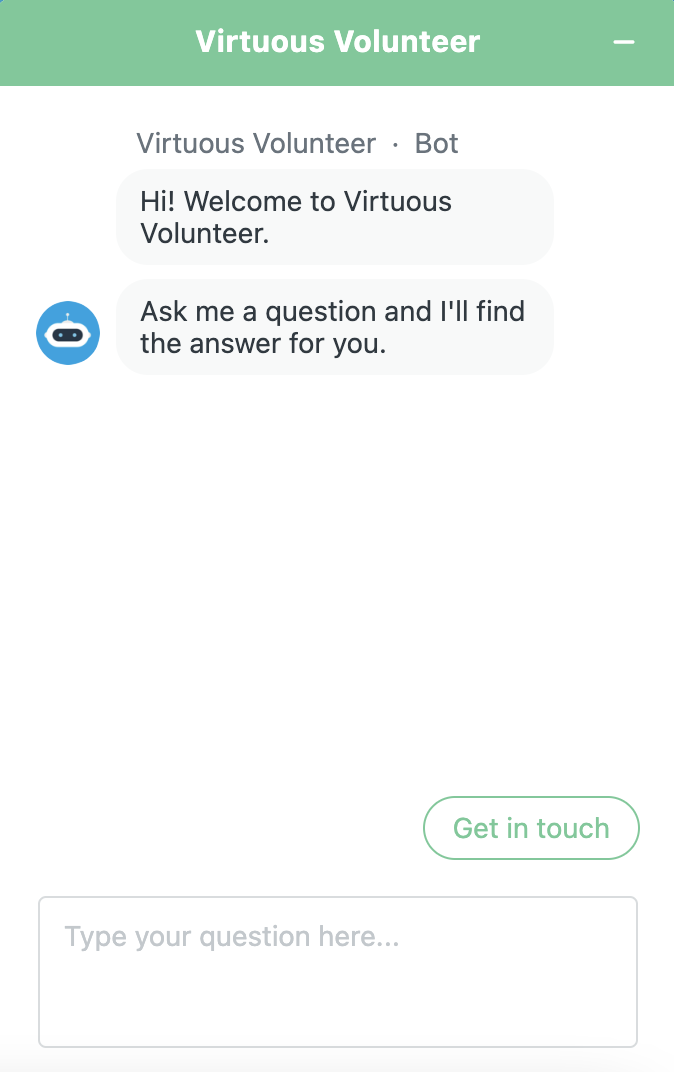 Our trusty bot will be standing by to help answer your questions.
Need that extra human touch? Just click "Get in touch" and our support team will respond via email.
But Wait, There's More!
We'll be rolling out some additional updates in the weeks to come. Stay tuned to see what's next!