Note before reading this article: 

In a product update on 3/14/2023,
Projects were renamed to Opportunities
Campaigns were renamed to Initiatives.
Background Check Automation.
When you go to Org Settings, you will now see an Advanced Option for managing Background Check Settings. You can change the default expiration length, set the advanced project setting to default the background check setting, and even select one of the Background Integration Packages to automate when someone joins a Project that requires a background check but does not have one on file.

Change in People Lobby to Allow Background Checks on users while in the Lobby
Along with the above setting, there was a change to allow people in the Lobby to receive background checks while in the Lobby and before they get moved to be an Active member. You will see that the Lobby members Profile is able to be viewed and a Background check can be initiated. This will be really big for people who want to vet volunteers before letting them in as Members of the org!

Tools (Announcements + QR Code Builder)
You will see a new side menu item called Tools!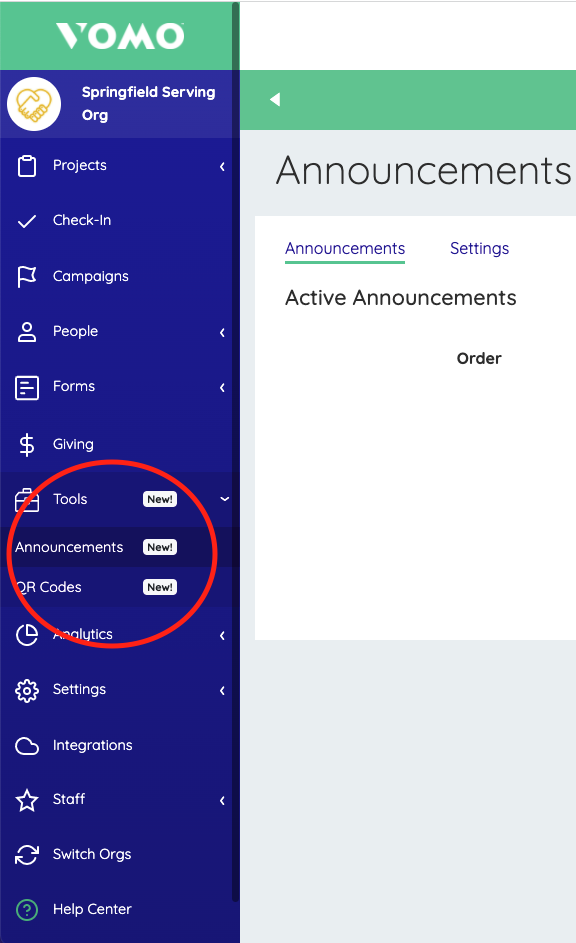 Announcements is a great tool that adds a scrollable banner to the Hub (above the Hub Banner) that can be created to help people send a custom message for new visitors to their Hub.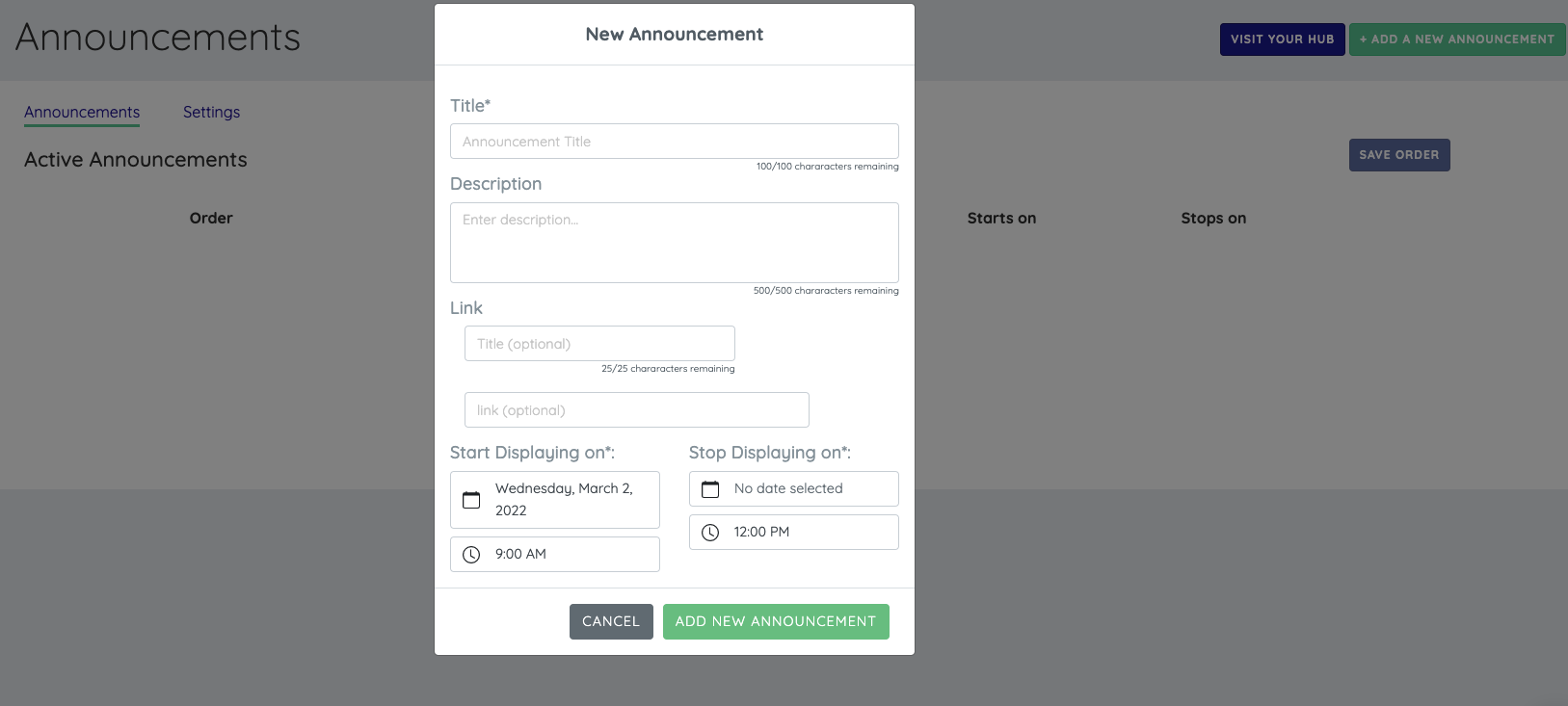 It looks like this on the Hub.

You can even customize the Banner colors to match your style, etc. as well as set up autoplay for multiple announcements to scroll through on the Hub.

In addition there is now a QR builder to create a custom QR code for the Hub, specific Projects, and the Invitation Link. The builder is really cool and allows you to download the QR code to add to your website, put on a flyer, etc. to help point people to the VOMO Account.