We've created steps for making sure that your Apple Developer Account has a Distribution Certificate so that your Branded App can be published in the iOS App Store. To complete this step, you'll need to receive a CSR file from the VOMO Team. Please do not attempt these steps without a CSR file on hand to upload in step 3.
Log in with your organization Apple ID to your Apple Developer Account, and go to Certificates, IDs & Profiles on your Developer space on the left-hand menu.
1. Click on Certificates, and on the button +

2. Select iOS Distribution (App Store and Ad Hoc) in Software section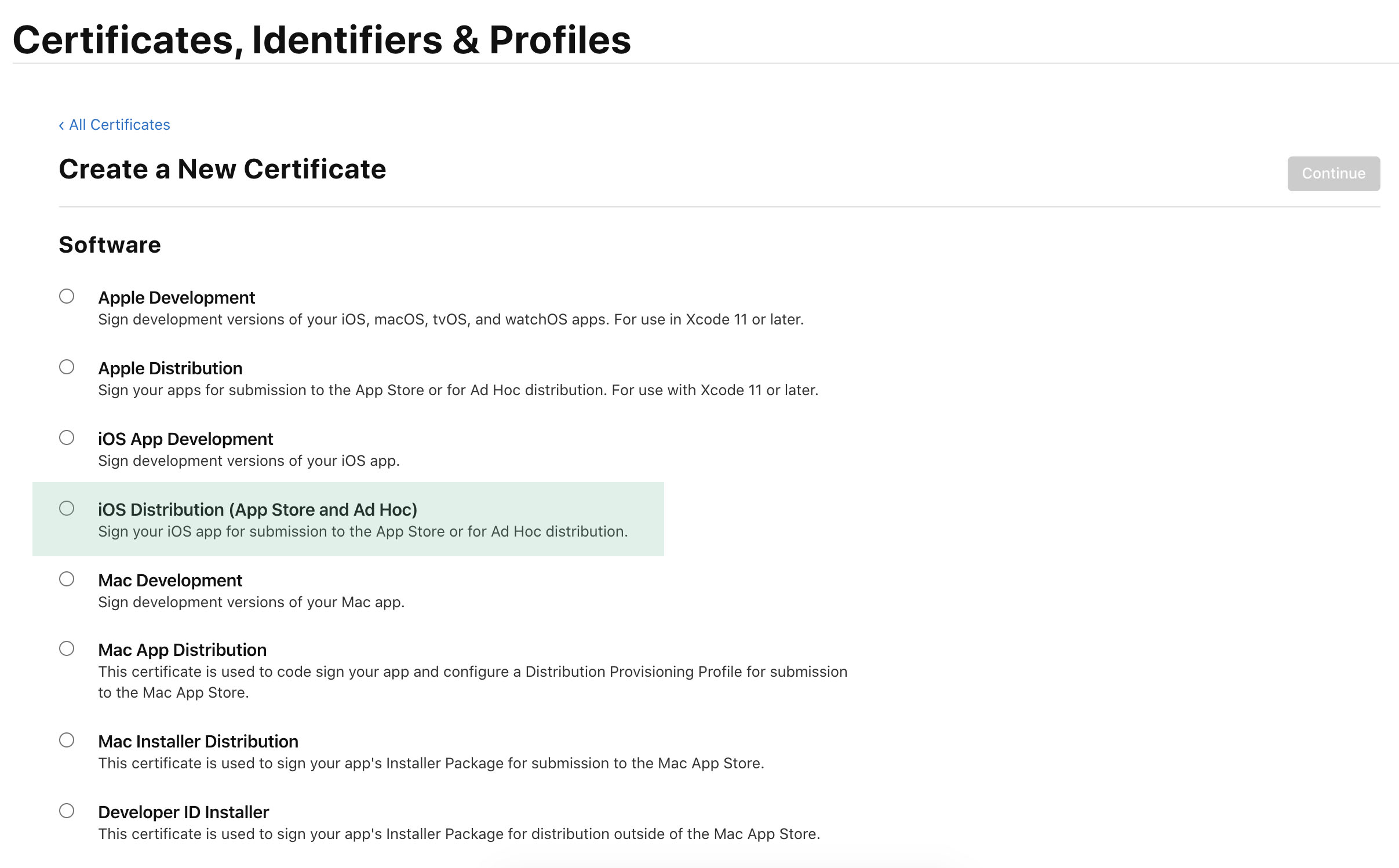 3. Click on Continue to the interface where you need to upload your CSR (Certificate Signing Request).
NOTE: The VOMO Development Team will provide you with the CSR file that you need to upload in this step. Reach out to development@vomo.org if you have any questions about the CSR file.

4. That's it! The Certificate will be automatically created and available for Download. The VOMO Team will have the ability to get the certificate and create a new app in your Apple Developer Account.