We understand you might be an organizer for multiple organizations on VOMO, such as a church and a business. If you joined both organizations with the same email address, you will have the ability to switch between them on your Admin Dashboard.
Follow these simple steps:
Log in to your Admin Dashboard.
Select "Switch Orgs" from the navigation options on the left side of the page and dialogue box will appear with a list of organizations you are an admin or organizer of.
Select an organization from the list to access that organization's admin dashboard.
(If you do not see the Switch Org option, then you are most likely managing the multiple accounts with different email addresses.)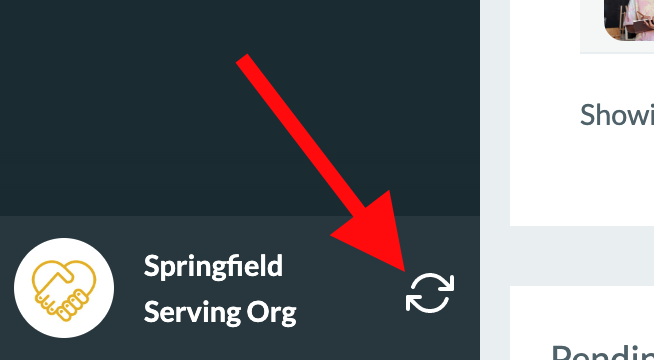 To learn more about being a user, organizer, or admin of multiple organizations, see "Can I join multiple organizations as an Admin or Organizer?"