VOMO Enterprise offers a number of features with the Community Dashboard to track the analytics. You are able to easily keep track of what's happening with all the organizations in your volunteer community.
The Community Dashboard is an advanced analytics suite that measures and displays the incredible impact for Enterprise clients when they network with other organizations. The volunteer participation data produced by the Network Owner (parent account) and their Network Accounts (child organizations) are grouped and displayed through this powerful Community Dashboard. On the Community Dashboard, leaderboards highlight the top organizations, Initiatives, and volunteers that exist in the VOMO Community.
Find your Community Dashboard
When you launch your new Enterprise account or you upgrade your current one, the Community Dashboard is enabled and can be found at the top of the left navigation menu.

Navigate the Community Dashboard
The Community Dashboard highlights totals for the entire network that the Network Owner (parent account) owns. Meaning, that the Network Owner stats + all Network Accounts (child accounts) stats are all represented in these totals.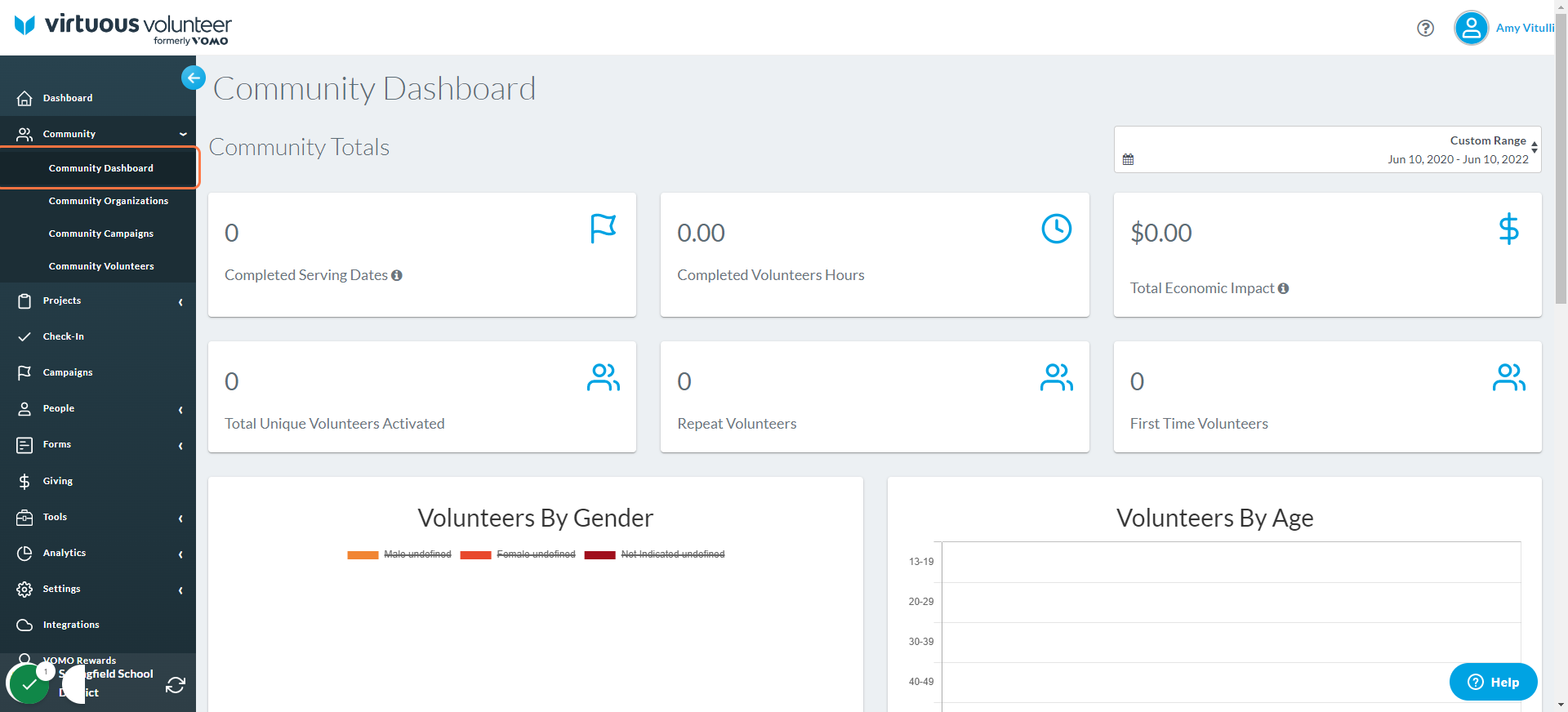 Community Organizations, Initiatives, and Volunteers
Scroll down the Dashboard and you will see the Leaderboards for the Community. Displayed are the top Organizations, Initiatives, and Volunteers that the Admin can see from a high level. Admins can also drill down into each list.

Community Organizations Dashboard
Community Initiatives Dashboard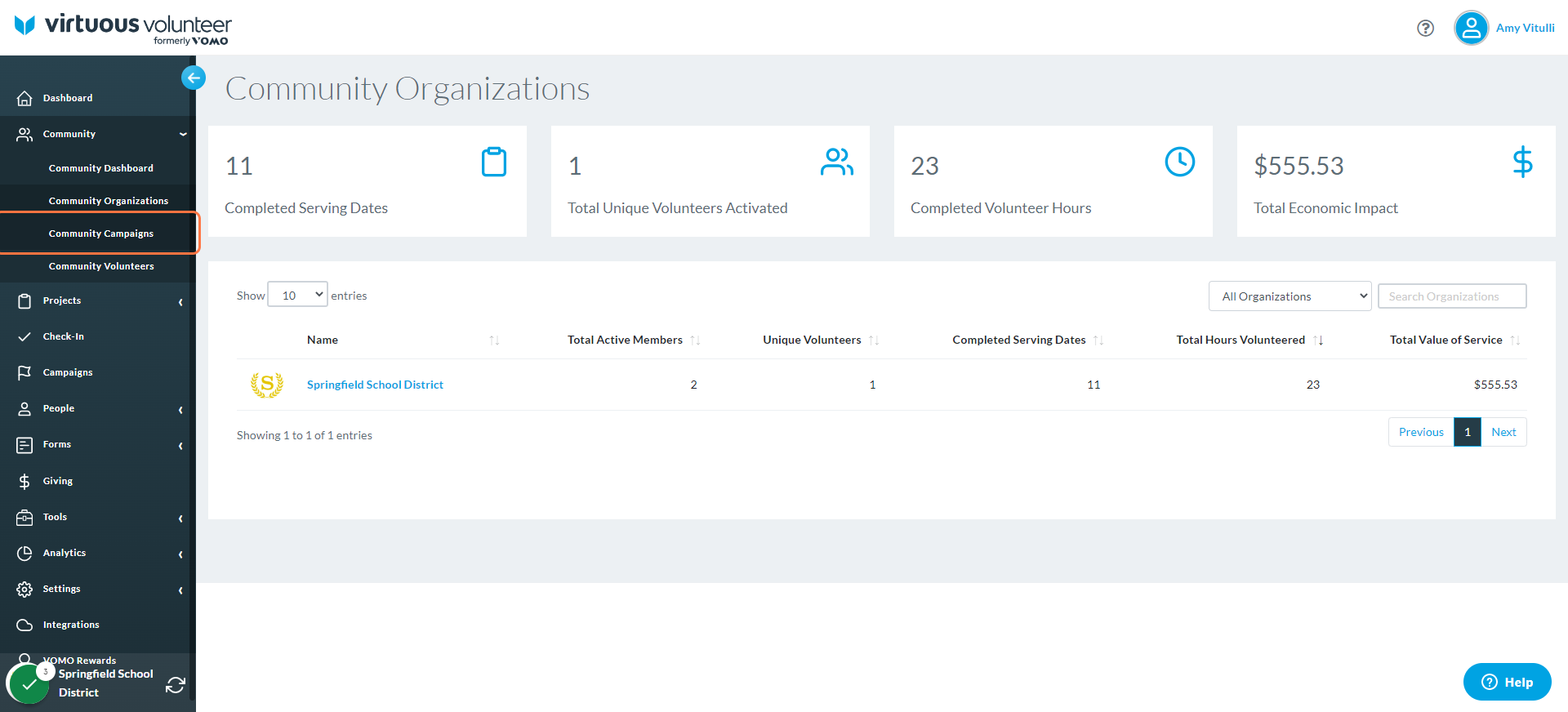 Community Volunteers Dashboard