While you're creating a project, you can choose to add it to an existing Campaign.
Here's how:
Access the Admin Dashboard.
Select "Projects" from the left side navigation.
Press the "New Project" button on the top right corner of the screen.
In the Details section it will say "Join a Campaign". Click "Select campaign or type to search" to add the appropriate campaign from the list that appears. Once selected it will be highlighted green. (Multiple campaigns can be selected if necessary.)
When you've selected the right campaign publish your project by clicking the "Publish / Update" button on the top right.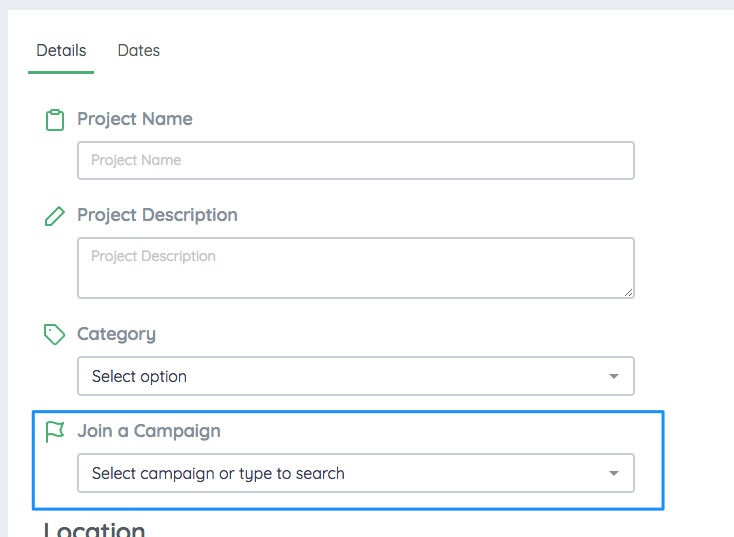 Alternatively, you can also add your published project to a campaign from the Campaign Dashboard.
Article: How do I add an existing project to my campaign?