After creating Opportunities and Initiatives, you will want to add those Opportunities to your Initiatives. There are two ways to add Opportunities to Initiatives:
When Editing or Creating an Initiative
Access the Admin Dashboard.
Select "Opportunities" from the left-side navigation.
Press the "New Opportunity" button on the top right corner of the screen.
In the Details section, it will say "Join an Initiative". Click "Select Initiative or type to search" to add the appropriate Initiative from the list that appears. Once selected it will be highlighted green. (Multiple Initiatives can be selected if necessary.)
When you've selected the right Initiative publish your Opportunity by clicking the "Publish / Update" button on the top right.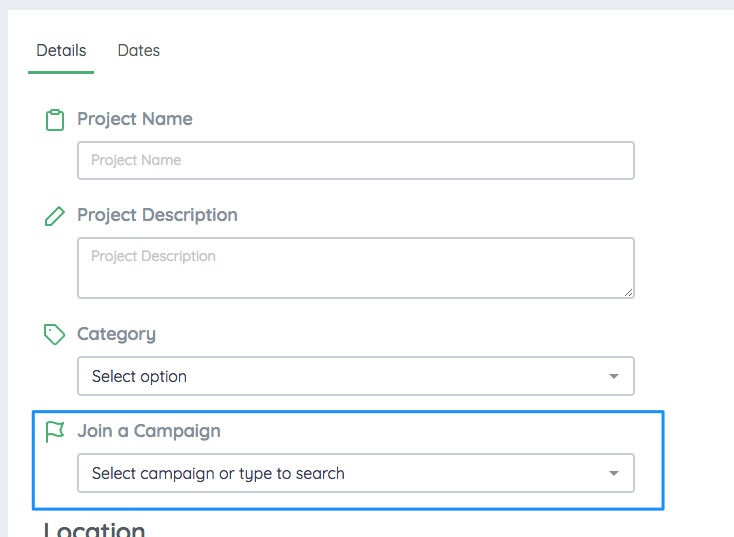 From the Initiative Dashboard
Access your Admin Dashboard.
Select Initiatives from the left-side navigation.
Select the name of your Initiative from the list to open its dashboard.
In the middle of the Initiative Dashboard select .

A dialogue box will appear asking you to either "Add existing Opportunities to this Initiative" or "create a new Opportunity".
Find your Opportunity or create a new one and then click Update Initiative at the bottom of the dialogue box.