Learn how to create a Campaign and navigate the required details.
Create a Campaign:
Log in to your Admin Dashboard.
Select Campaigns on the left side navigation.
In the top right side of the page select New Campaign button
Fill in the necessary details required:

Campaign Name
Custom Campaign URL
Campaign Privacy

Public: Any VOMO Org can add Projects to a Public Campaign.
Private: Private Campaigns can only have Projects added to it by your Org's Admins/Organizers/Child Orgs.
Unlisted: Unlisted Campaigns will never be visible on any VOMO Hub, but can be accessed by the direct URL.

Campaign Description

Upload a cover image that highlights what this campaign is all about.
Click the "Create Campaign" button at the top right of the page when you're ready to launch your campaign.
Campaigns Page: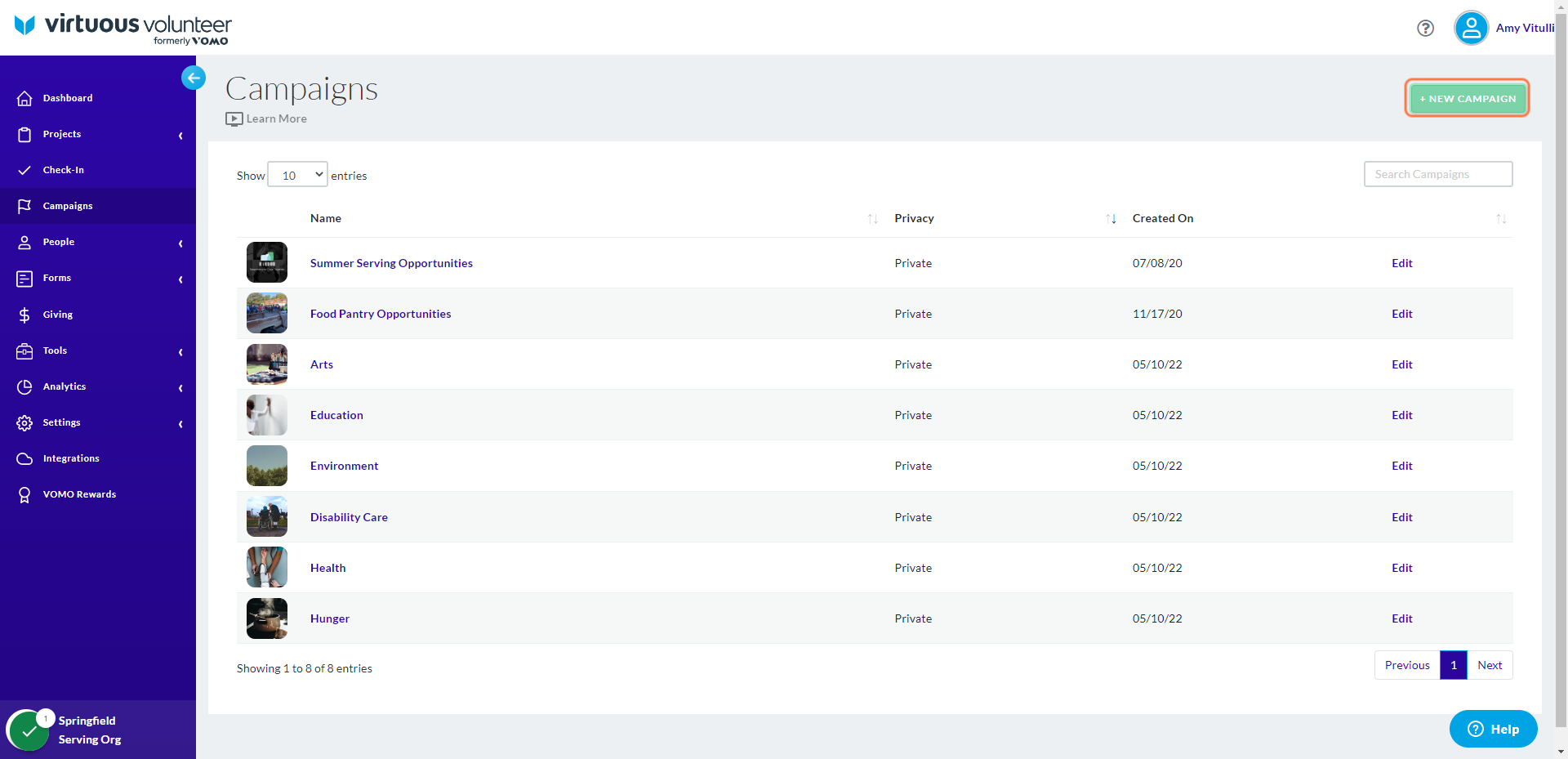 Create Campaign Page: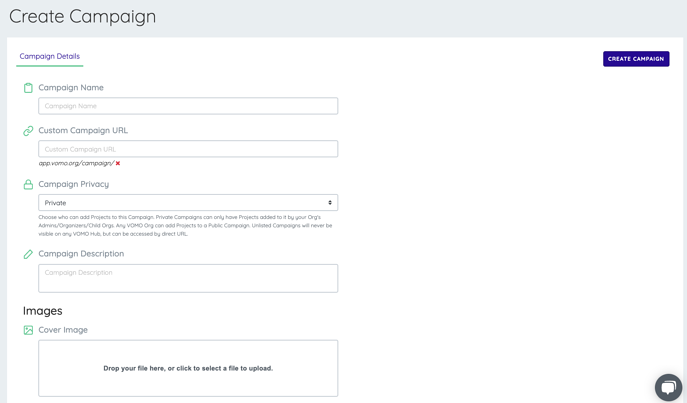 Now that you have created a campaign, learn how to customize your Volunteer Hub here.