Analytics tools, data, and metrics are native to every VOMO account. Here you will find all of the numbers for your entire organization and individual volunteers in one place. Navigate to the admin dashboard and in the menu on the left select Analytics. We track three categories, Organization, Volunteer, and Project.
Organization Analytics:

Percentage of Active Volunteers v. Weekly Attendance
Number of Active Volunteers
Number of Invitations Sent
Gender Breakdowns
Age Breakdowns
Map of All Active and Past Projects
Volunteer Resumes: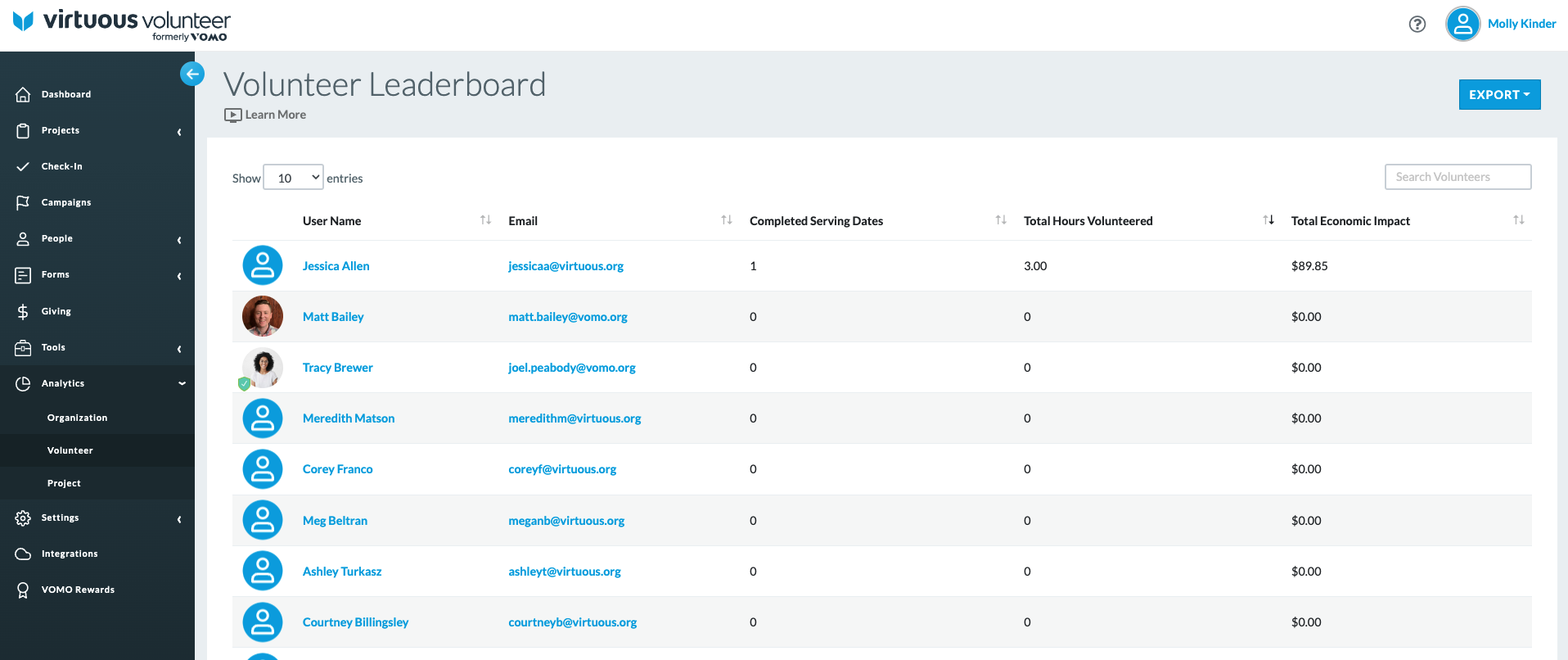 Total Number of Projects Completed
Total Number of Hours Completed
Total Value of Volunteer Economic Impact
You also have the ability to export all of the Resumes into a CSV so that you can total up all of the fields to see your Organizations Total Impact stats.

Individual Volunteer Resumes:
*To open a volunteer's resume, click on their name in the first column.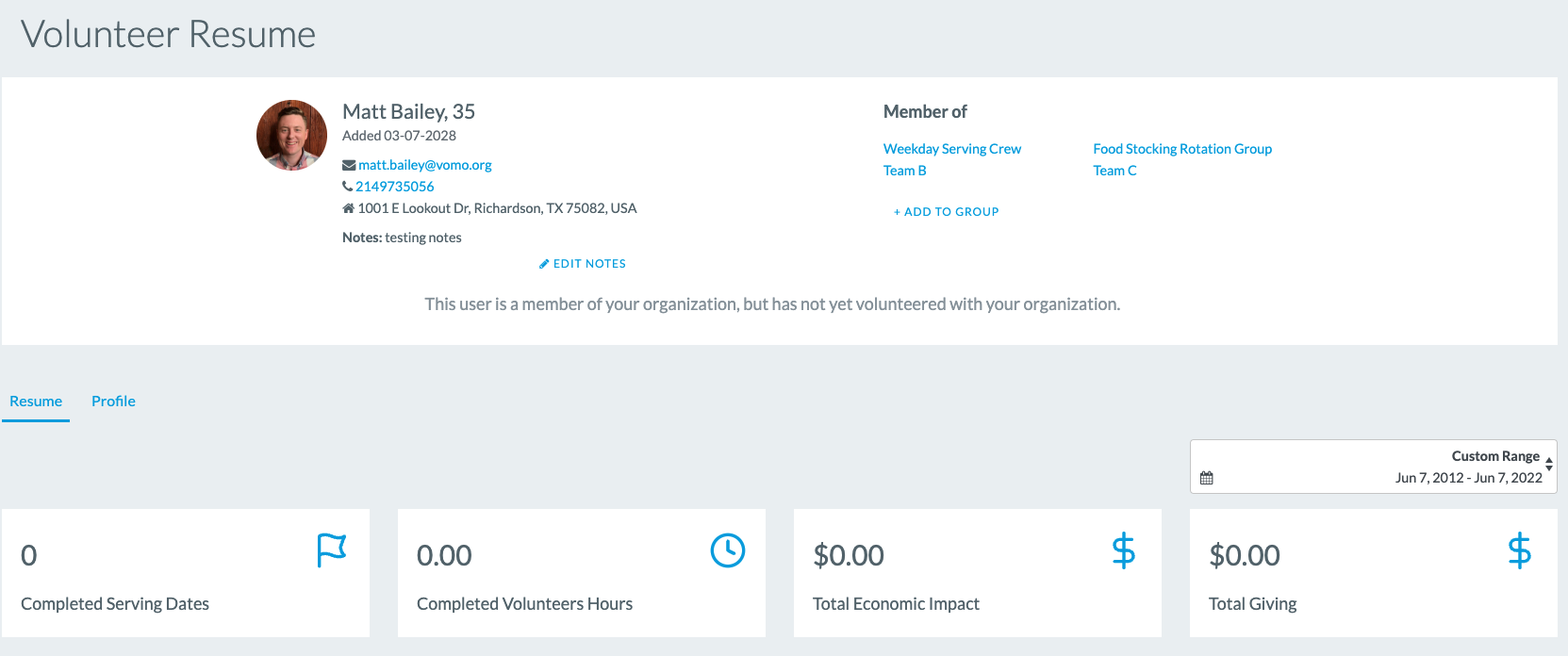 Completed Serving Dates
Completed Volunteer Hours
Total Volunteering Economic Impact
Total Giving (monetary donations)
Top Volunteer Projects, Roles, and Organizations
Past Project History
External Projects (individual projects submitted and approved by the organization admin)
"Anytime" Project History
Upcoming Projects (future times the volunteer is signed up for currently)
Giving History
External Donations
You can also search specific date ranges as well on each Volunteer Resume.



Project Analytics: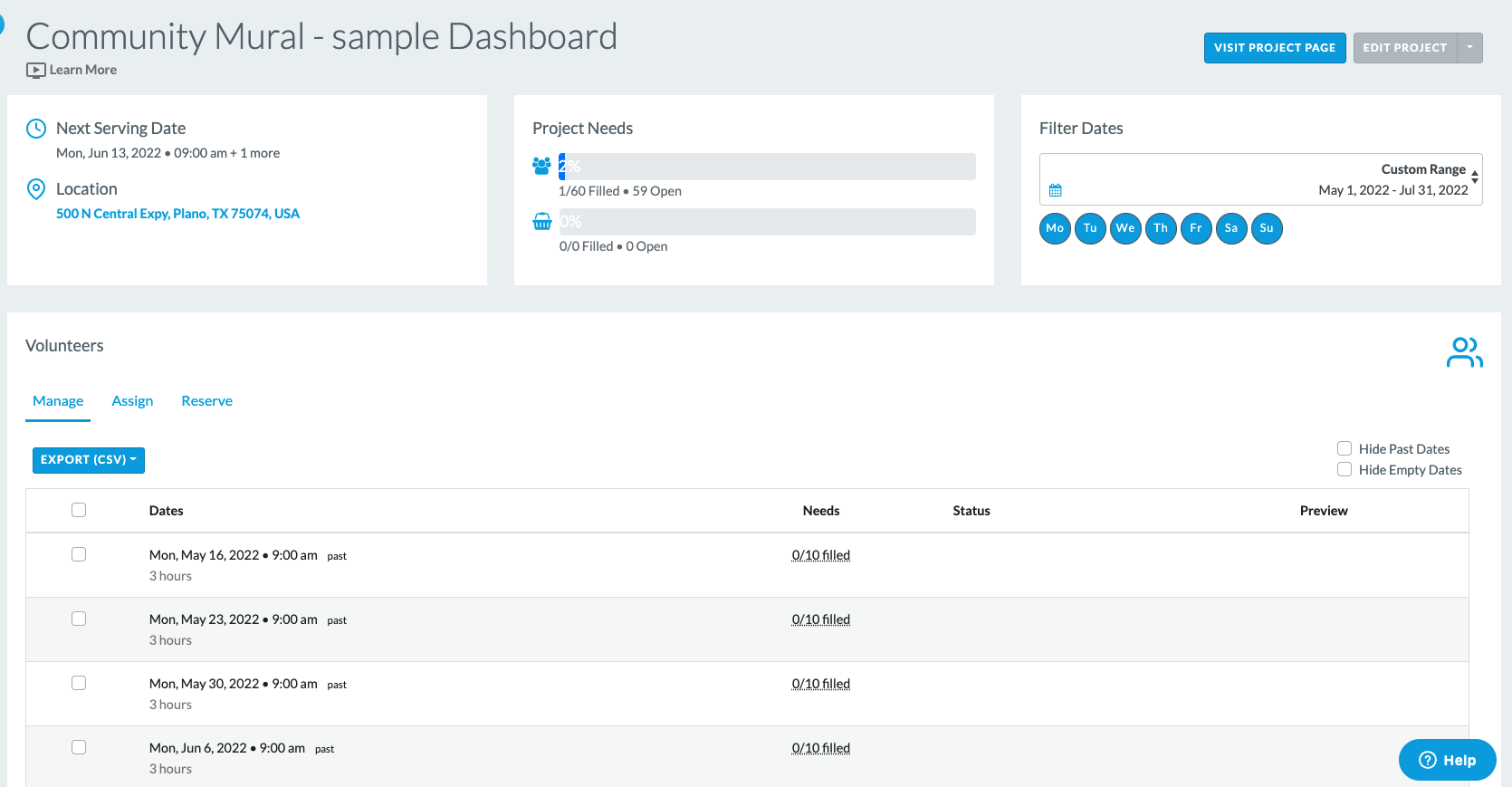 Project Analytics is a dynamic list of your projects (past and active) that allows you to see key data points such as filled and open needs on helpful status bar charts. These can also be sorted based on date (past, present and future). To access a specific project's dashboard, simply click on the name of the project in the list of projects.