Let's walk through how to set up and launch the Check-In Kiosk on multiple stations.
Set Up the Check-In Feature
Visit your Admin Dashboard by clicking on the link in your Profile dropdown.
When the Dashboard opens, use the menu on the left and select Check-In.
First, you will need to create your "stations". It's important to remember that each station should reflect a real and physical location you will set up a computer or tablet for volunteers to check in at.
Next, set the default settings for the Check-In process that you can change on a global level like when check-in for a Serving Date begins and if you allow for people to create their VOMO user account on the Check-In Kiosk (walk-up registrations) or if you let people change their role when they check-in. These settings can also be adjusted for each Opportunity (edit the Opportunity and look in the advanced options).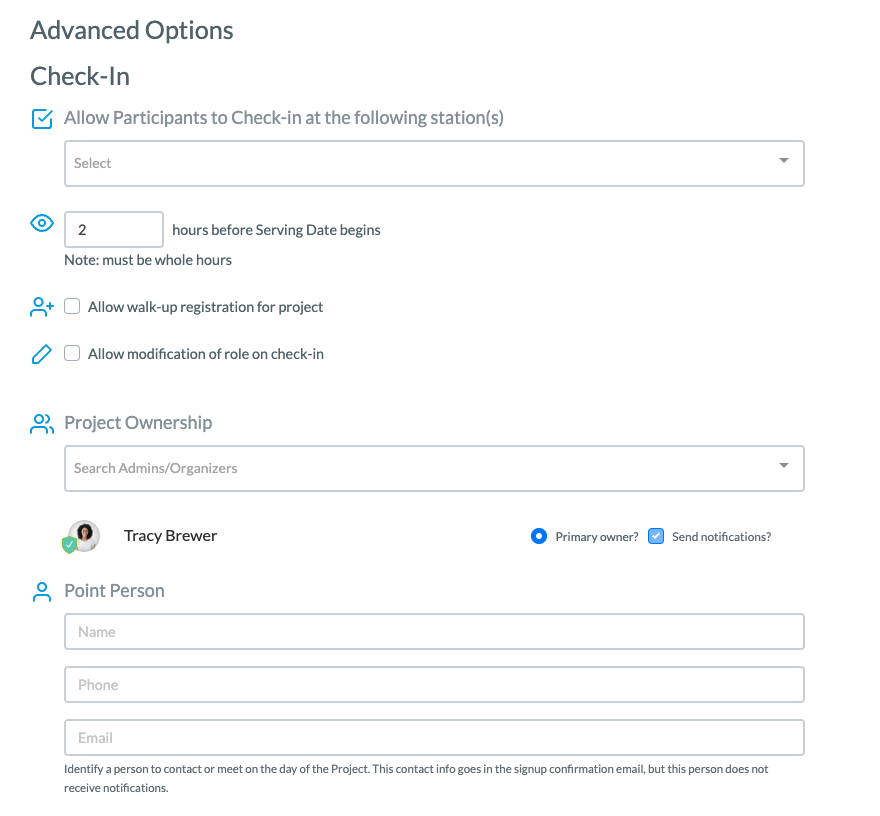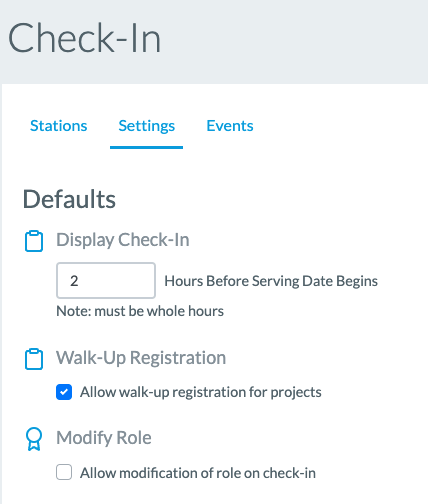 Launch in "Kiosk Mode"
To get your Check-In Station launched into what we call "Kiosk Mode", you click on the Launch Kiosk button and login to that Station you want. This will look like you going to the iPad in the foyer of your location and logging into kiosk.vomo.org/kiosk. You select the Station and the list of Serving Dates (Events) that are available for signup shows up that are available for checking in.
Once you click on the Opportunity, you will see the list of Participants. To check-in, simply click the checkmark next to the name. The person behind you can simply move back or check their name next if they are signed up for the same Serving Date.
One additional feature that is really important here is that you can add a new person who does not have a VOMO Account at all by clicking Add New Person. This allows new users to create a VOMO Account and join the Opportunity at the same time!