When volunteers check-in on your Kiosk, you can have them submit a Form to easily collect more data.
When you create a Form, make sure to select Kiosk Check-in from the Form Type dropdown.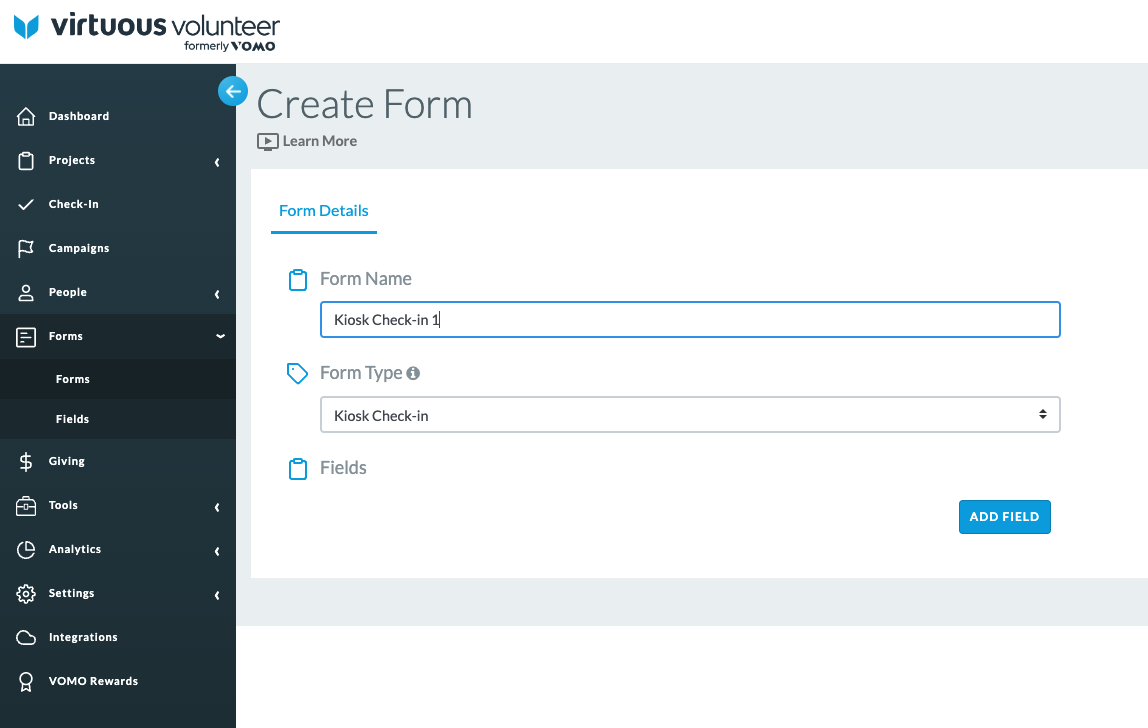 Then, add the Fields that you want your users to fill out when they encounter the Form in the Fields section of the Form Builder.
Once the Form is Created, you can add your new Kiosk Check-in Form to your Station. Note that you can attach a different Form to each Check-in Station.