Learn how to set a deadline for Opportunity registration. This cutoff date can be days, hours, and/or minutes before the next time slot begins and will prevent volunteers from registering after the deadline passes.
Access the Opportunity's Advanced Options
The Advanced Options for an Opportunity can be seen by clicking Show Advanced Options at the bottom of Details when you create or edit an Opportunity. After accessing the advanced options, scroll down until you see the Registration Cutoff Time setting.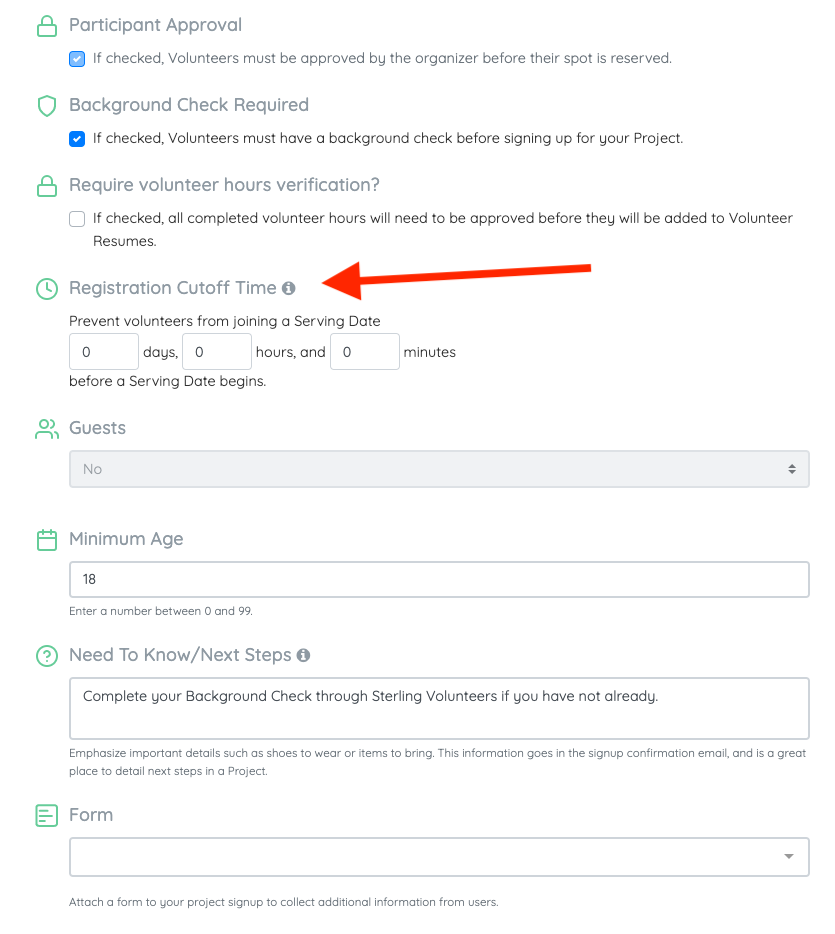 Setting a Cutoff Time
After locating the Registration Cutoff Time setting, notice that the cutoff time can be days, hours, and minutes before each time slot begins. Decide how much time before the time slots begin that you would want registration to be cut off.


Whatever amount you set, once the next time slot falls within that amount of time a "Closed" label will appear that will prevent new volunteers from being able to register for that time slot.
So, if you have an Opportunity with just a one-time slot, once the cutoff time triggers, no one will be able to join that Opportunity anymore because it only has that one-time slot to join. If your Opportunity has more than a one-time slot over multiple hours, days, weeks, or months, only the next time slot that falls within that cutoff time will not be unavailable for volunteers to join.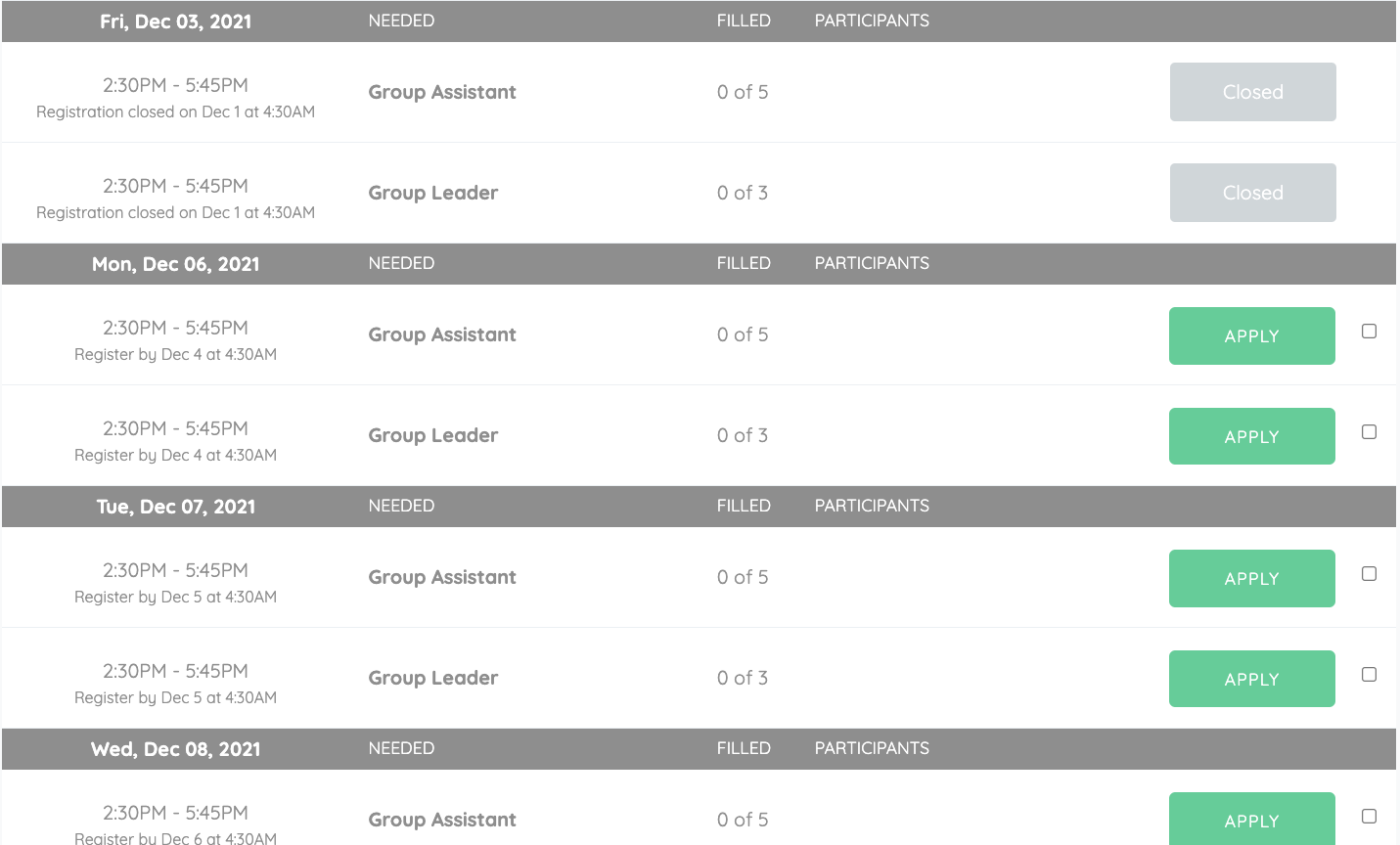 Setting Default Registration Cutoff Times
Admins, you can set a Default Registration Cutoff Time for all new Opportunities. Simply go to the Advanced Options in your Org Settings, scroll down and look for the setting. This default setting will allow only Admins to set a default cutoff time for all *new Opportunities. Set the days, hours, and minutes just like you do in an individual Opportunity's advanced options. If you select "No" for the "Require default registration cutoff on all Opportunity Serving Dates?" option, Opportunity owners will have the ability to alter the cutoff time when they create or edit their Opportunity. If you select "Yes", Opportunity owners will be forced to use whatever time you set in this default Org setting.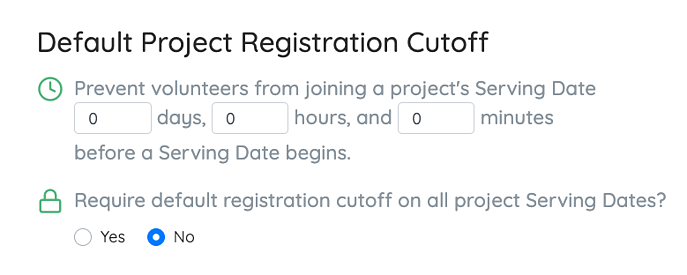 * If an Opportunity already has a cutoff time set before the default cutoff time is set, the default cutoff time will not override that Opportunity's cutoff time. Admin, you will need to go edit that Opportunity, and then change the cutoff time to match to your default. So make sure you set your default cutoff time before you begin adding cutoff times to Opportunities.