Canceling an Opportunity involves two basic actions. Follow these simple steps:
Send an update to the volunteers
Cancel the time slot reservation
Step 1. Send an update
The first step in canceling your Opportunity or just a one-time slot is to send the volunteers a customized update explaining the reason for the cancellation. This can be found on your Opportunities dashboard. It's as simple as scrolling past the time slots and clicking "Add Update".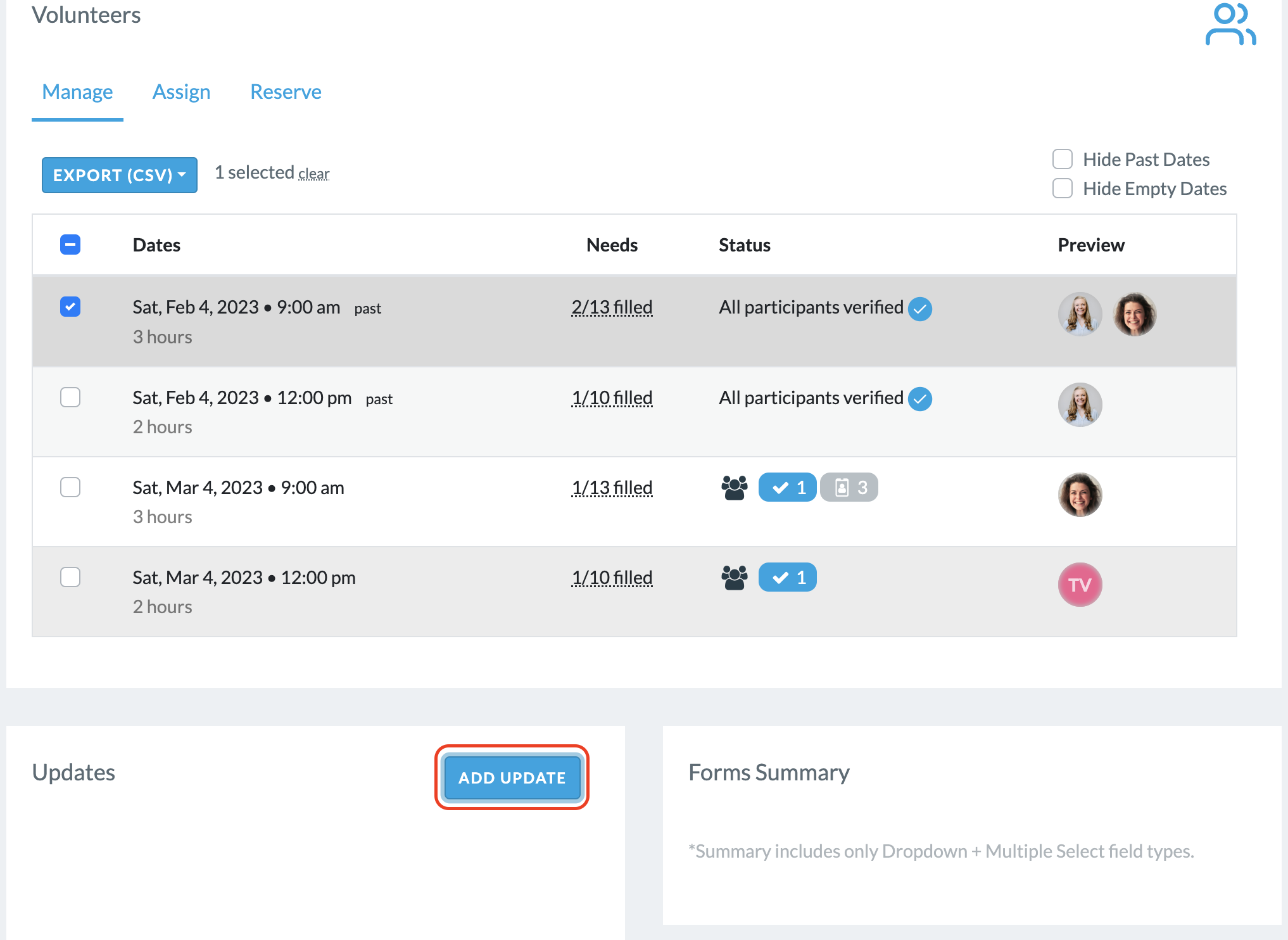 In the pop-out window, you can enter the message and specify which timeslots you are targeting.
Learn more about updates here.
Messaging volunteers in your Groups is also a great way to get the word out. Group Messages go out via push notification to their VOMO App.
Click here to learn more about creating Groups.
Step 2. Cancel a time slot reservation
Login at VOMO.org and open your Administration Dashboard.
Open that Opportunity's dashboard from the menu on the left (Opportunites > Active or Past).
Select the appropriate time slot from the list of dates in the middle of the page.

A sliding window will appear with a list of volunteers who signed up for that time slot.
Find the volunteer you wish to remove
Locate the trashcan icon to the far right of the row and click it.

Press "Yes" on the dialog box that appears to remove the volunteer from the Opportunity.