Learn how to delete a Serving Date, Time Slot, Roles and Items from your Project.
Start by editing the Project
In your Admin Dashboard, find the Project you need by clicking on Active, Draft or Past Projects in the top left corner.
When the list of Projects loads, find the Edit button to the right of the Project you wish to remove dates from.
Click Needs on the next page that loads. This will show the list of dates in that Project.
Removing Dates, Serving Times, and Roles/Items
Along with serving dates, serving times and roles/items can be removed from Projects as well. Each of these components has its own button to remove it from the Project. Take a look at the image below on where each component can be removed:
Delete the entire Serving Date or a Role/Item: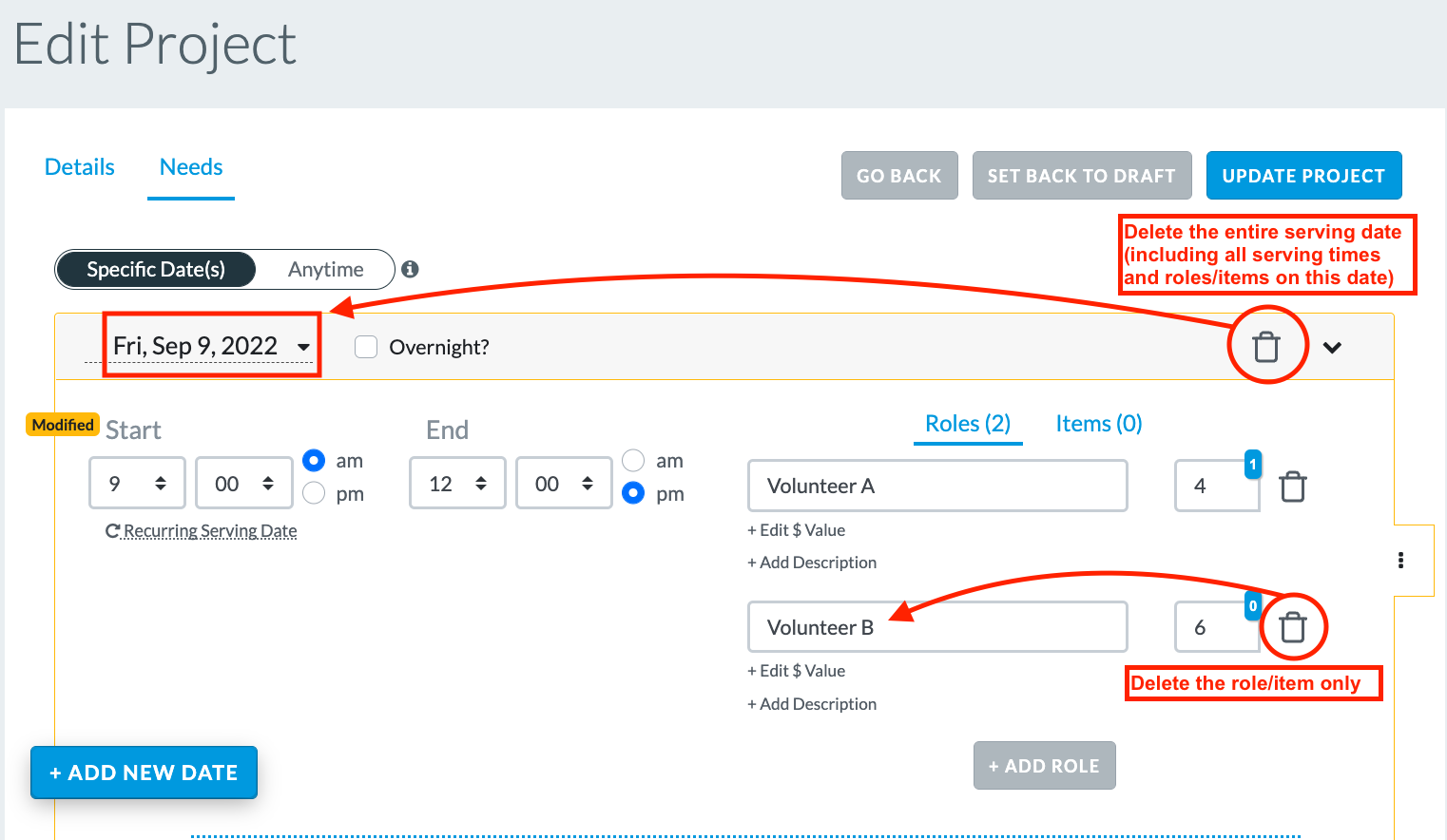 Deleting the Serving Time: