Learn what Projects and Campaigns are, how they are different, and how best to use them together.
Definitions:
A Project is an individual volunteer opportunity that has specific Needs and Dates/Times that volunteers commit to.

A Campaign is simply a group of Projects with a custom landing page.
What are Projects?
A Project can be a one-time or recurring date volunteer opportunity that a person signs up for to serve as a volunteer. A Project has a date, description, photo, roles and times, links, attachments, etc. associated with it. Organizers and Admins have the ability to create Projects on behalf of the organization. Each Project can be accessed by the volunteer from your Hub but it also has a unique URL address that can be promoted in a variety of ways across the internet.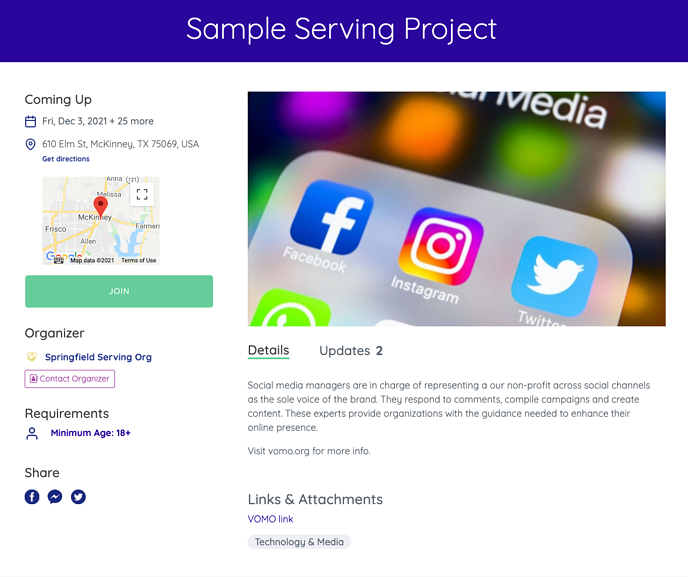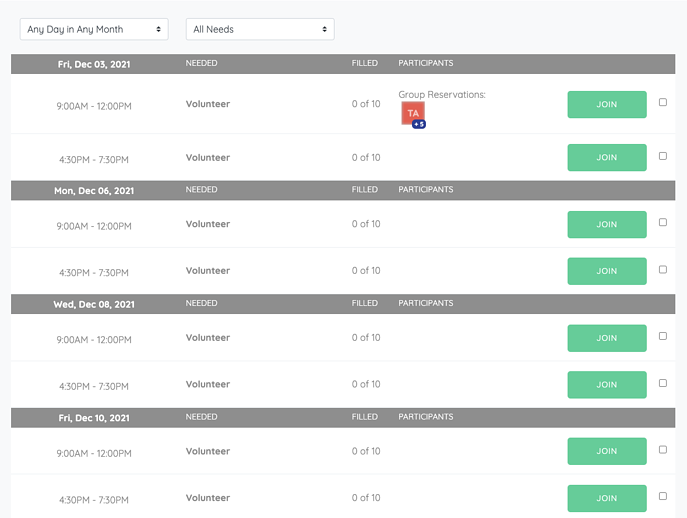 What are Campaigns?
Campaigns are Projects that are grouped together. Campaigns are created by Admins and Organizers to display Projects into initiatives, departments, big events, causes, etc. making it easier for volunteers to explore what kind of volunteer opportunities your organization is hosting. A Campaign will simply have a name, a description, and a photo to best represent the types of Projects found within it. Campaigns also have a unique URL address that the organization can use to promote it across the internet.
Projects can be added to multiple campaigns by the organizers.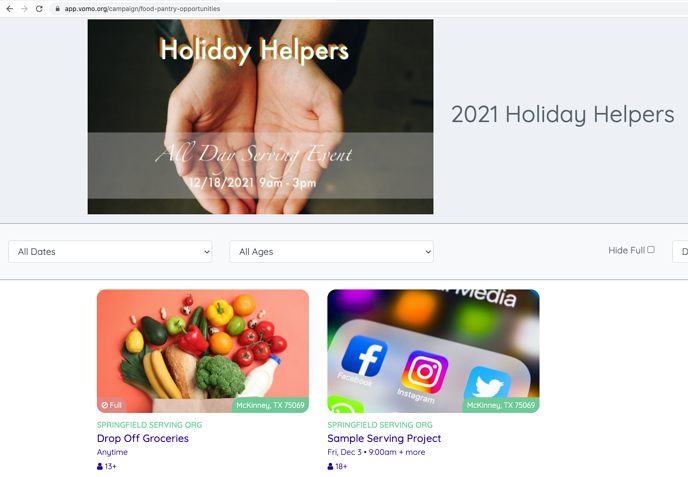 How are Projects And Campaigns Different?
Remember, a Project is a specific, single, volunteer opportunity that a volunteer signs up for to serve. If the Project is the specific volunteer opportunity with a specific tasks and a schedule to sign up for, then the Campaign would be the larger initiative or department that the Project falls within.
Example:
A few sample volunteer opportunities, Projects, might be called "Drop Off Groceries" or "Sample Serving Project". "Sample Serving Project" is an opportunity that happens every Monday, Wednesday and Friday mornings in McKinney, TX that needs volunteers to sign up and help box up donation items at your local food bank. This sample t might be added to a Campaign called "Hunger" and another one called "Holiday Helpers". These Campaigns ("Hunger" and "Holiday Helpers") are being used by the host organization to group the different Projects together based on criteria like department, category, or upcoming initiatives and events.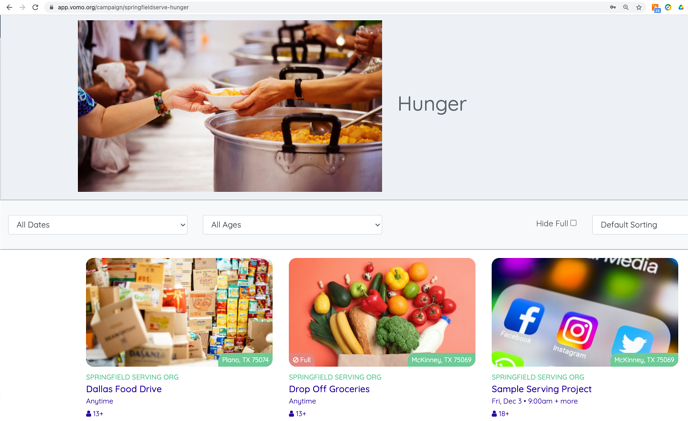 How Projects And Campaigns Are Displayed On The Hub
Because Projects are the specific serving opportunities that volunteers sign up for, they will be displayed on Campaign pages and your Hub along with some of their details (next available time slot, registration status, location, age restriction, etc.).
Customize your Hub:
Decide how you want to organize different channels of Projects and Campaigns on your Hub. Learn more about customizing your Hub in our academy.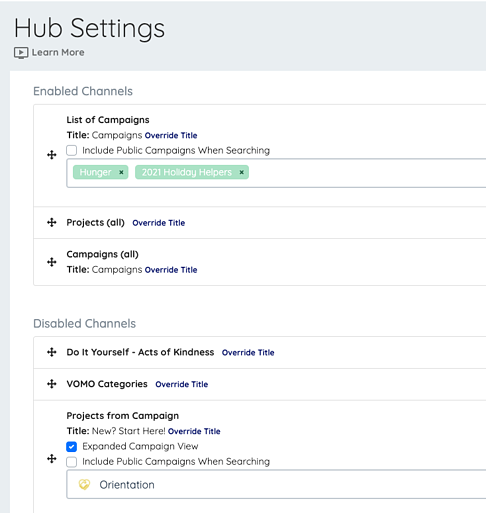 Campaigns, on the other hand, are just groups of Projects so they simply show up with their title and the number of active Projects grouped inside them.