If you have an Active, Draft, or Past Opportunities that you want to copy to create a new Opportunity, simply follow the next couple of steps:
Go to the Opportunity that you want to copy's Opportunity Dashboard (simply click on the Opportunity Name in your List of Opportunities)
On the Edit Opportunity button in the top right corner, you will see a small arrow that if clicked says "Make a Copy".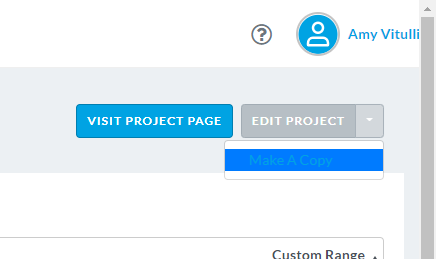 A box will pop-up with some options for your new Opportunity. Make sure to click the boxes of the data that you want transferred over to your new Opportunity, including renaming the Opportunity from "Copy of Sample".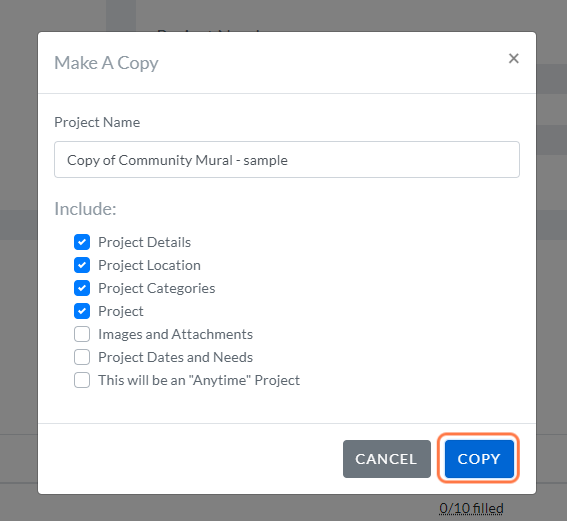 Hit the Copy button after making sure the right boxes are checked, and you will have a Opportunity drafted with all of the copied data sent over automatically.

Note: if the Opportunity is an Anytime Opportunity or Date/Time Opportunity, you can make a copy of it and change this setting by clicking one of the checkboxes to designate it as one or the other Opportunity date types. It will automatically be the same Opportunity date type as what the initial Opportunity was set to unless you check this specific box.