Find and manage your list of volunteers, their serving hours, and item donations on the Opportunity Dashboard.
Every Opportunity has a list of the volunteers that have joined the opportunity. This volunteer list includes basic information about those that have joined. Follow these simple steps to find this list:
1. Open your "Administrative Dashboard"
Access your organization's Administration Dashboard by clicking on your profile picture and selecting "Administration.
2. Select "Opportunities"
When your dashboard opens select "Opportunities" from the menu on the left.
3. Select your Opportunity of interest
In the "Active" opportunity tab, select the opportunity you would like to see the volunteer list for.
4. Select the Serving Date that you are interested in to view its Dashboard
The Serving Dates visible are defaulted to show the last 30 days and upcoming 30 days. If you need to see an opportunity outside of this window, simply change the Start and End Date of the range you want to review.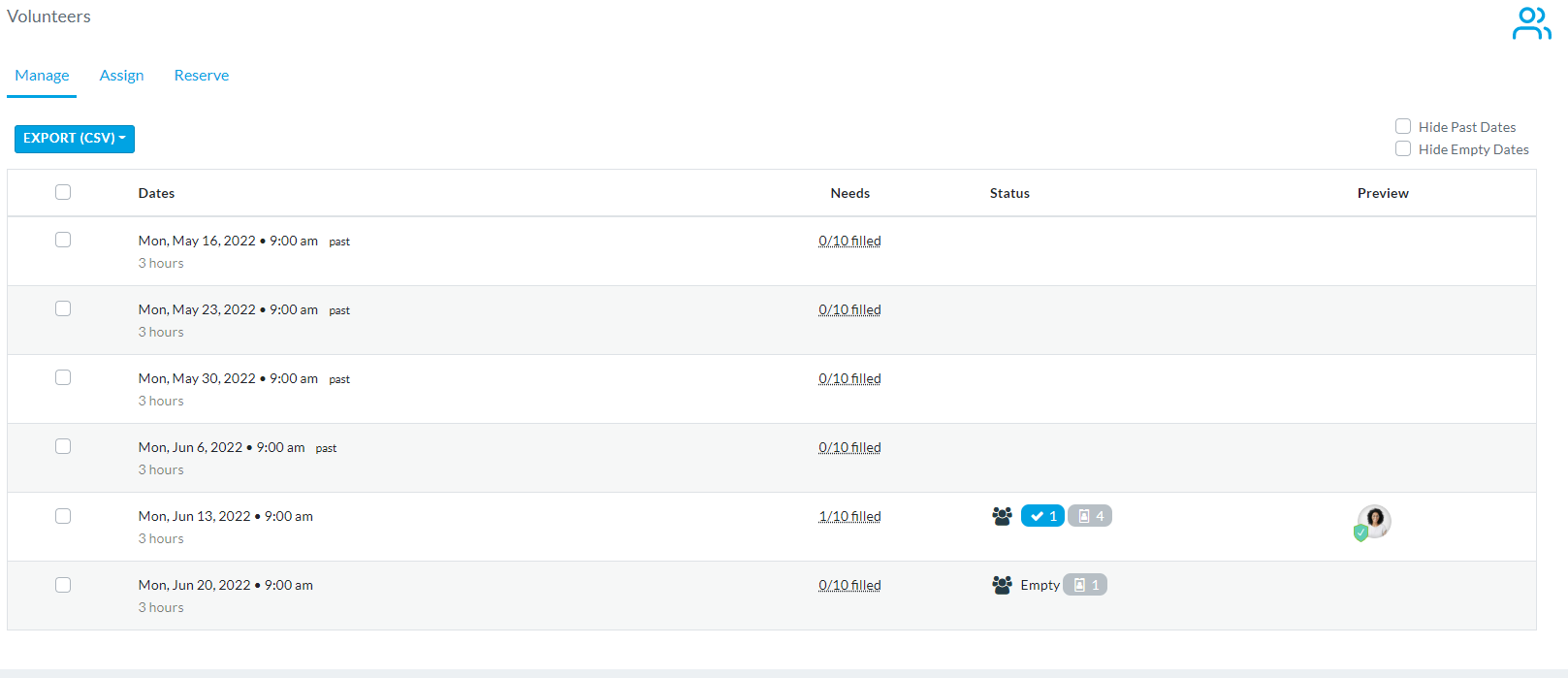 If you scroll down the list of Serving Dates, you will see each Serving Date and Time, as well as the Volunteers who are signed up to serve, and the items they committed to bring.
You can manage your Volunteers from this interface, and you can also Assign new volunteers by clicking the Assign button at the top of this box!
Donation Items are also listed under "Needs" as well.
You can export all Serving Date Data by clicking on the Green button at the top of the list of Serving Dates.