Easily set an Minimum Age for a Project to let volunteers know what ages are welcome to serve
When you are creating or editing a project, simply click Advanced Options at the bottom of the project Details tab to open some advanced settings that will help you specify more details about your project.
To set a minimum age where you can specify the youngest age appropriate for serving on the Project, scroll down to the Minimum Age field and enter in a number between 0 and 99.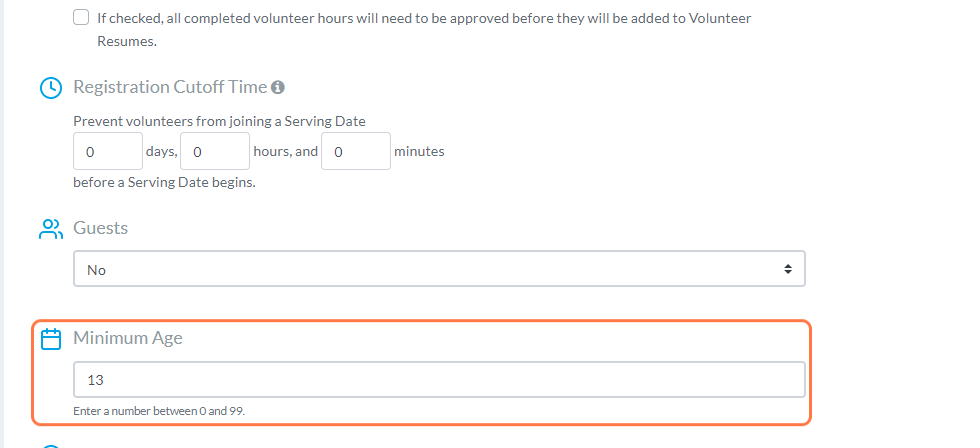 Simply Publish or Update the Project and your Minimum Age will be displayed on the Volunteer Project Page immediately. Volunteers will see this age in the Requirements column on the left hand side of the Project Page.
NOTE: Volunteers can also filter projects on your Volunteer Campaign Pages and Explore pages to easily find which projects are kid/family friendly, teenager friendly, or adult friendly in just a click of a button.