Learn how to completely remove a volunteer from a future or past time slot on a project. This will work on both Active and Past projects.
Follow these steps:
Login at VOMO.org and open your Administration Dashboard
Open that project's dashboard from the menu on the left (Projects > Active or Past)
Select the appropriate time slot from the list of dates in the middle of the page and a sliding window will appear with a list of volunteers who signed up for that time slot.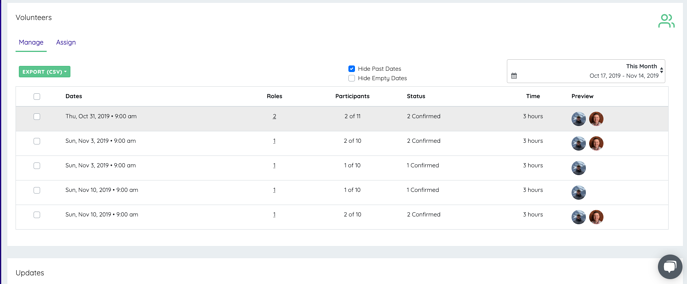 Find the volunteer you wish to remove
Locate the trashcan icon to the far right of the row and click it

Press "Yes" on the dialog box that appears to remove the volunteer from the project.