As a volunteer, your primary responsibility is to join opportunities, called Projects. First create your user account and then find a Project on your organization's Hub that you would like to join. Here are the steps to join a Project:
Locate the Project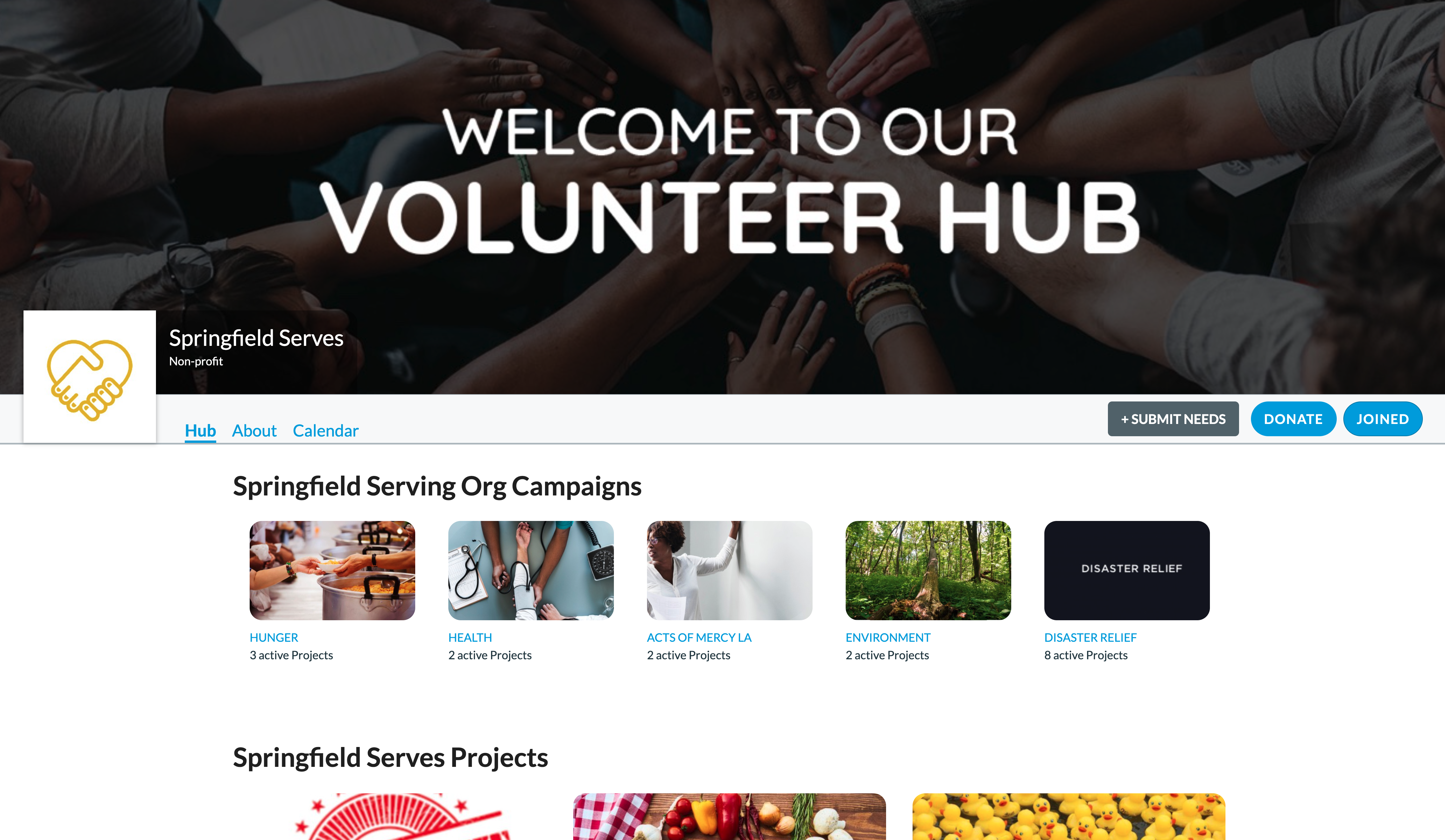 On your organization's Hub, locate a Project in the available "channels" or rows below the main banner image. Simply click on a Project to open that Project's page. You can also find Projects inside of Campaigns, on the Calendar, as well as directly from the Project's URL address the organizer might have sent you. Once you locate the Project, Join or Fund the Project through the steps below.
Join the Project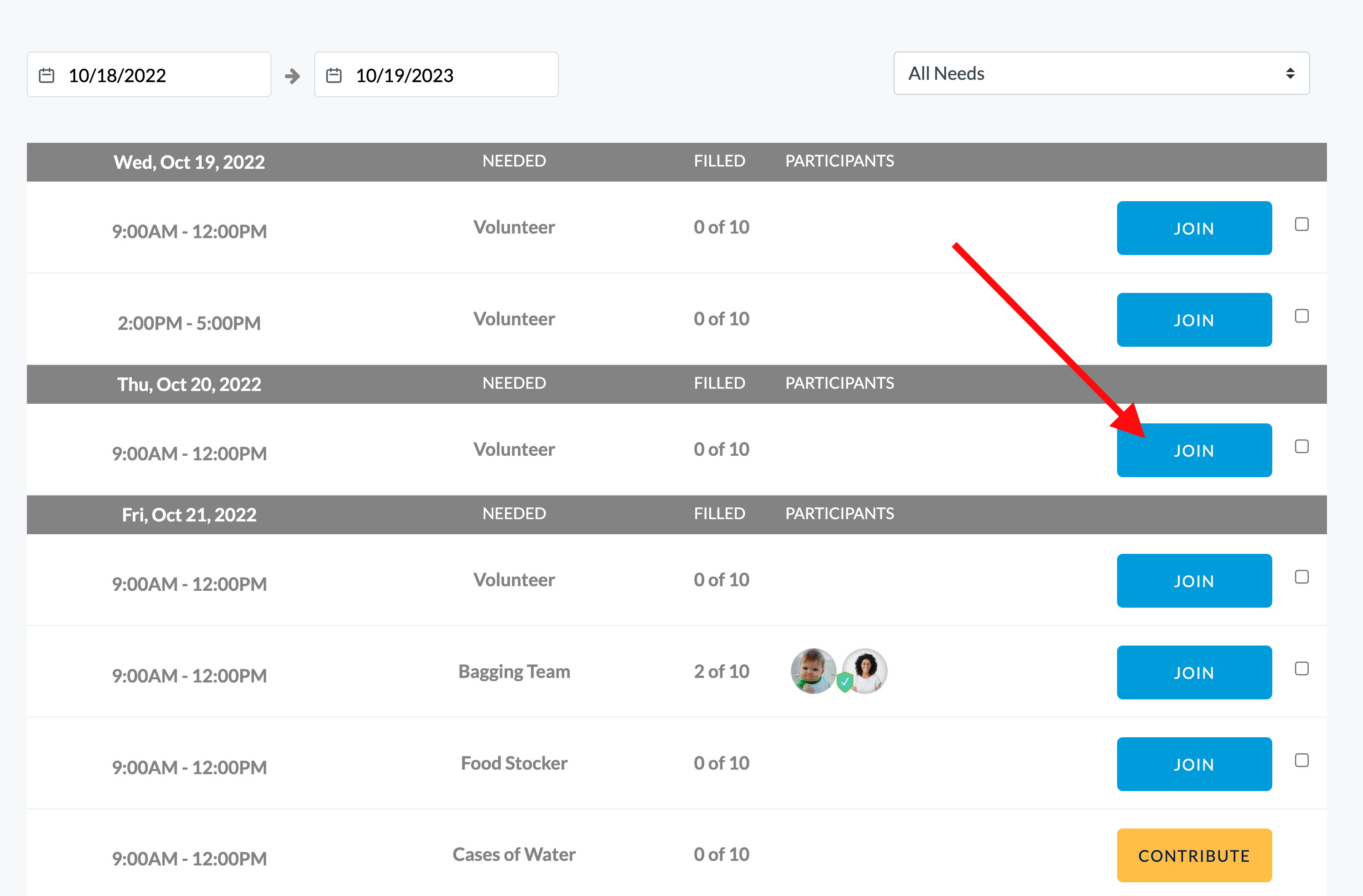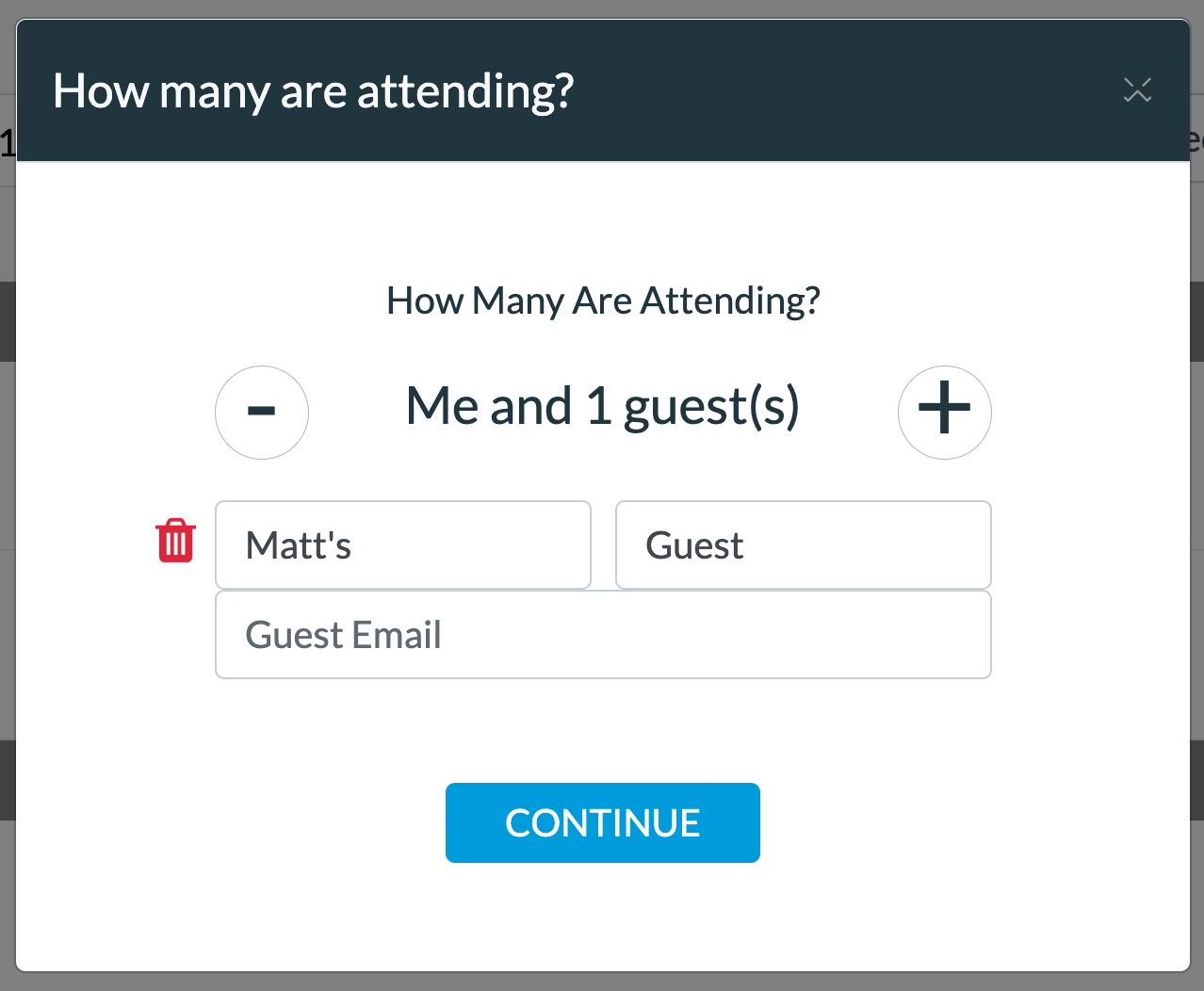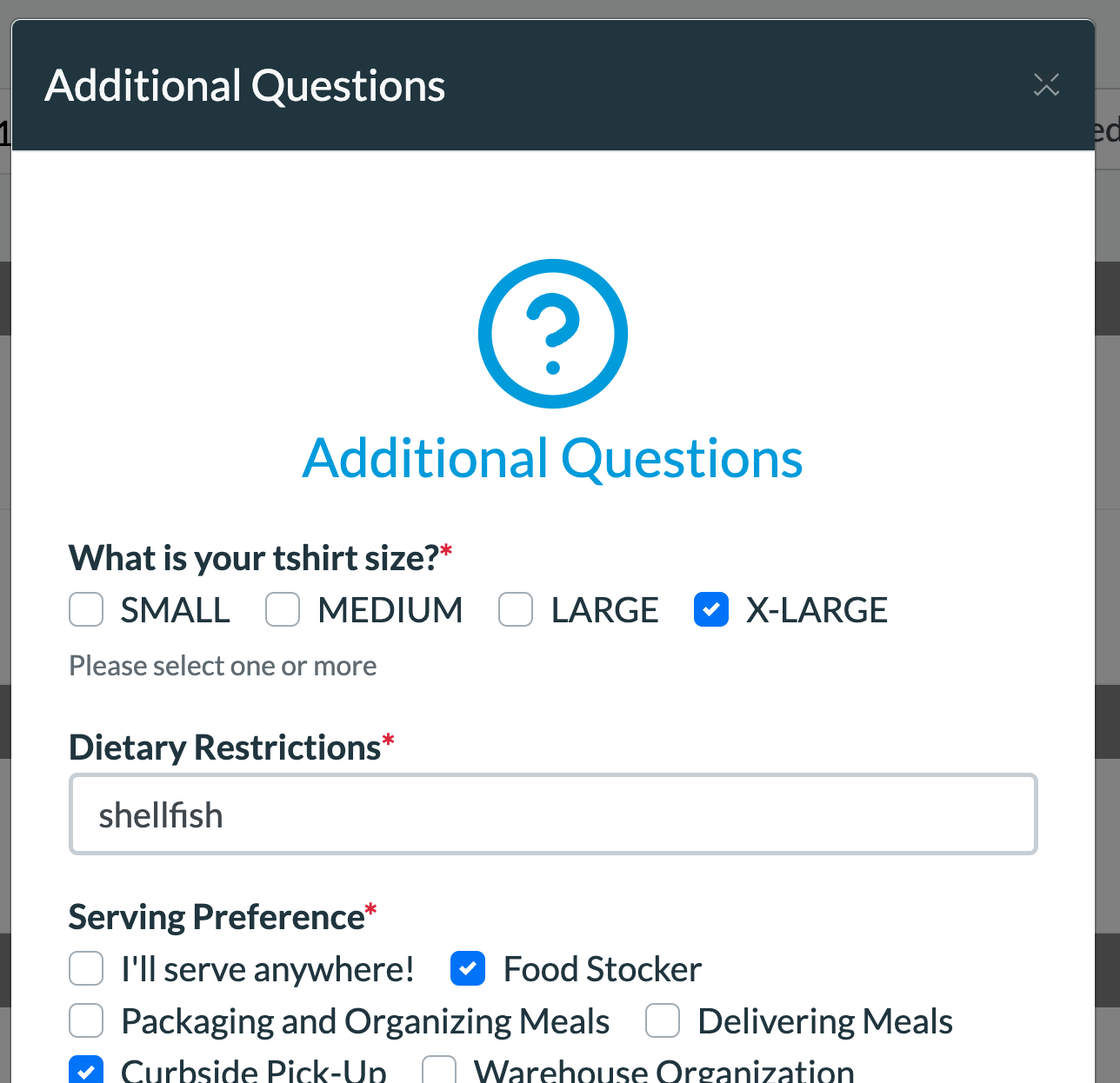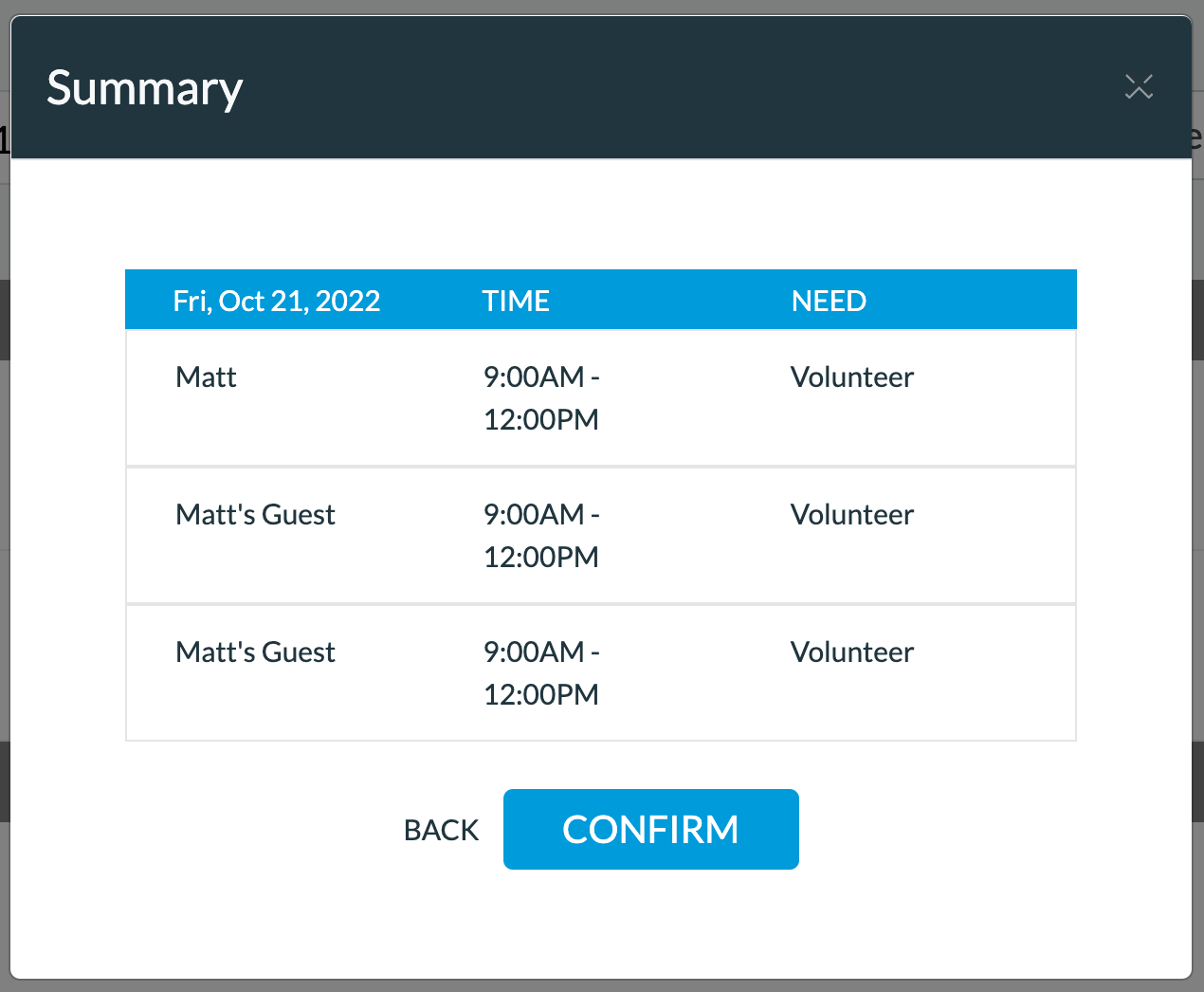 After you join a project, you can also edit your reservation to edit the number of guests you want to bring if the project allows you to bring additional guests with you. You can also leave a Project as well.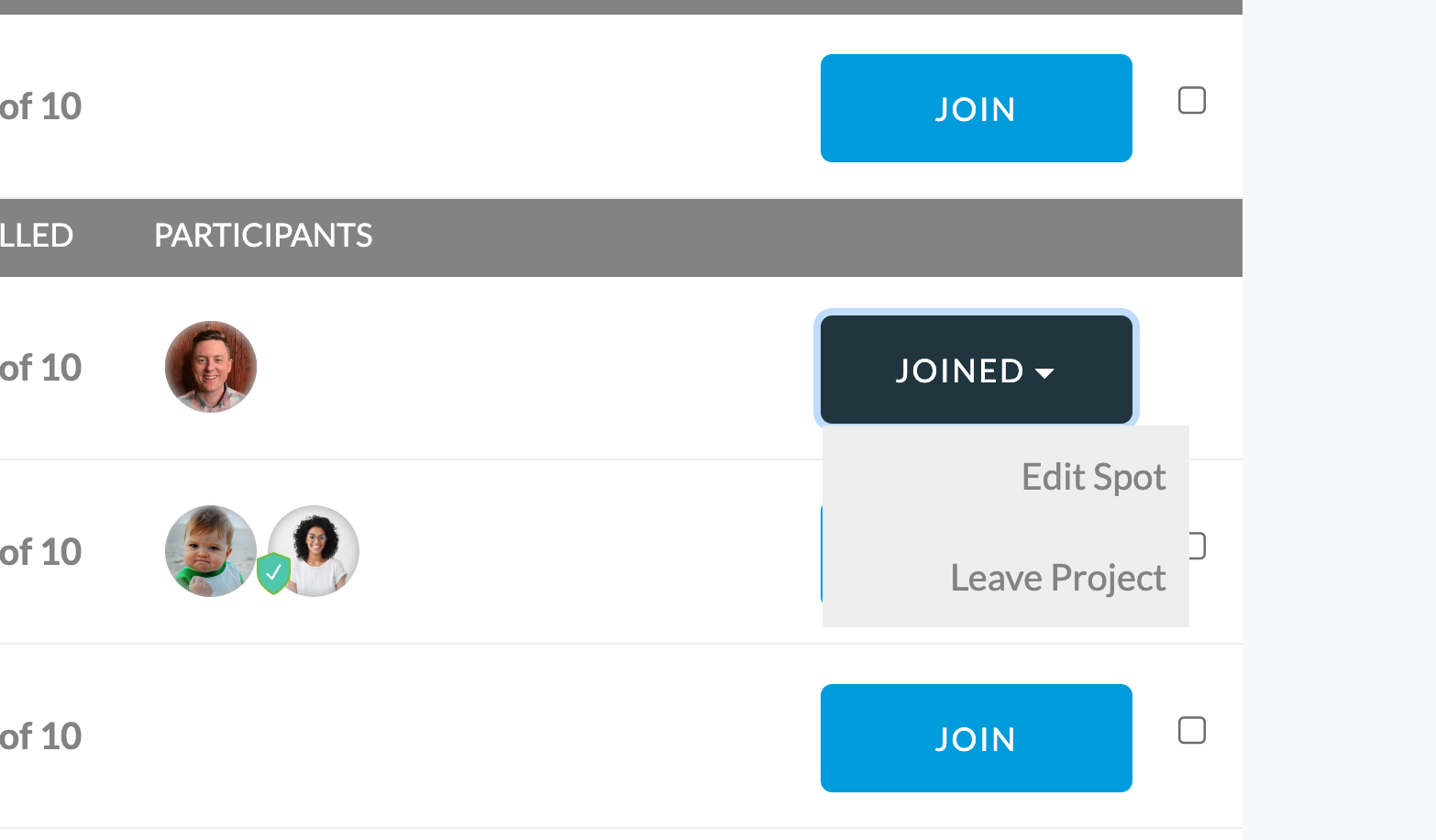 The project Organizer will then have your contact info so that they can be in touch if they have any questions. They might also send you a custom push notification Update to check in with you as your project approaches.
Fund the Project
To fund a Project by donating financially, click the Fund this Project button. This will open up a modal to complete your donation.