Learn how you can funnel volunteers from your organization's Profile page into your Lobby before you approve them to become full members of your organization. Remember, the Lobby feature does not apply for volunteers that you send an invite to. This is just for outside volunteers that join through the Hub or Public Opportunities.
Start with Org Settings
First make sure all of the fields in your Org Settings are filled out completely. This is key since many of these fields will show up on your Profile Page for volunteers to see who you are. Learn more about your Org Settings here.
One of the key options for your Lobby is the "Org Privacy" setting. You have two options
Public: allows volunteers to become full members simply by clicking a "Join" button.
Private: volunteers are pending approval until an Admin makes them a member in the Lobby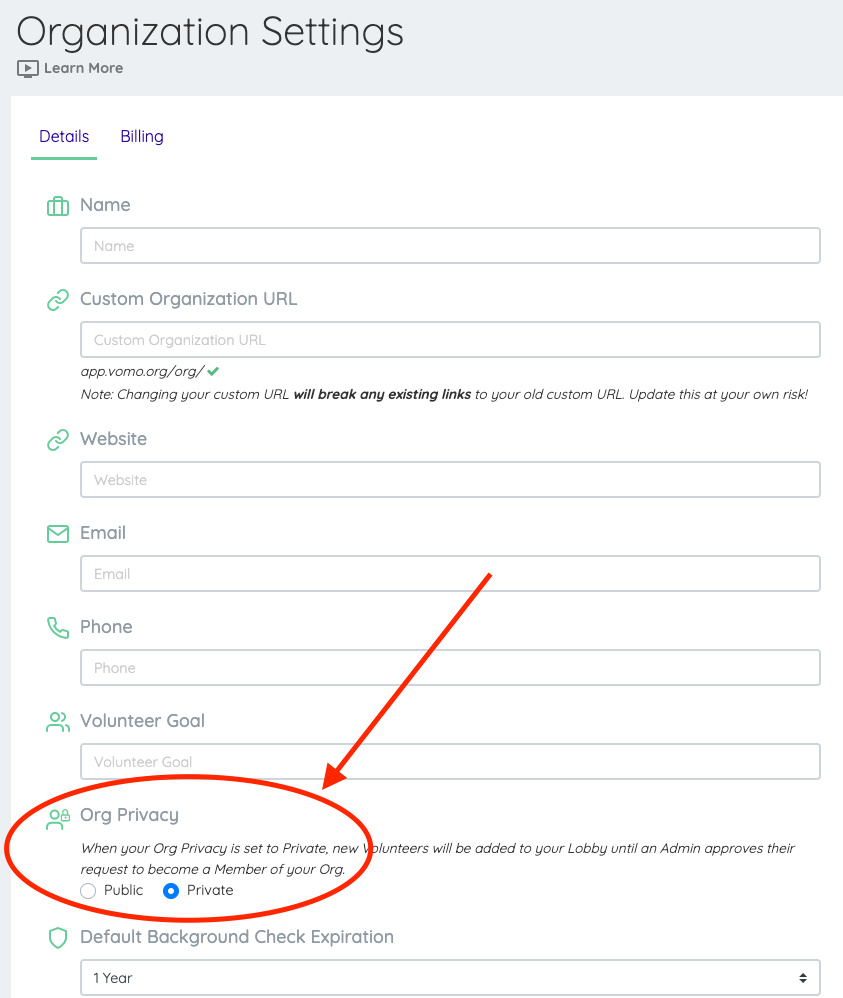 Hub "Join" Button
Go back to your Admin Dashboard and click on the "Visit Profile Page" button. This page is what you can promote to recruit volunteers. Hyperlink it on your website or socials. Use it as the primary link to promote you new VOMO account when you launch.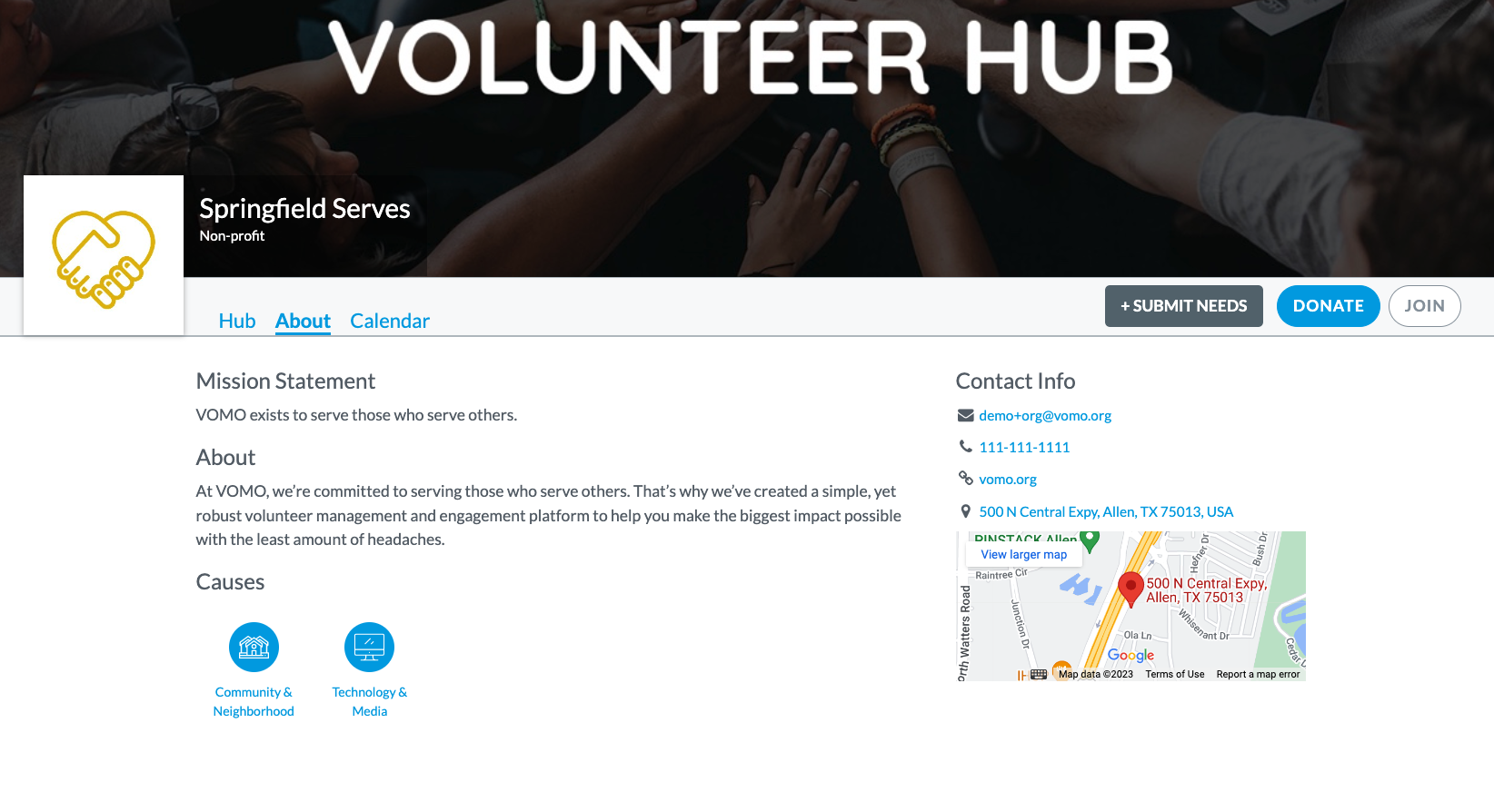 Manage the Lobby
Now that you've navigated your org settings and began promoting your Profile page, let's take a look at your Lobby. The Lobby is a holding place for new volunteers that are waiting for you to make them members (if you turned marked your Organization Privacy as "Private".)
Your Lobby is located in your People page. Go to you Admin Dashboard, click on "People" and you will see a new tab next to "Members" called "Lobby".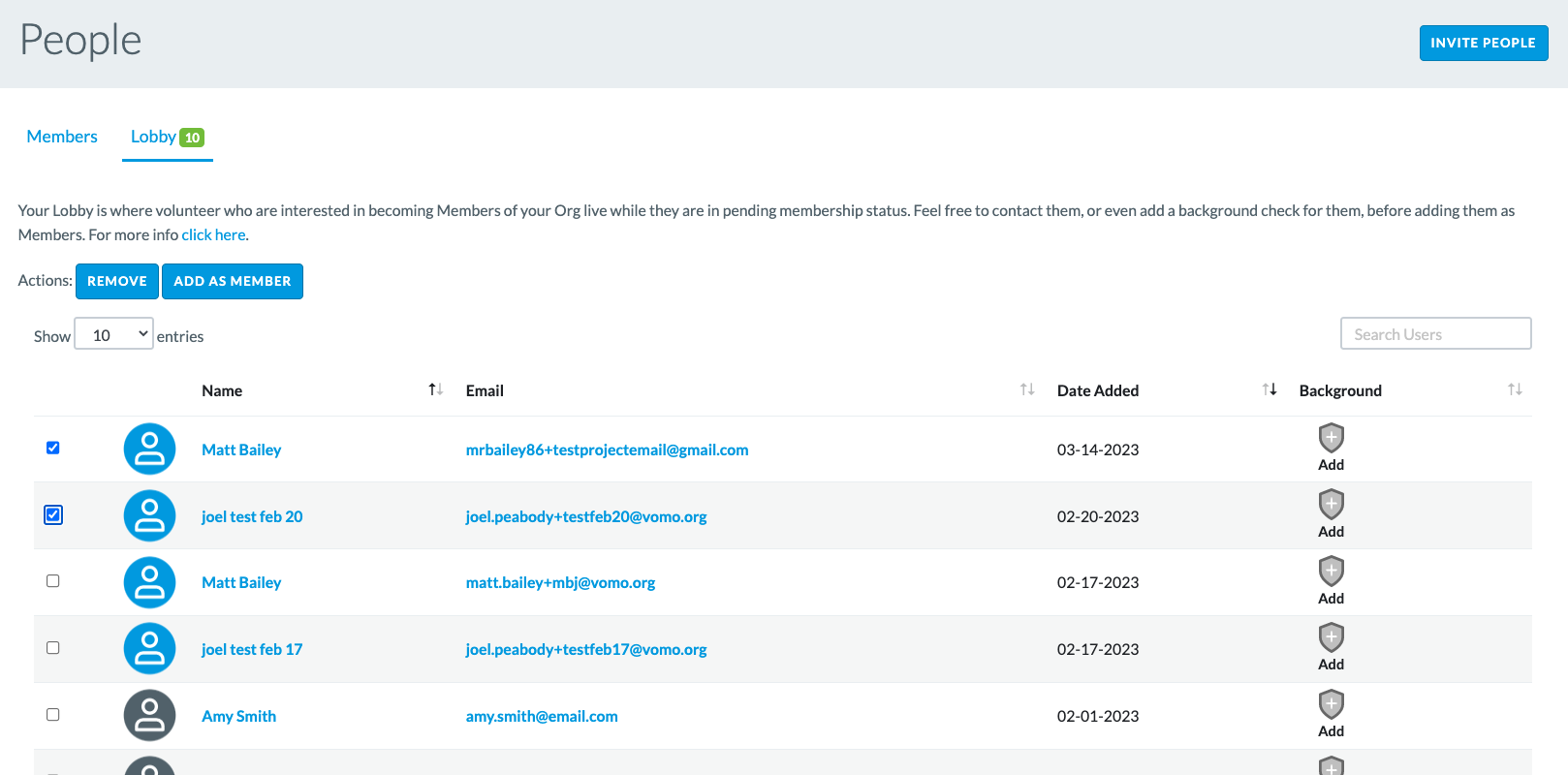 The volunteers listed in the Lobby are still pending your approval if you set your Organization Privacy to "Private". Remember, if you set the privacy to "Public" everyone who clicks "Join" on your Profile Page will automatically become a member.
To add a pending volunteer as an official member of your organization, simply check the box next to their name and then click the "Add As Member" button at the top. You can also remove anyone if you do not want to make the members.