If you need to communicate with volunteers in your Opportunity there are two options:
Send an Email
Sending an email is a simple way to communicate to ALL of your volunteers on the Opportunity at once.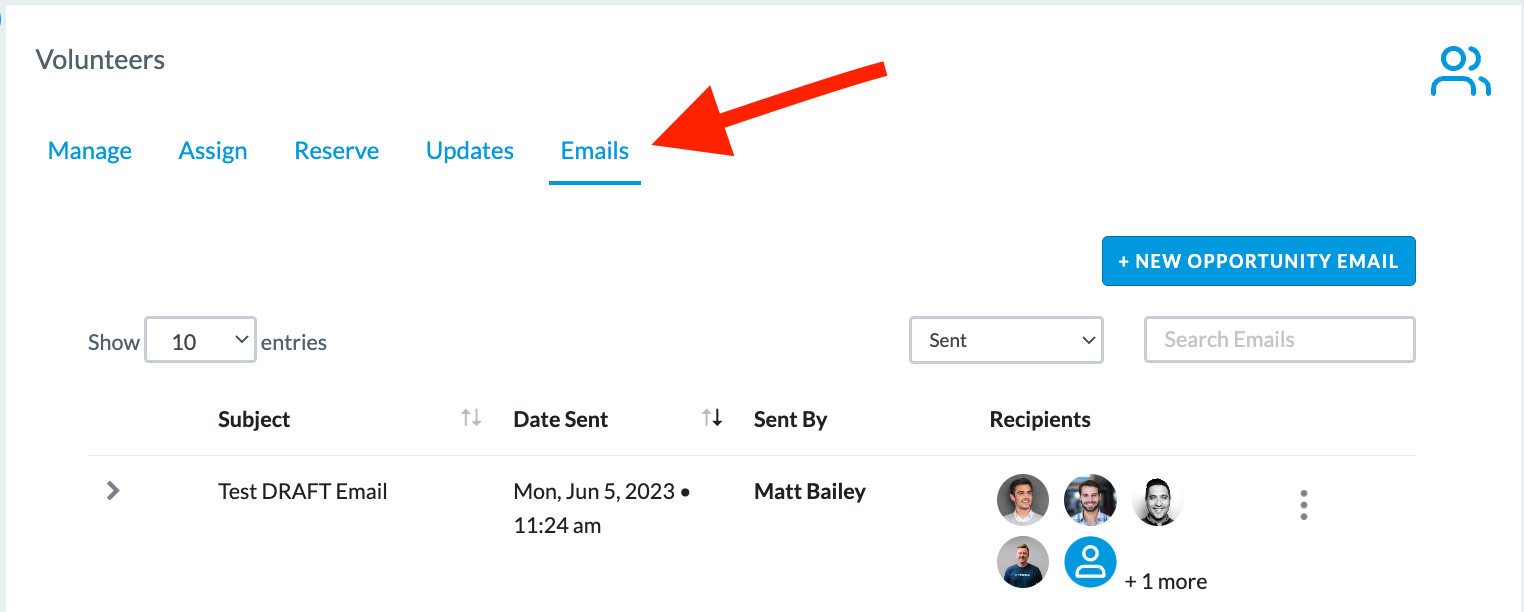 Simply click + New Opportunity Email and craft a simple message that will instantly arrive in their personal email inboxes.
Post an Update
Updates on Opportunities are a little different and more expansive. Posting an Update can be sent to all volunteers on the Opportunity but can also be targeted to specific serving times. When posting an Update, your message will also be sent by email, just like the Email tool, but will also be sent via push notifications through the volunteers' VOMO App and an SMS message if they opted in to receiving them to their mobile phone number.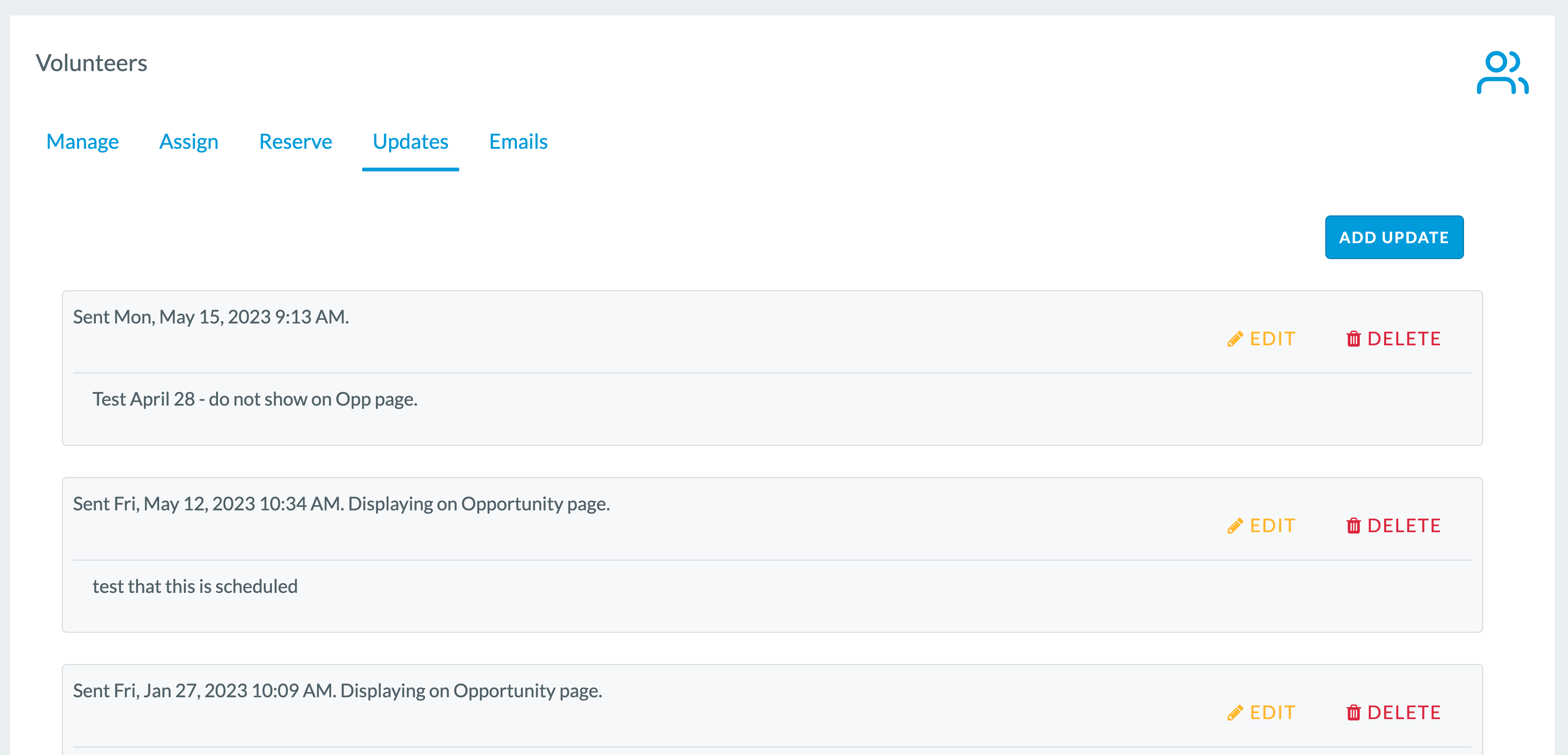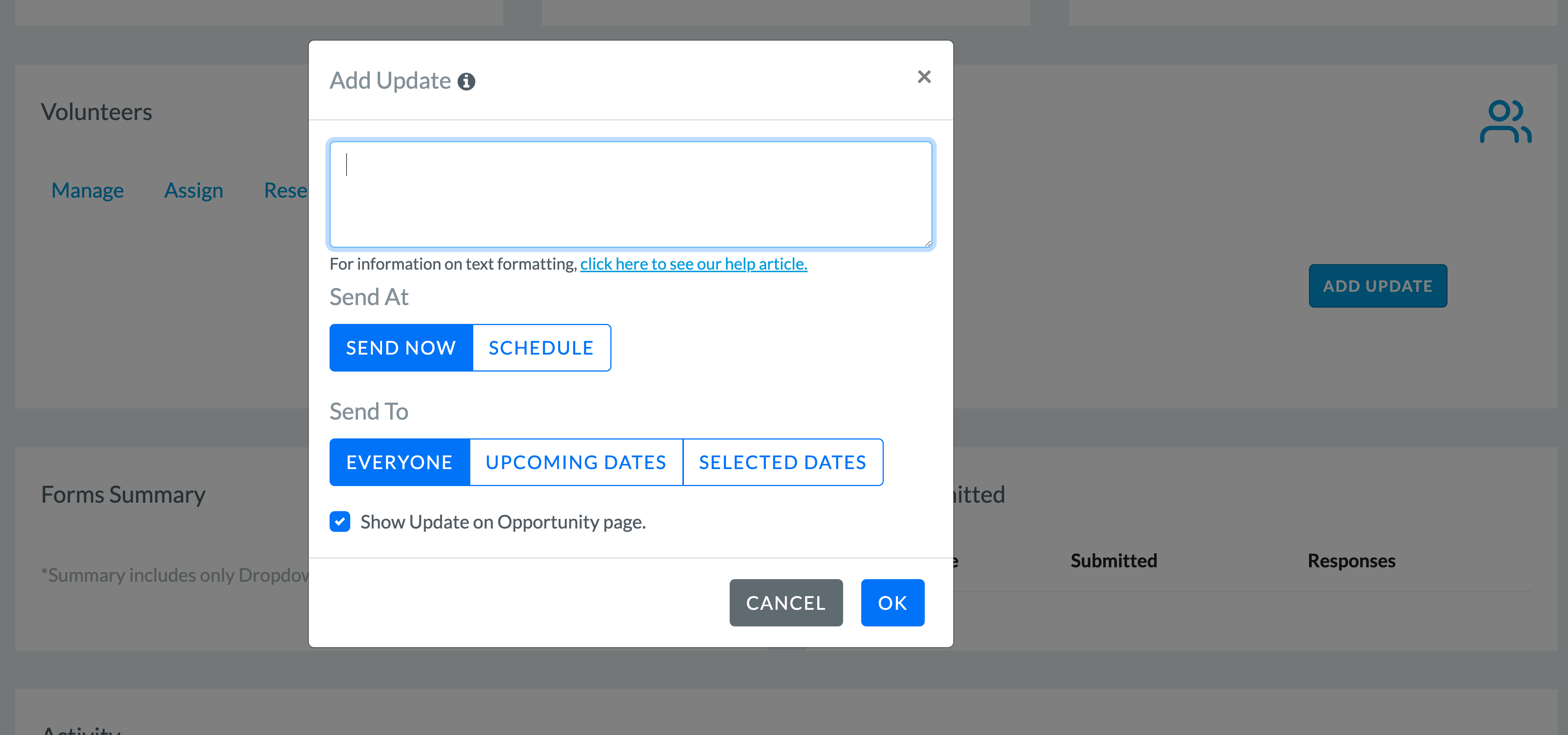 Also, you have the option to include your Update in the Updates list on the Opportunity's sign up page for all volunteers and prospects to see.