Every Group and Subgroup in your VOMO platform has its own dashboard. Each Group Dashboard shows all of the Members and their Volunteer Metrics as well as the ability to send messages and share Opportunities. No matter if you are managing a Group or its Subgroups, each have all of this robust functionality. Let's learn how to do these things!
Layout of a Group Dashboard
First, let's discuss what a Group Dashboard looks like and all of the available features. As you can see in the image below, every Group Dashboard has the same structure to make it easier when switching from Group to Group. Even Subgroups look the same. You will also notice that Group Dashboards have the same metrics at the top as Initiative Dashboards and Org Analytics, displaying completed volunteer hours, economic impact and so on. No matter what dashboard you're looking at, you will always see this kind of relevant participation data. Let's take a look at how a Group Dashboard is laid out:
Below this top section includes different lists displaying the Group's Members, Subgroups (if it's a level 1 Parent Group), Messages, and Shared Opportunities.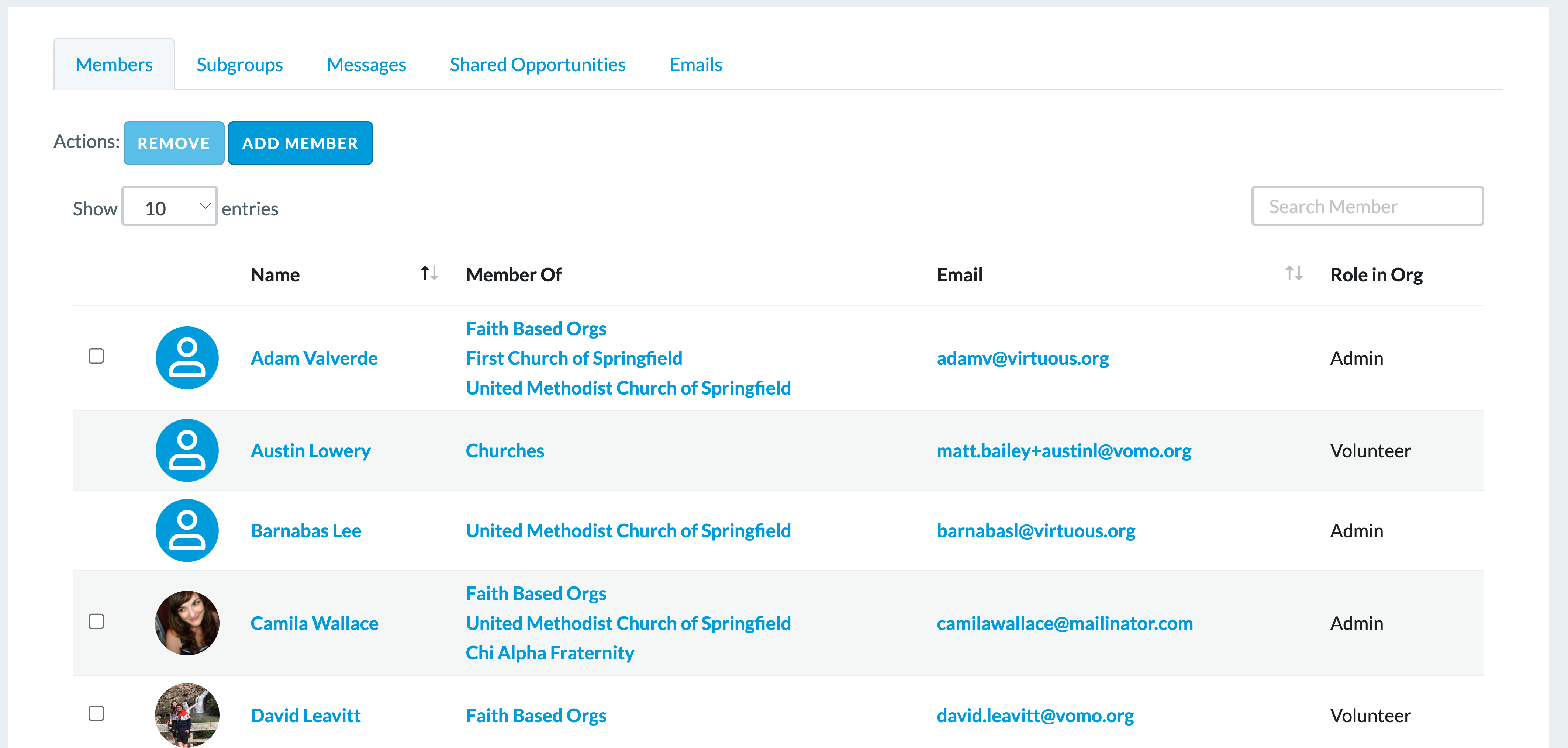 This is also where you can add new Members which will be discussed in the next section.
Adding Members
Members can be adding in two different ways, From a group's dashboard and in bulk from the Bulk Invite tool. Let'd discuss both methods.
From the Dashboard
There are two ways to add Members to a Group or Subgroup. As seen in the screen shot above, there is an Add Member button to manually add new Admins, Organizers and Volunteers to your Group. When you click that button the following box appears...

Start selecting Users from the list and then click the OK button in the bottom right corner to add them to the Members section of your Group.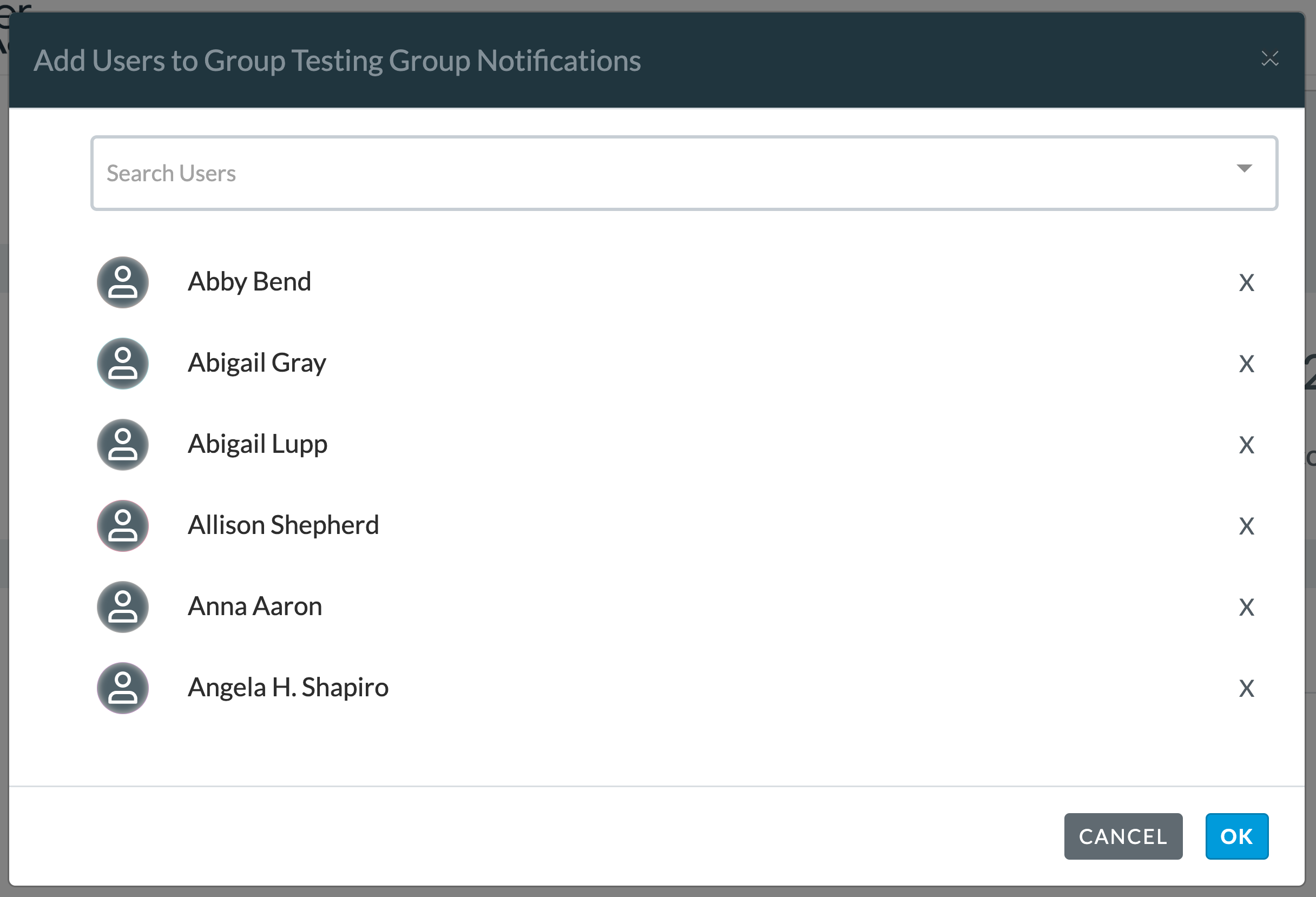 Using the Bulk Invite Tool
If you want bulk add volunteers to the Group or multiple Groups at a time, check out this help article.


Sending Messages
Every Group and Subgroup has a Messaging feature that allows all Members of the group to chat with each other. There are a few guidelines to discuss before showing you how it works. Note the following:
In order for the messaging functionality to work, there

MUST BE

an Admin or Organizer as a member of the group. Per the Terms of Service and Privacy Policy, VOMO is not responsible for what members say to each other. To ensure this, every customer must have an Admin or Organization as a member of the groups to monitor what Members are saying to each other. If not, the messaging functionality will not work.
Messages will only be sent INSIDE the VOMO platform and VOMO App. These messages will not be sent via SMS nor email. Learn more about using the VOMO App here!
Sharing Opportunities
Select the Shared Opportunities tab to see a list of Opportunities that have been shared with the Group.

To share a Opportunity press the Share Opportunity button on the right side of the page. This will open the Share Opportunities dialog box. Select your Opportunity(s) from the drop down menu. There is also an option to send your shared Opportunity in a message to the group. When you are ready, press the blue Share Opportunities button.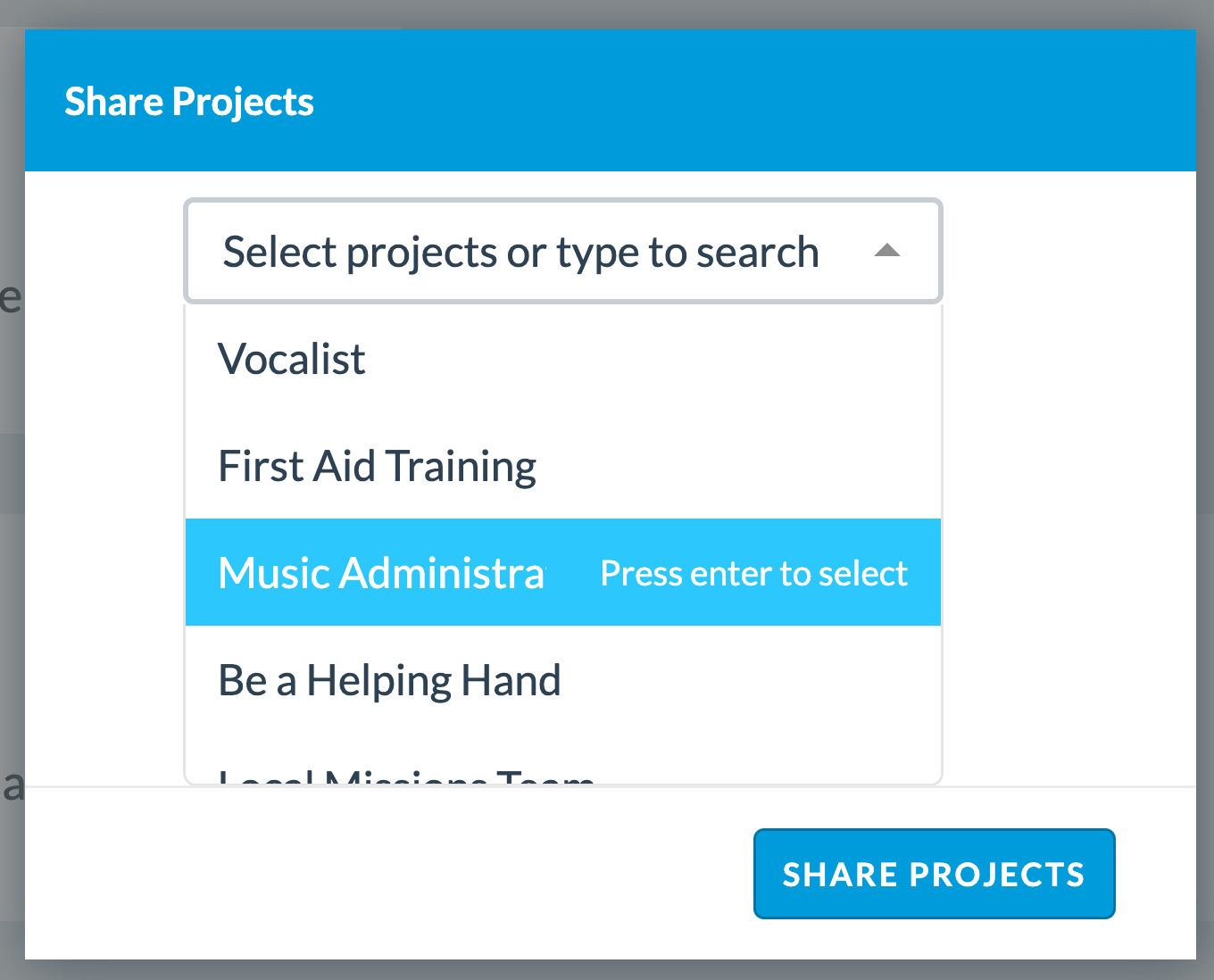 Your Opportunity will now be sent to the Group and will appear in the list of Shared Opportunities. If you chose the option to send the shared Opportunity in a message you will also see it in Messages.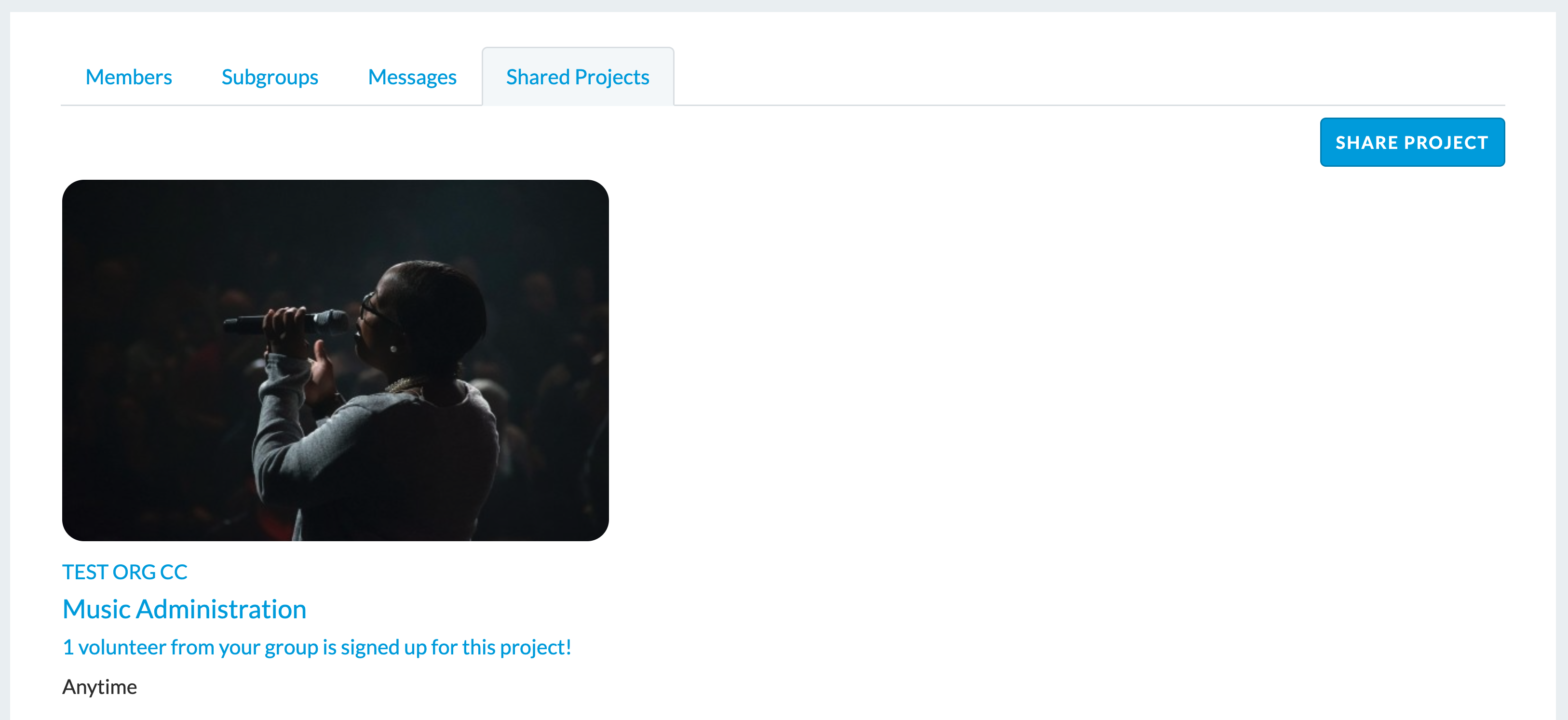 Sending Emails
As discussed in great detail here, your Group dashboard has an Email tool for all Admins (or the Organizer who created the Group) to send outbound emails to all of the Group's members. Simply locate the Email tab below the metrics, click + New Group Email, and compose your email.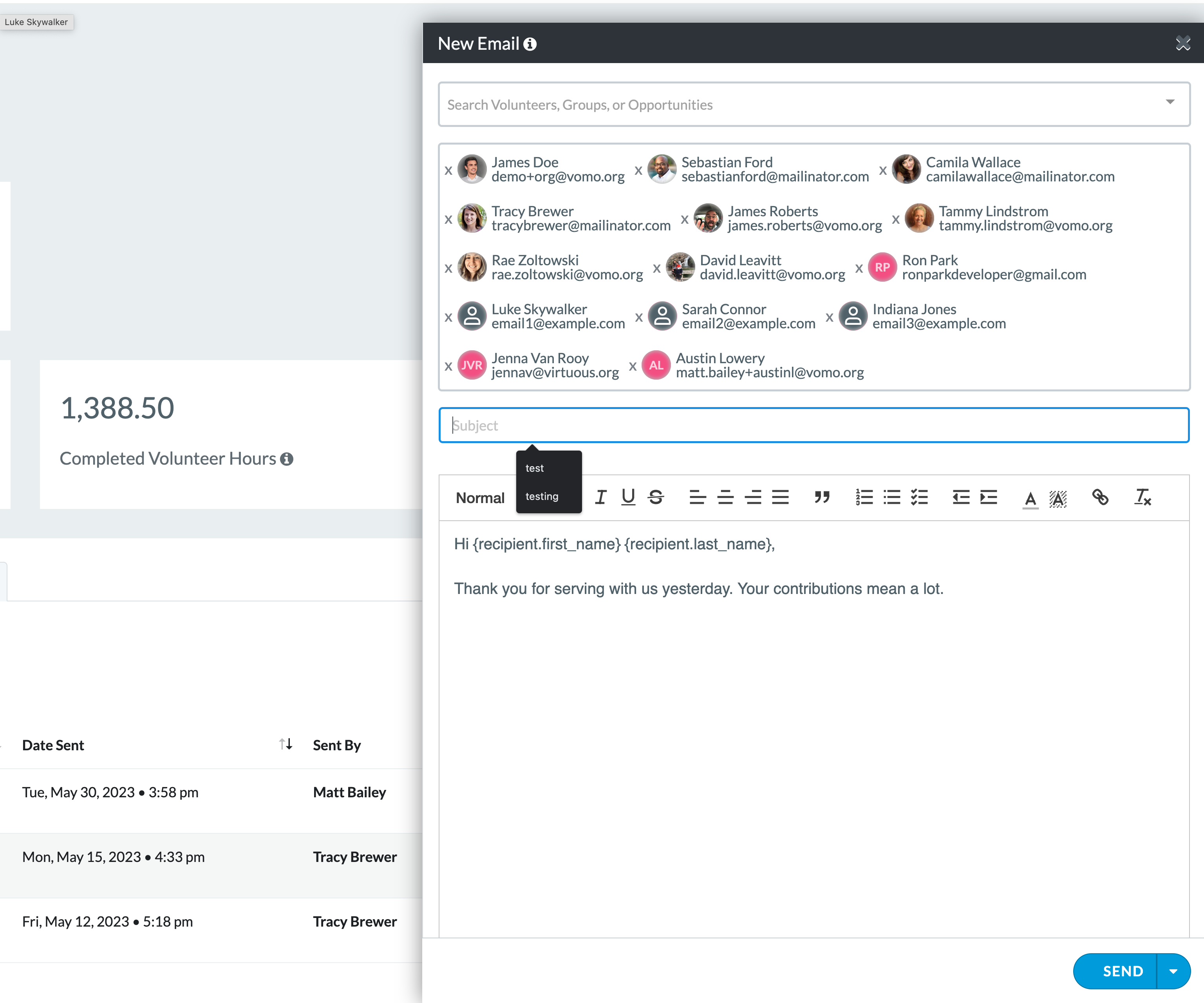 Remember, when sending an email, you have the option to schedule your email to be sent at a later date if you choose.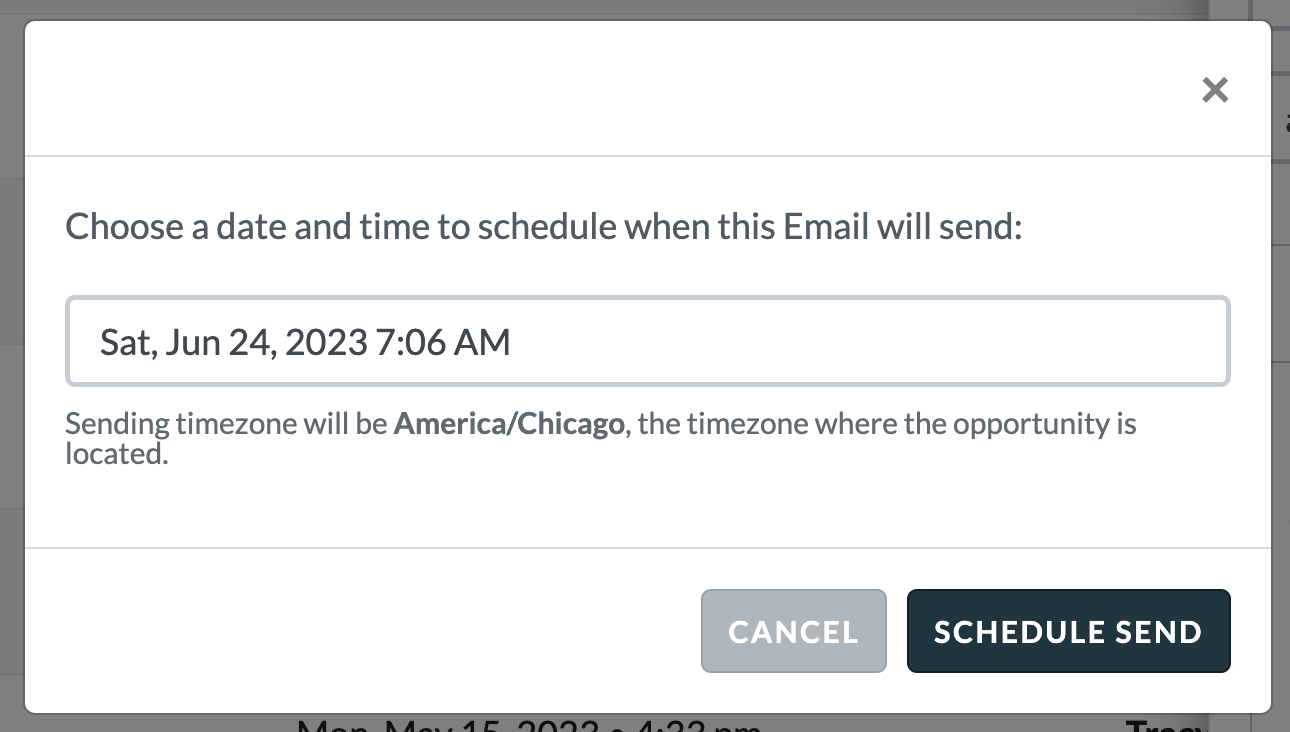 Exporting Data
Finally, like every other type of dashboard in VOMO, you can export all of the data about your Members from every Group and Subgroup Dashboard. Just look for the Export (CSV) button in the top left corner of the dashboard.
Learn more about how to export data.