In this article, we will discuss how to sync a new volunteer over to your Virtuous CRM platform to receive automated emails when they join an opportunity in Virtuous Volunteer. Yes, a 100% automated process from one platform to the next! Let's dive in.
Create and Launch a Project
First step is to create and launch a Virtuous Volunteer Project. Joining a Project is the action volunteers take to kick start the entire automated process. If you haven't created and launched a Project before, you can learn all about that in this help article. Whether it has dates and times or is an Anytime for volunteers to log their own hours, both will trigger the integration to sync the volunteer over to your Virtuous CRM.

Activate the Virtuous CRM Integration
Next, you need to activate your Virtuous CRM integration in the Virtuous Volunteer Integrations section. This step assumes you are an Admin in BOTH your Virtuous CRM AND Volunteer systems. If not, contact an Admin in your organization who is. Setting up the Virtuous CRM integration is very simple only requiring you to click a button and log in with your Virtuous CRM credentials. That's it! But just in case, here's an article that walks through that process for you.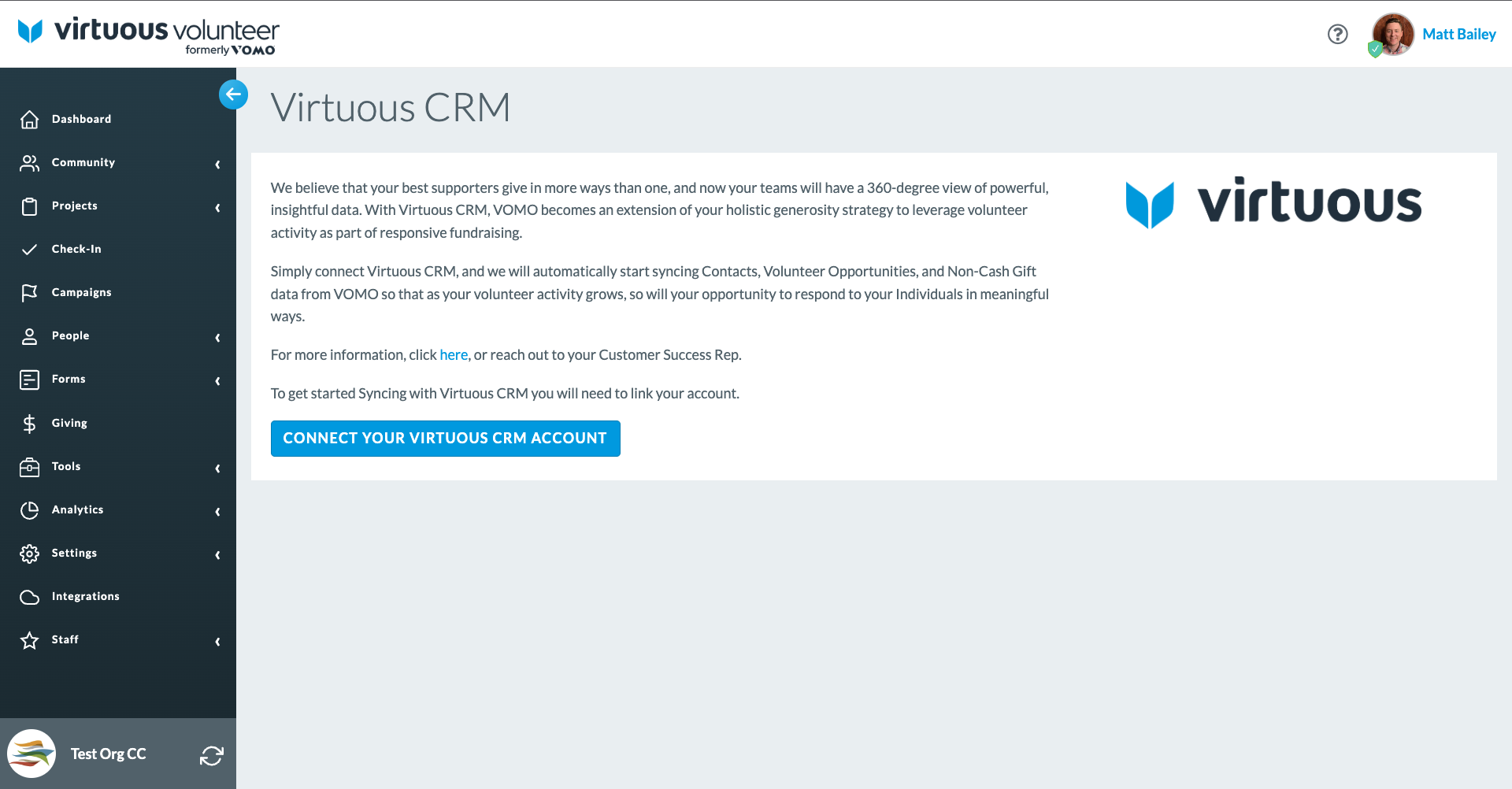 Build Out Your Automated Emails
Now let's switch over to your Virtuous CRM platform and build out automated emails. You've probably done this already hundreds of times already! BUT it doesn't have to be automated emails. Maybe you want to trigger some other automation in your Virtuous CRM system. That's great! If so, then skip this step and move on to the next one to set up your own custom automations.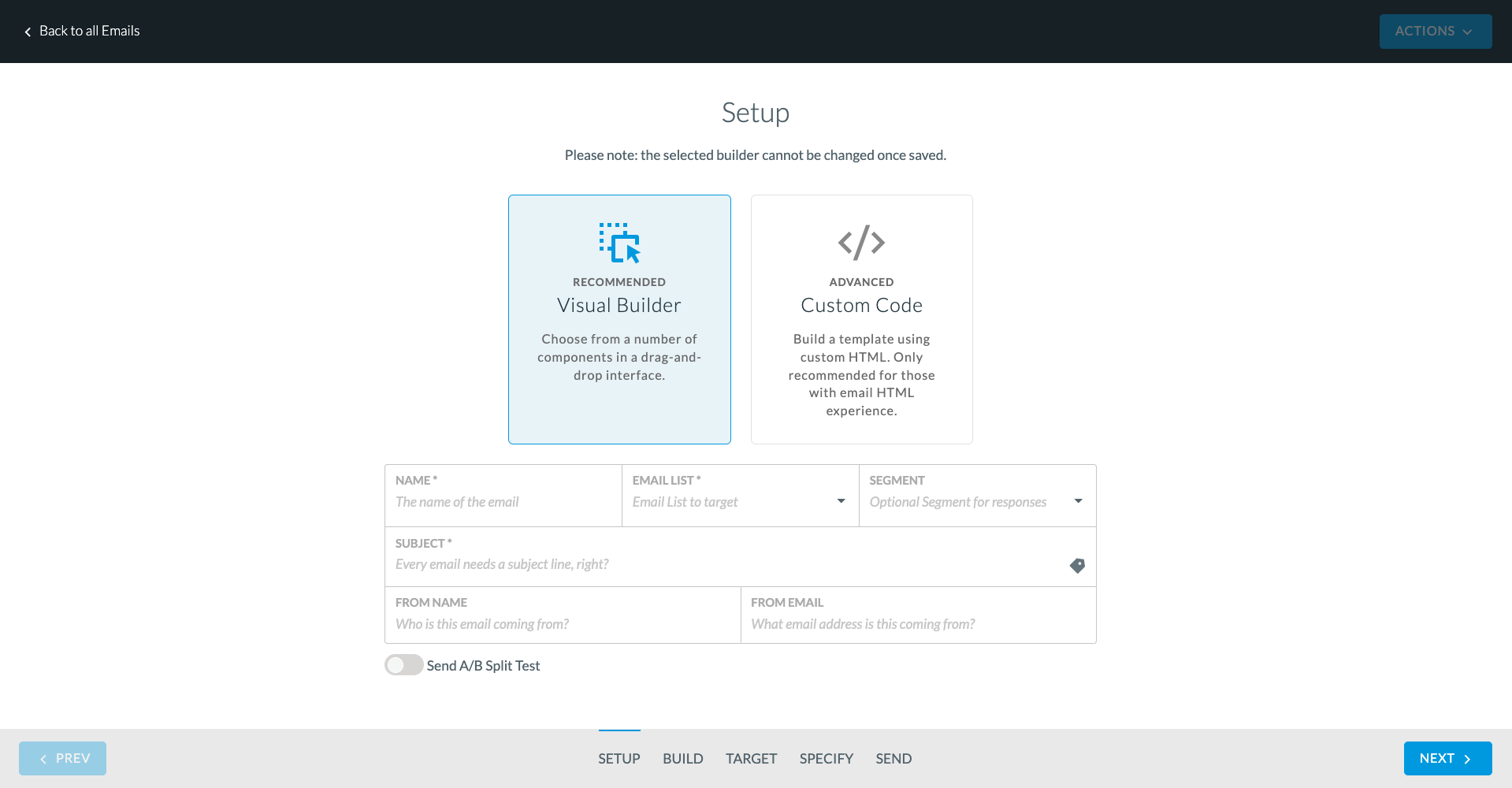 Turn On a Workflow
Now let's talk about Automations in your Virtuous CRM experience. The KEY to remember here is that whatever automation you want to build, make sure it's triggered by the Reference Source with a value of virtuousvolunteer. This is what the integration uses to flag users coming over from Virtuous Volunteer into your Virtuous CRM. From there, get creative with whatever automations you want to see! This article will help you out with the basics of Automations in Virtuous CRM.

Encourage Volunteers to Join the Project
Finally, get volunteers to start joining your Projects! Now that you have the pieces put together to sync new volunteers from Virtuous Volunteer Projects over to your Virtuous CRM platform, start recruiting volunteers to get involved. You probably already do this really well because you're awesome, but this article will give you some tips on steering volunteers to your opportunities to create user accounts and start serving.