Email reminders are fine, but what if your supporters want to get more timely updates on the go? Well now, volunteers can opt-in to receiving text alerts as well!
When a volunteer visits your Hub, they will see a pop-up to let them know about he option to sign up for text alerts.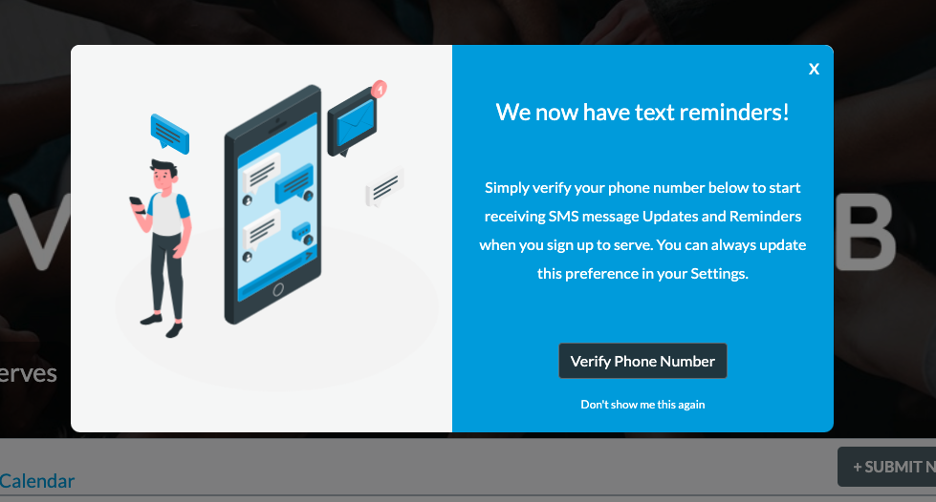 These alerts can include notifications of volunteer assignments, updates or cancellations related to Serving Dates, and Serving Date reminders.
Volunteers will see a toggle to opt-in to text alerts when editing their profile.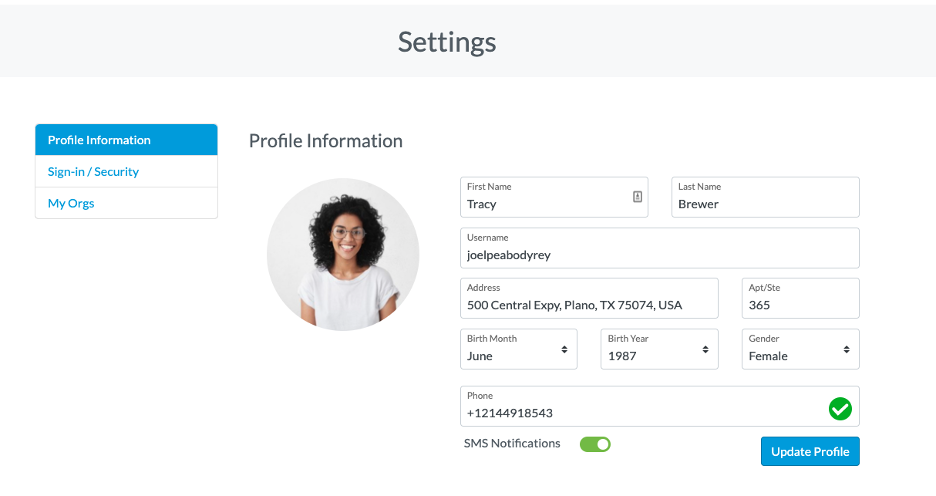 Volunteers will be prompted to verify their phone number by entering a code texted to them.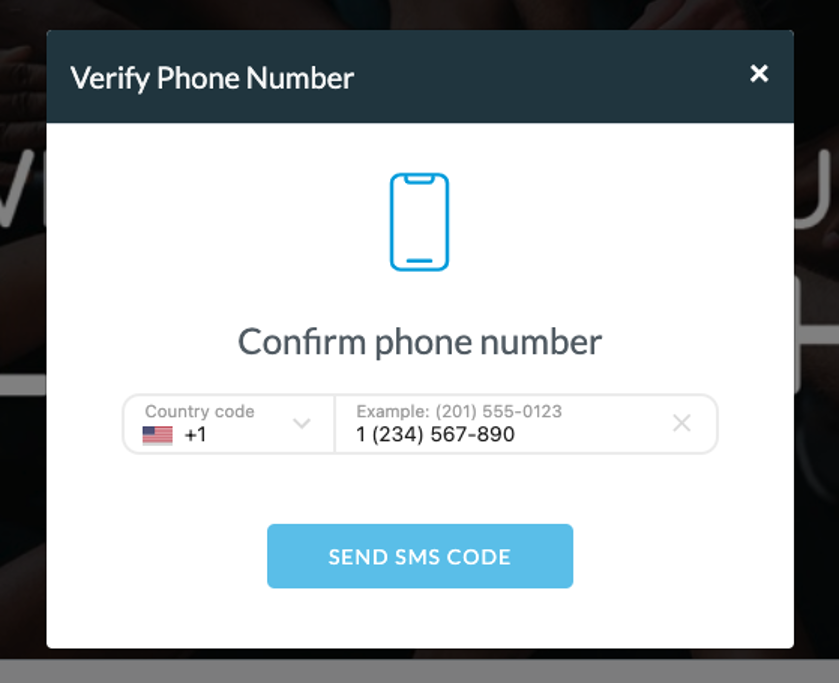 And then they will be all set! You'll know if a volunteer has elected to receive text alerts when viewing their Volunteer Resume—just look for the green check by their phone number.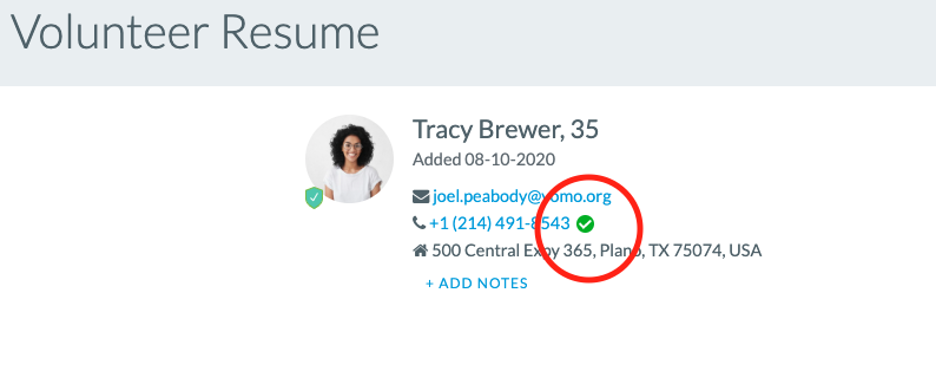 Volunteers can opt-out of getting text alerts any time by replying "Stop" to any text message. Once someone has opted-out, ONLY they can opt back in, by texting the word "Start" to 1 (866) 988-1039. Once you've opted in to receiving text alerts, just text "Upcoming" to 1 (866) 988-1039 and you'll see a preview of the upcoming Opportunity serving times you've signed up.
For a complete list of all notifications sent in the platform (email, SMS, and push notifications through the VOMO App) check out this article.